Tricky Storm Chances
It's just been one of those days today. Having a tough time getting my engine running this afternoon. Of course looking at radar is depressing as usual because it's amazing to see all these rain events happen across N MO while once they get to the 36 highway corridor area they just about go poof.
One big reason is that the surface air is so dry. We've had dewpoints in the 40s for most of the afternoon and that has translated into humidity levelsiaround 15-20% or so. VERY dry for the region for the summer months. At 5PM it was drier here, from a humidity standpoint, than it was in Phoenix, AZ. This has happened before this summer, but mostly it was because of monsoonal moisture in AZ. That really wasn't the case today as Phoenix heated up to at least 110° this afternoon.
The forecast is sort of tricky because while I'm watching a weak disturbance in NE tonight, there is no guarantee that we'll get rain from it tomorrow AM. Should be be sunny again tomorrow, highs may surge again to near 100°. Should there be at least some storms around and the related cloud cover in the vicinity, highs should top off around 95° or so. Hopefully we'll have a storm chance near daybreak and also later in the afternoon/evening.
Thursday looks to be the transition day as cooler air settles into the region. This will be the much promised shot of cool air that may take us down to near record levels (can you belief that?) on Saturday AM. The record is 55° and that is my forecast right now. Here is a look at the 18Z NAM forecast for temperatures at 5K feet. You can see the NE winds bring in the cooler air.
The air temperatures at that level are shown in dashed red lines…they are in °C but I think you get the point. Highs on Friday will be 80-85° territory and around 85° on Saturday as well.
Ernesto is making landfall along the coast of Mexico, south of Cozumel tonight and early tomorrow packing winds of 80+ MPH. It was looking a bit ragged yesterday evening but is looking more impressive tonight. Here is the latest satellite picture.
Here is a close-up view…
Today was the 20th day with highs 100°…that brings us to 6th I think in terms ofthe number of 100° days in a year. The overall news for rainfall though is still not good…here is the forecast for later next week into next weekend in terms of probabilities.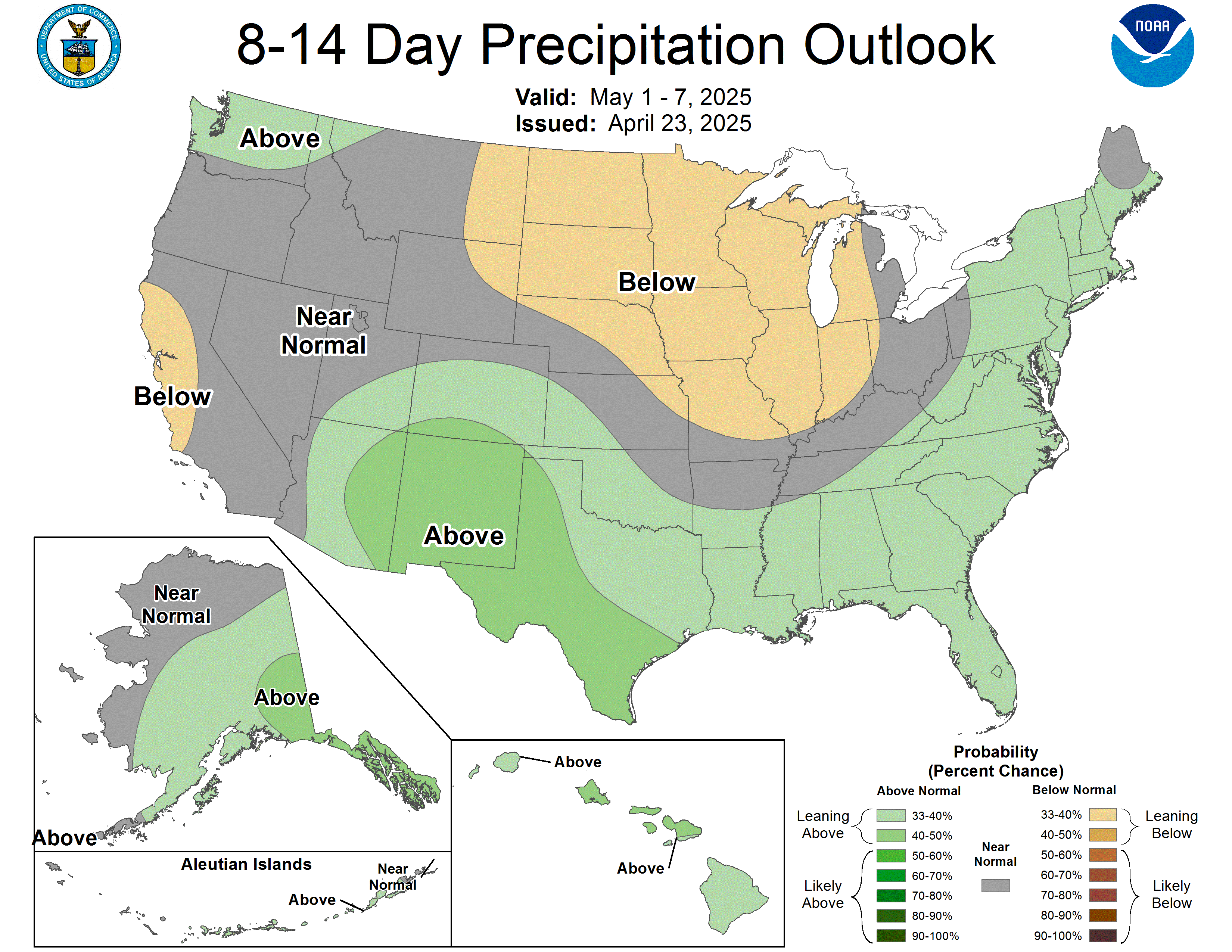 Have a great night and lets hope for a little rain tomorrow or a lot!
Joe