The "Winter That Isn't" Keeps Churning Along
I don't even know where to start on this late Sunday evening. Note: Topeka's radar is down for the night.
I guess I should start locally as temperatures soared to 55-60° in the area today and with that "heat" combined with a storm that was a bit more energetic than I thought and came farther south than I was thinking yesterday, we had the ingredients come together for a flareup of fast moving, almost severe, thunderstorms that rolled through the area early this evening. For the most part they produced heavy rain and pea sized hail…didn't get any reports of gusty winds or anything. The hail though was enough to cover the ground, and we had more than several people comment about if we can't get sticking snow, they thought this was the next thing I guess.
Here are some of the pictures that our FB friends shared with us.
#1 is from Dorothy Boren Hicks-Independence
#2 is from Steve Jones-Louisburg
#3 is from April Mazeikis-Independence
#4 Is from April Mazeikis-Independence
#5 is from Faith-Shawnee, KS
I knew today was going to be an interesting day, but no,  I wasn't thinking t/storms. Take a look at how the day went, remember we started with a handful of accidents in the area this early AM because of black ice conditions on some roadways in the region. Click on that image to make it larger.
The storm, at the surface and aloft, actually passed almost on top of KC. Here is the 9PM map showing where the storm is…
Colder air is now starting to wrap into the backside of the storm and some snow has broken out to the west of the region. It looks like though that the snow part of the storm will weaken considerably over the next few hours, and while there may be some flakes out there when the temperature hits 35° or so, it's tough to imagine the metro seeing much at all.
The other looming story is what's happening across Eastern AR tonight and heading through the TN valley. An expected severe weather outbreak including damaging tornados is occurring as of this writing. Here are the reports received so far.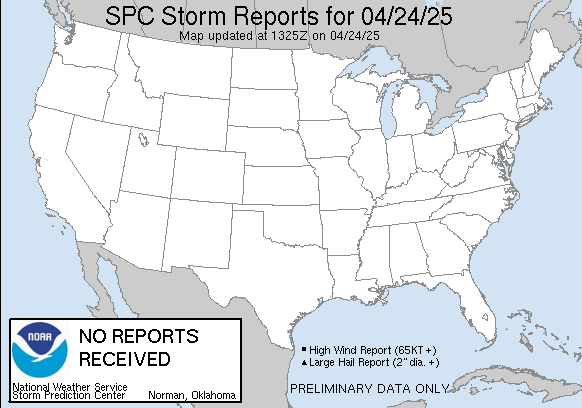 This line is heading towards the ENE and it's going to be a long night for parts many off towards the east of here.
I'll update that tomorrow AM.
Joe