Tornado Outbreak And Snow
This is one of those blogs where I'm not sure where to start, in the big scheme of things, while the snow this AM was a curiosity thing, it really was no big deal in terms of having any real issues on the roads etc. It's melted off fast now and temperatures this afternoon will pop into the 40s before the day is done. As I mentioned in the morning blog those flakes were pretty darn big for awhile. It did in fact snow hard enough that even though temperatures were well above freezing the snow didn't melt fast enough to overcome the rate of snowfall, so you ended up with some accumulations that ranged from nothing to a solid coating of perhaps 1/2″ or so in some areas. Take a look at this FB post from one of our viewers Terry showing us the snow accumulation on the northside by 169 and 106th street.
Here is a picture from Renee showing some branches on her trampoline from the storms the other night, some buds on her maple tree from the "winter that isn't" and snow falling heavily!
Anyway that was this morning. While we dealt with some wintry precipitation, folks farther east of here were dealing with something much worse as severe storms with large hail, damaging winds and isolated tornados have already occurred and will occur for the rest of the day/evening. This is all coming about because of the same storm that gave us the wintry mix this AM.
There have already been destructive tornados today including damage near the Huntsville, AR area and Chattanooga, TN vicinity. here are the latest reports from the SPC.
There are more tornados out there that haven't made it into the database yet so expect the # of tornados to grow substantially.
This is also the first HIGH risk severe weather day in 2012. The last time there was a HIGH risk was on May 25th, 2011
the area most target for tornados is on this map.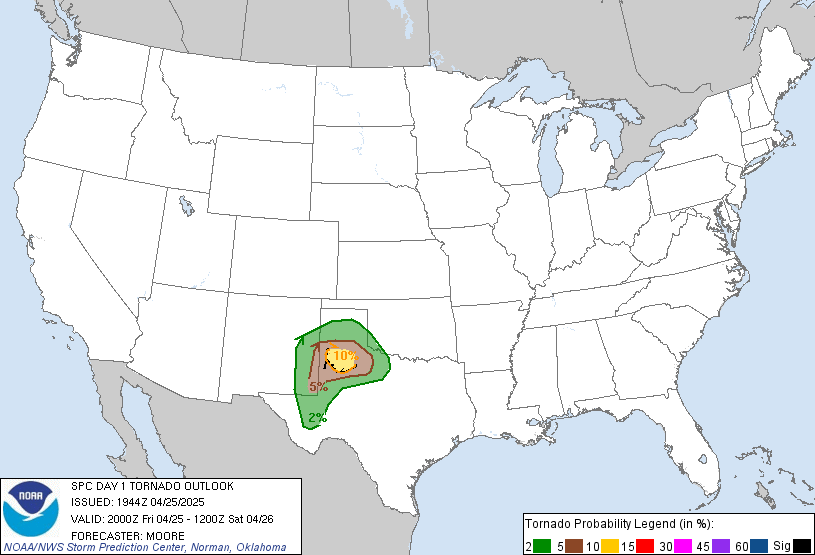 30% hatched areas are about as high as you would see. I've seen higher over the years, but that is a high confidence forecast for the TN/OH Valley area and unfortunately that forecast looks like it will verify and is already. There are some pretty large tornados out there, I've already seen some picture of large "stovepipe" tornados.
Here are the latest in watches for that part of the country is the next graphic
There is a data product that combines some of the indicies that we use when trying to forecast tornados. By no means is it a perfect predictor but when the numbers spike as large as they are now you have to respect the potential.
Notice the highest numbers 5-7 centered in C KY and S IN…that's the area that is now getting pounded with several reports of large and damaging tornadoes on the ground. There are reports coming in about large sections of asphalt/concrete being stripped from the ground, which IF true means that the tornado is probably an EF(5) based on that information alone. Henryville, IN has been hit hard this afternoon with "numerous injuries" and people being reported as trapped. The high school there has reportedly been flattened which is scary (now hearing just major roof damage…situation is fluid)
We'll have more information on all of this tonight on FOX 4 News @ 5/6/9/10.
Have a great weekend and I'll be updating the blog again tomorrow afternoon.
Joe