More Than 110 Tornado Reports
Thanks to all our new followers on twitter @fox4wx! Hundreds followed us yesterday to be kept updated on the storms in the region. I think you can say that was a Tornado Outbreak.
2AM Update: A new TORNADO WATCH is in effect for areas west of Lawrence and from St Joe northwards. This DOES NOT include the KC metro area or anyone to the S/SE/E of KC. Maryville is included as is Topeka.
Now before we move along, I think overall the HIGH risk verified nicely. This is a situation that has been watched for the last 4-5+ days. It didn't take anyone by surprise, or at least the potential did not. The tornadoes were created by a handful of supercell thunderstorms, so while there weren't that many storms, the storms that were out there were prolific tornado producers.
Here are the reports thus far from the SPC through Saturday. You can clearly see the SW to NE orientation of the tornadoes, all from a handful of storms.
Here are the reports so far today (SUN)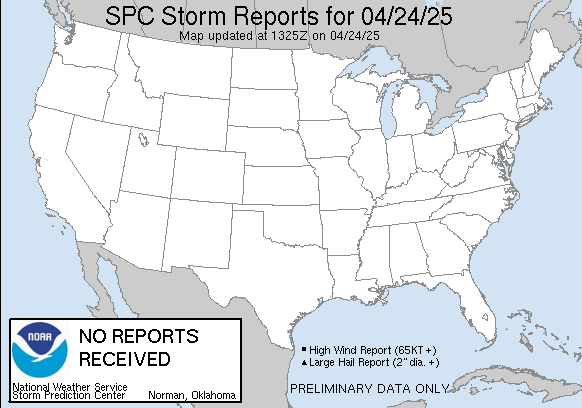 For the most part the storms occurred in the rural areas and the video has been impressive to see. Here is some action caught by the FOX 4 Newsteam near the Salina area.
There are a ton of videos running around out there, including some video of twin tornadoes near Cherokee, OK.
The only thing I wish was that there would've been a sharper cutoff from HIGH to SLIGHT risk of severe weather. While the area of HIGH risk was large, it was certainly warranted I feel.
Unfortunately NOT all the tornadoes were in the rural areas. The S & SE parts of Wichita were hit, and there are preliminary reports of destruction and injuries in the Oaklawn area, near Wichita. As a matter of fact the Sedgwick County area has been declared a disaster area. The NWS had a busy night there, and even at one point had to seek shelter from the tornado and transfer the responsibilities for warning to the NWS in Topeka (who also had their hands full for a long time today and are still busy as of this writing. there are also reports of damage and injuries in parts of OK, near Woodward I believe.
More in another update later today.
MT will take over for the morning show. I'll see you all week on the AM shows!
Joe