Round Two…Day 2 Of Heatwave
It keeps on going. I've noticed that the grass which has been getting browner and browner is no being followed by some trees, especially those that seem to have been there 10 years or less. The trees are now showing some signs of stress and as the drought worsens this will become more common, sadly. This is almost like stage 2 or 3 of the drought I guess. First, the grass gets stressed then the crops then the trees then the older trees. What this drought is slowly doing, aside from sending things into dormancy or slowly killing them, is also slowly killing our fall season of colors. Last year it was rather spectacular, and I'm afraid this year will be very muted unless things change rather quickly.
On that note, they won't, certainly not this week as highs will again surge to near if not above 100 as early as Tuesday, but more than likely Wednesday through next Sunday when highs should be in the 100-103°+ range officially for KC. There will be some upside potential to this sometime next weekend as the ridge aloft continues to intensify almost on top of us.
Our 5K foot temperatures are forecast to be near 24-25°C all week from Tuesday on. This AM and yesterday we were around 21-22°C so add a few extra degrees aloft add a few extra degrees here on the ground assuming no cloud cover or anything supersedes that. That's why the likelihood of 100° heat is again on the increase.
Here is a look at the GFS forecast showing the heat out there. These are temperatures @ close to 5K feet or so. The hottest air will again be out towards the western Plains states.
Much like bathwater in a bath tub that gets sloshed around so it will be with the heat/ridge. It will vacillate from our area to to the west then back again. This week it's our area, odds are next week will be a little farther westwards then then following week will be closer to us again.
The end result of all this is likely more dry weather. There may be intermittent chances of rainfall when we "slosh" the heat back to the west again but overall this has been such a dry summer that at this point there is really nothing that I see that will break things up significantly. The following map shows how much rainfall we need to get back to where we need to be concerning the drought.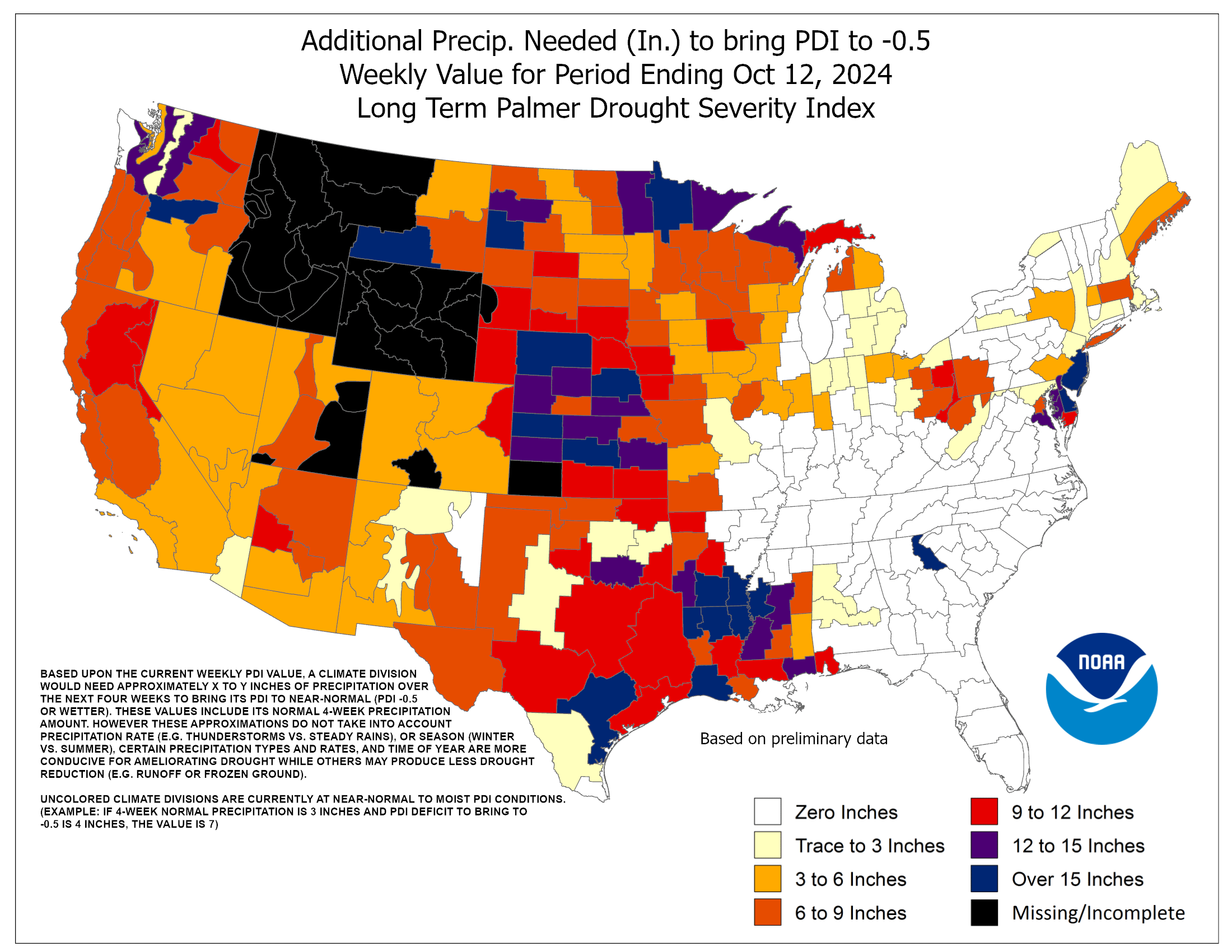 You can see from that map we're in the 9-15″ range of rainfall needed. It's certainly worse across the parts of NW AR and NW KY/SE MO.
Today will be day 31 of highs 90°+ so far this year @ KCI. We average 36 over the course of a full calendar year and that should be tied later on this week. We also average 3 days with highs 100°+…that was long broken since we're now up to 9 and will likely be in the double digits by next weekend. As if you wanted some more confirmation about what is ahead for the rest of the month…here is the 8-14 day outlook from NOAA.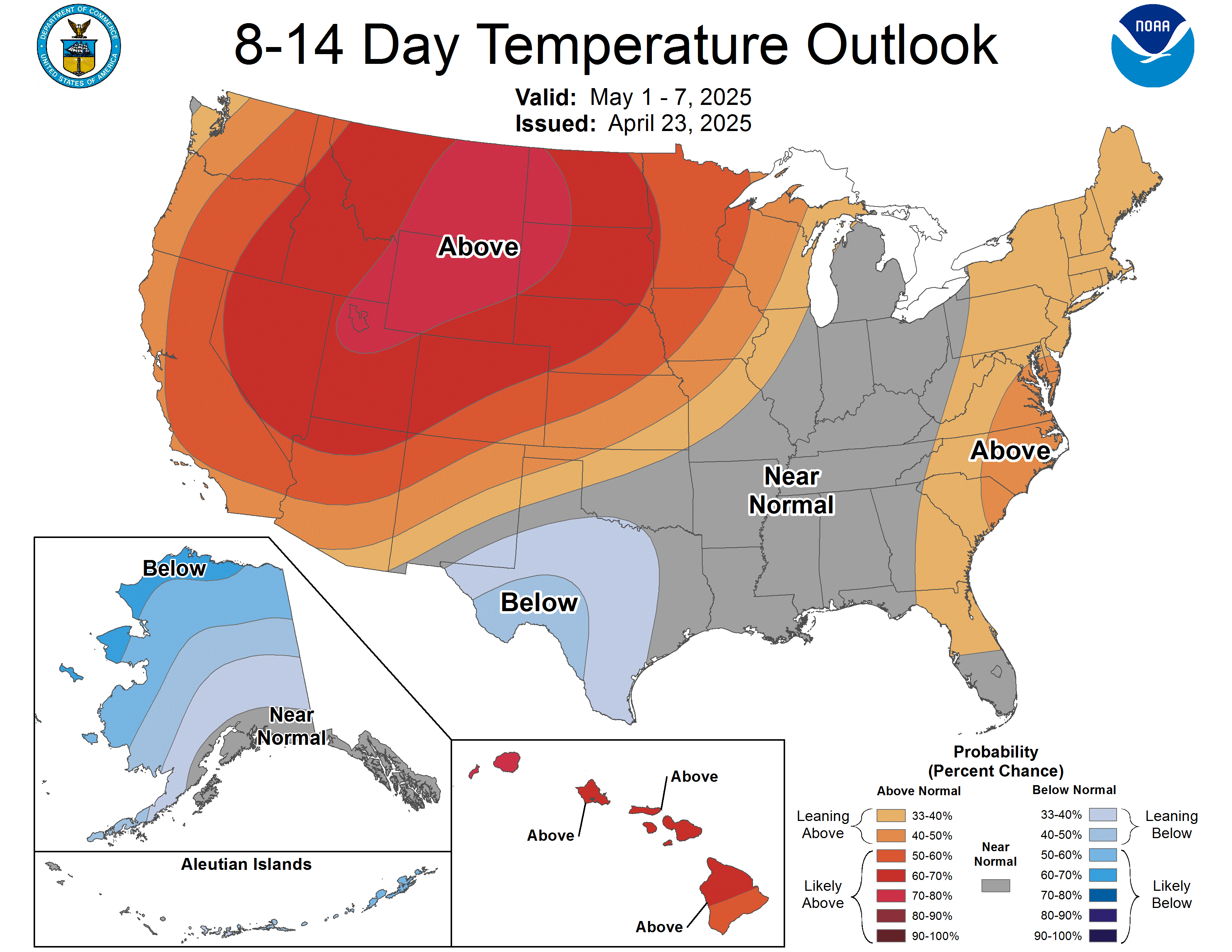 This shows the highest probability of above average temperatures pretty much right through the region.
Stay cool and hydrated
Joe