More Winter Forecasts
A couple of weeks ago we showed the Wooley worm model of the upcoming winter forecast for our local area…well today it's time to give some humans a go at things.
I'll get to this in a second, some real interesting comments yesterday across the internet world, from marketers to viewers to meteorologists about what the Weather Channel did concerning the naming of future winter storms. There is a lot of debate within the community about this which isn't surprising. Heck on twitter there is a hashtag now called #RejectedTWCnames that is pretty darn funny so check that out.
On the weather front there is nothing that needs changing from my weather blog of yesterday. There is some chilly air coming this way for later in the week towards the weekend, and unless something really changes the rainfall will be minor associated with this change and the chilliest morning looks to be on Sunday as some areas in N MO may see a freeze.
Moderation should begin Monday, but it does look like today's 80s should be as good as it gets for awhile.
So what about those winter forecasts, I'm guessing (good word) ours will be sometime in mid-November or so. Accuweather came out with their report today. First though lets see how they handled last year's forecast.
Ummm let's say that was pretty bad. Now before we go further, let's also say MY forecast was really bad as well. And before we go even any further let's say my forecasts have been really bad for about 5 years or so. Actually I think there is NO skill in these things whatsoever from this far out, and in reality I think the skill level is terrible for doing something like this even in December so I really don't pay a lot of attention to these things whatsoever.
There are certain set-ups though that are notable. When the oceanic temperatures in certain parts of the world are overwhelmingly warm or cold, then there is an interesting correlation to winter weather. When these temperatures are barely above/below average (like when a winter is forecast to be a weak el nino-like this upcoming one) I think there is an over-reliance on looking at past comparable winters and trying to make a connection. The fact of the matter is that doing a forecast past 5-7 days is really about as good as the science is right now. Even that is sketchy when the weather is changing rapidly (the flow is fast). When certain patterns lock in (like the drought and the heat) yes you can forecast longer than that. There is increasing skill in getting the trends right from 10-14 days (warmer/colder-drier/wetter) but specific numbers and amounts are really not possible. Sure I can forecast that on November 15th the high will be 55° and I might be right, in reality if it was in the 50s that day it would be a great forecast from 6 weeks out but it would only be a guess on my part really.
So with that opinion now on the table, here is the forecast from Accuweather for this upcoming winter at least for snowfall.
and in terms of snow days in relation to 1″…
According to Accuweather we average about 5 days/year although the NWS says it's closer to 6 or so.
They did put together a video explaining the complexities of long range forecasting...
Oh and for our area temperatures are forecasted to be above average.
The NOAA forecasts are more bullish on the warmth for the DEC-FEB period. Here is their latest forecast…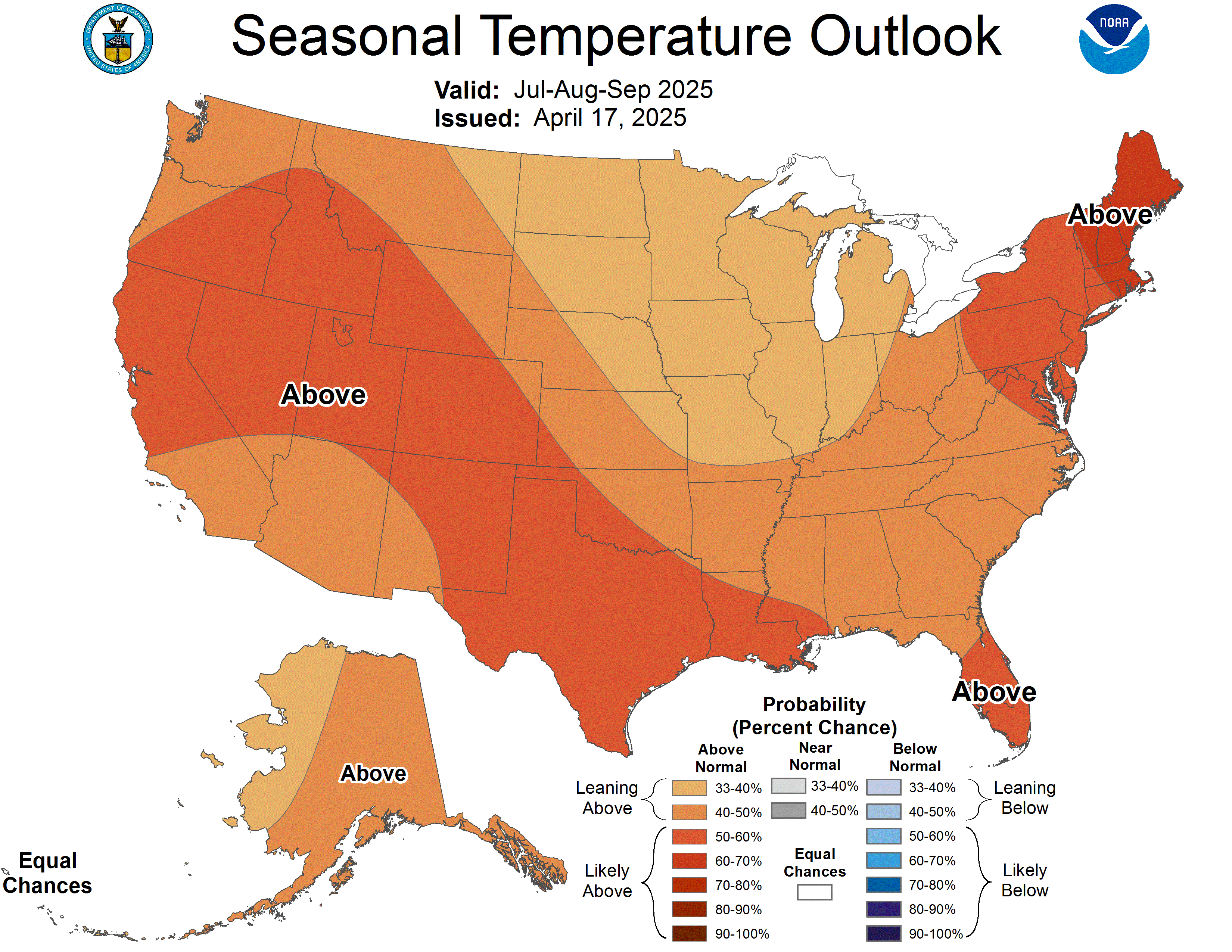 and in terms of precipitation (rain/snow)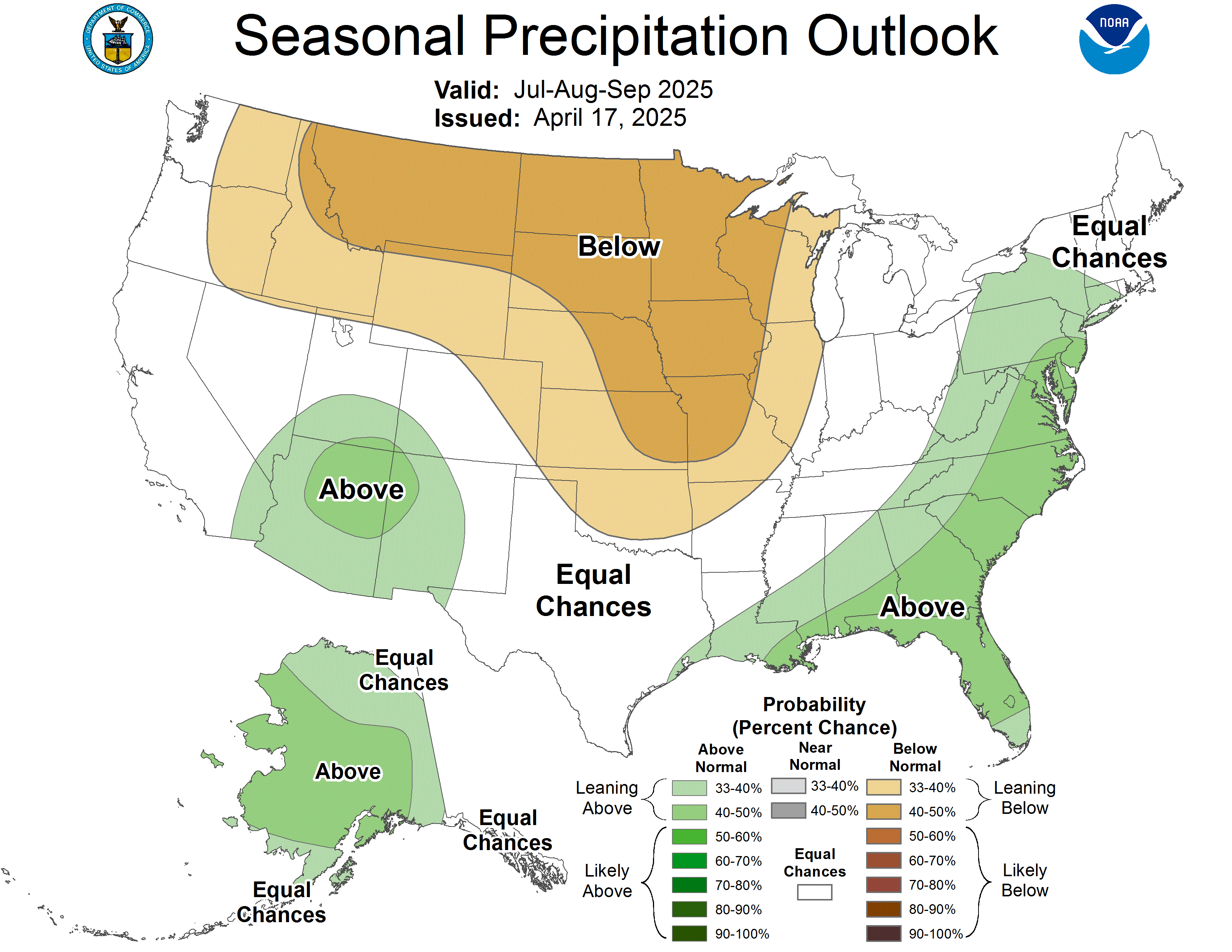 Basically what these images show are a higher likelihood for warmer than average temperatures and really equal chances of above/below avg precipitation.
If you're curious, here is the Old farmers Almanac forecast for the upcoming winter. They actually got the temperature part right last winter predicting mild weather. They also said dry weather and really last winter while dry in January was overall above average for moisture.
So there you have it, several winter forecasts to either get depressed about or excited about depending on your perspective about winter weather.
Joe