Joe's Weather Blog: Chiefs Forecast/Cold Trends/Rain
Good morning…as another mostly great day is upon us for the KC area…there are some fading showers across NE KS this AM moving to the ENE that should not impact our weather aside from maybe give us some cloud cover for the rest of the day…
Temperatures this AM are warmer than they have been lately…dropping overnight to about 60°. Dewpoints are near 60° and may creep up a bit as the day moves along. There is a storm across the western Plains moving towards the NNE and really will barely influence our weather through the weekend.
A cold front of sorts will organize across W KS this AM…it's sort of a dry line/cold front now but the cooler air that the storm is wrapping into the it's circulation will quickly move through the Plains states and sharpen the front as it moves eastwards later this afternoon…arriving into the metro sometime this evening and with it at least a chance of some scattered storms/showers since we'll warm up a bit today and have limited instability. There is a better chance from the KC area down towards the Lakes region overnight tonight. Here is a look at the hi-res NAM model for 10PM tonight…this is the future radar product.
I think you get the idea of the highest chances for rainfall overnight. Keep an eye on that front as it approaches later this evening. Here is an animation of the latest HRRR model run from IA State.
The main thrust of cool air with this storm/front will be drawn through the upper Midwest and the N Plains area. We'll have cooler temperatures tomorrow and Sunday but more seasonable with readings closer to about 70° (give or take a few degrees)…and this should last into Sunday as well…really another fabulous weekend is on tap…we've had a few good ones this fall!
The front will belly up in the deep south and then start moving to the north as a warm front, with a decent moist airmass. This will gradually happen Sunday night into Monday and by Monday our rain chances will be on the increase as the day moves along…but a lot of dry air will initially be present in the wake of the weekend front…so it may take awhile for the rain to actually arrive later Monday. In reality our higher rain chances may not arrive till Monday night into Tuesday AM as another moderately strong storm moves through the Plains and drags another cold front through our region.
This next front on Tuesday will bring a more Fallish airmass into the area…highs next week may be below 60° for a couple of days (TUE-THU). As mentioned rain is likely but the amounts are still a bit of a question…at this point I'm thinking 1/4-1″ of rainfall from the system next week. Another front will drop into the region later in the week into next weekend dropping our temperatures even more I think…it's going to be a colder 10-14 day stretch of weather starting Tuesday. Here is the 8-14 day forecast for the nation with the cold centered right on the Plains states region.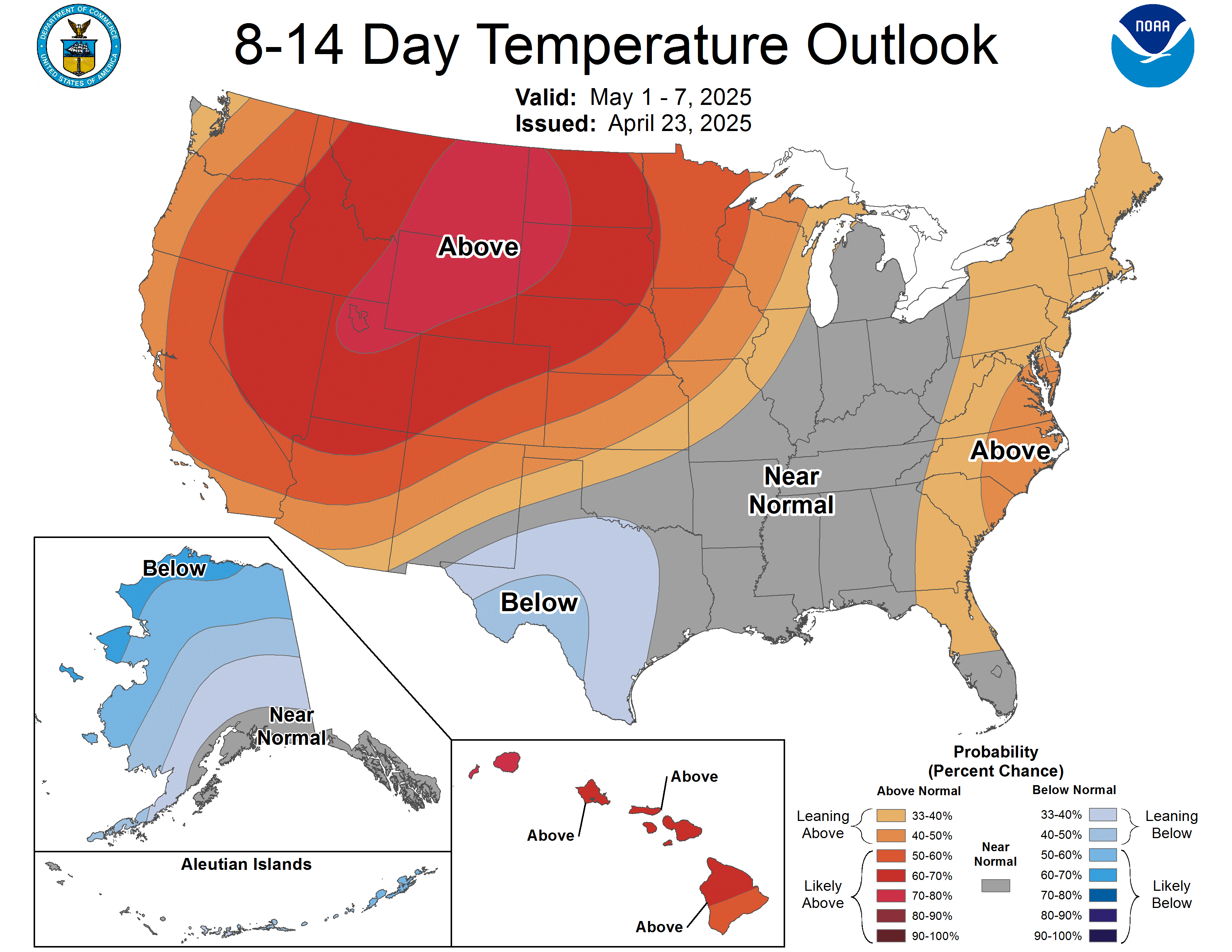 Meanwhile across the world a powerful tropical cyclone is in the Bay of Bengal and will hit the country of India hard. It's name is Phailin and it's packing winds of 160-180 MPH…this storm is as powerful, if not more so than Katrina was…it's the 2nd strongest in that part of the world…and this part of the world has a history of seeing tens of thousands of deaths from storms like this between the winds/flooding and especially the surge.
Here is a map for a little more perspective…
Finally this AM, I know hundreds, if not thousands of parents read this blog every day. You may of a child who has an enhanced desire to learn more about the Sciences. Perhaps their fascinated by Chemistry or dare I say Meteorology (heck for me I got into this stuff in the 3rd grade clipping newspaper weather reports every day and journalling (sp?) the weather in my hometown. There is a special program coming up on the 1st Saturday of November (11/2) @ UMKC that you might be interested in…called Meet the Mentor…it's put on by Science Pioneers…here is some more information.
Science Pioneers is inviting you to join other professional scientists and engineers for our 27th annual Meet the Science Mentor Day which will take place on Saturday, November 2, 2013 at UMKC's new Student Union located at Cherry and E. 51st St.  Meet the Science Mentor offers students in grades 4-12, who are motivated to conduct investigative science research, the opportunity to meet professional scientists and engineers and to discuss, ask questions, and get ideas for their school project. 
Mentors are crucial in helping the students answer questions in science areas, examine alternative approaches to the question, find available resources and refine their experimental design. Many, but not all, of the students are preparing for the Greater Kansas City Science & Engineering Fair in the spring of 2014, and so find the opportunity to meet with a mentor very helpful. 
An orientation meeting for the mentors is essential and will be held from 8:00-8:45am in Room 302 at the UMKC Student Union, located at Cherry and E. 51st St.  Kansas City, MO.  A map of UMKC can be found at http://www.umkc.edu/maps/documents/volker_maps/UMKC_Volker_campus.pdf
Please park in the Cherry Street Parking structure on Level 5. There is a bridge crosswalk to the Student Union!  Please join us for coffee and rolls at this time.  Mentors will be talking to students in Room 401 from 9:20 a.m. to 12 p.m. 
There are dozens of fields that will be represented…so if you want to be a mentor or have a child that needs mentoring get a hold of Science Pioneers (they put on big Science Fair every year and more) for more information by clicking on the SP words.
Have a great weekend. I'm on vacation this week and plan on being away from the internet for a couple of days so no blogging for me this weekend. I'll get another blog together for you on Monday as we're starting to track rain heading this way.
Enjoy the great weather!
Joe