Joe's Weather Blog: Arctic Attack Looms (THU-11/5)
Good afternoon…cool but overall not too bad out there today with a "refreshing" NW wind bringing in cooler and drier weather to the region. The main concern of this blog will be talking about the the potential of a very cold (for mid-November) air heading this way for next week…
Forecast:
Tonight: Fair and chilly with lows dropping off into the low 30s or so. Winds will switch towards the south near daybreak.
Tomorrow: Breezy and a little milder with sunshine. SW winds will kick in around 15-25 in the PM hours…overall not bad with highs near 60°.
The Weekend: We'll drop off on Saturday then moderate on Sunday a bit. Breezy with some clouds around on Saturday and highs closer to 50…then moderating on Sunday. Overall OK.
Discussion:
Well it's a fantastic feeling to see things play out as I've predicted since last weekend for a time period some 10 days into the future. The arctic air that I wrote about and the reasons that things are happening are playing out to a tee at this point. Now the questions are how cold to go and how long it lasts…
The cold air is due to move in later Monday night. It will come in 2 shots…one early Tuesday and another later Tuesday night. The model data is starting to indicate that we may struggle to get above 35° on WED-FRI…
Here is a look at the hi-res GFS forecast for KCI through later next week…click on the image to make it larger
You get the point that next week will be cold…and odds are that will linger for awhile…take a look at the latest 6-10 day forecast…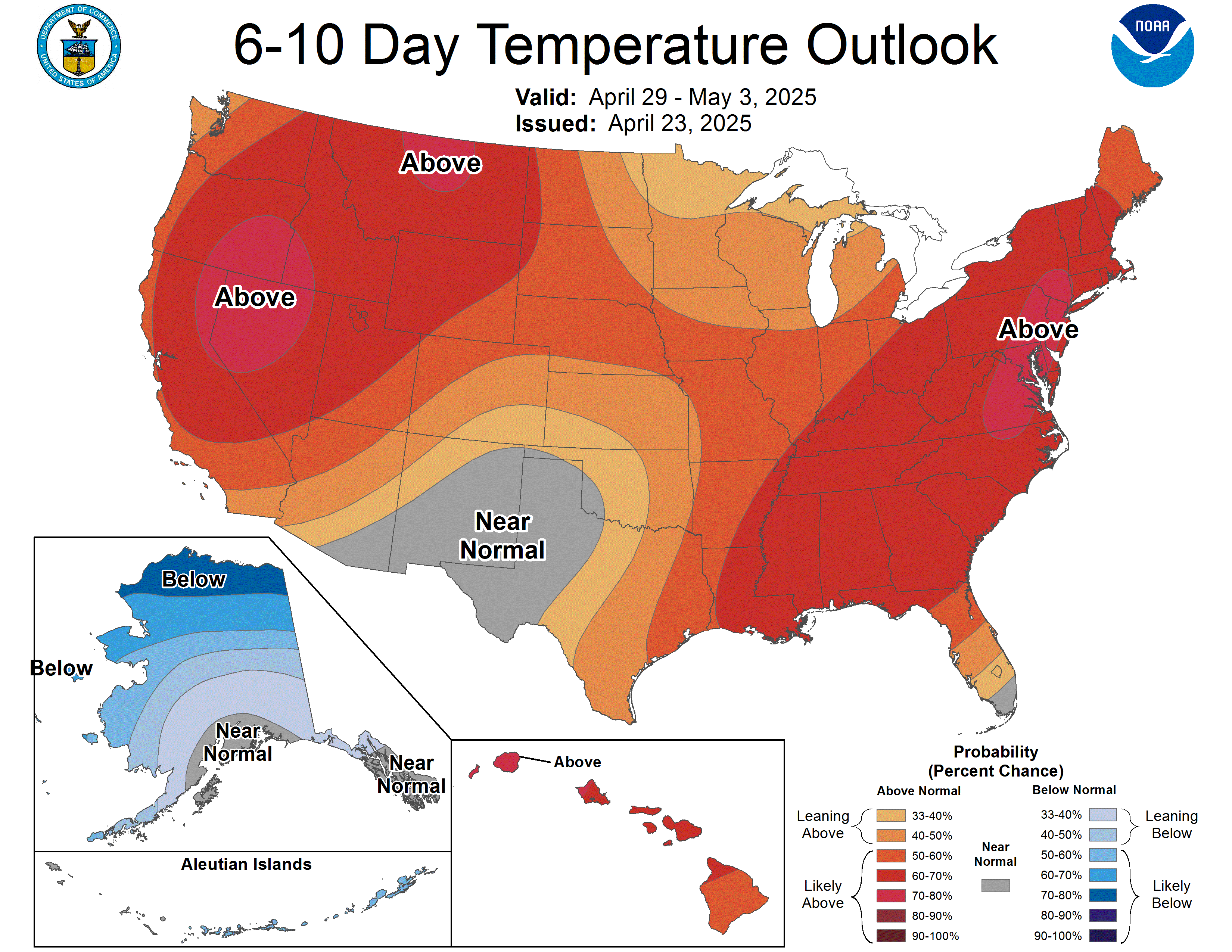 Now why is this all happening?
Well as mentioned last weekend the atmosphere is going to go through some major transitions…and one of the main triggers to this is what's going on through the eastern and now northern Pacific Ocean concerning the remnants of what was Super Typhoon Nuri…which is now a tropical storm in the western Pacific Ocean. Here is the weather map of the Pacific…look at the map below and you can see AK…now look towards the lower left side.
That is Nuri…which will continue to lose it's tropical characteristics over the next couple of days as it moves into the colder N Pacific waters. As this process occurs it will transport "warmer"pacific moisture into the colder northern latitude air. This then sets off rapid intensification at what in the world of weather we call "bombogenesis". Essentially a storm that rapidly deepens over the course of 24 hours.
Look what happens by Saturday…
You can see the storm west of the Aleutian Islands denoted by an intensity of 927 mbs. which equates to 27.37″ on the barometer…and it could be even stronger. See some of my previous blogs regarding how this would compare to some of the strongest non-tropical storms that we've ever seen in modern recorded weather history…this will certainly be up there!
Interestingly between a storm in the Bering Sea and other factors, the thoughts are that this will turn into a wind and wave generator of immense proportions…we're talking winds of near 100-120 MPH potential and waves that may exceed 50 feet!
Rough conditions approaching the #Bering Sea. Hurricane Force Winds w 50 ft seas. Info: weather.gov/Alaska #akwx http://t.co/BxmcZJ2sO8—
NWS Alaska Region (@NWSAlaska) November 06, 2014
Here is additional information from the NWS in Anchorage, AK off their FB page…
"Starting tomorrow… the Bering Sea will feel the brunt of the strongest storm to hit the region in possibly decades. It might even be a record breaker.
You've probably heard the news, this storm could break the 1977 record for the lowest atmospheric pressure recorded in Alaska, which was 925 mb measured in Dutch Harbor. It will be close. But of greater importance is where the impacts of this storm will and will NOT be felt.
The Western and Central Aleutians and Bering Sea are in the crosshairs of strong wind and very high seas. This storm will undoubtedly impact maritime traffic.
Further east the wind and waves will NOT be as strong but we're still concerned about some vulnerabilities – namely, the Pribilof Islands. Starting Saturday, a prolonged southwest fetch with seas around 25 feet could cause problems for the St. Paul Harbor.
The storm is forecast to stall and weaken in the central Bering Sea, sparing the western coast of mainland Alaska from a big coastal flood event. We're still looking for some higher-than-normal water near the Y-K Delta and Bristol Bay, but impacts should be minor."
end text…
So what happens is that AK gets flooded with "milder" air aloft…this then sets an opposite reaction downstream where colder air builds and releases southwards. This combined with other atmospheric occurrences downstream alters the jetstream pattern allowing this cold air to be delivered southwards towards the Plains.
So just above the surface while temperatures over the Arctic regions (NW Territories) will be some 30-35° above average there…we'll be some 20-30° below average in the Plains region.
It's the ying and the yang of weather.
It will also last for at least a week..and conceivably a bit longer as we'll see successive waves of cold air come southwards…and to contribute to the nasty for mid NOV cold…clouds may too become an issue later next week as the atmosphere in the mid levels try to warm up…but the lower levels stay cold…that would mean perhaps NOT as cold overnights but stagnant daytime temperatures.
Now the other issue is whether or not there can be flakes with this transition later MON into TUE AM…the models are suggestive of this potential…odds are it would be flurries IF it even happens at all. We'll worry about that potential more over the next few blogs…I will say that TUE AM looks nasty cold with wind chills below 20°.
MT and I discussed when we should do our winter forecast…odds are it's going to be the week of Thanksgiving and we'll probably shoot for that Monday (24th). I all honesty though I haven't felt the overwhelming need to change what I've been saying for several months though (colder and snowier than average). We'll get more specific later in the month…and I'll get a blog write-up on my thoughts as well as have the others write up some blurb for you as well…it'll get released either on the 23rd or on the 24th before we get it on the air (or at least that's my plan right now).
OK that'll do it for today…time to hit "publish". Featured picture of the day comes from Todd Bryan @mrtigergator …nice shot of a pretty sunset from a few days ago.
Joe