Joe's Weather Blog: No Doubt Cold…Snow Questions (THU-2/12)
Good afternoon…chilly out there today as the days of milder weather will be fewer and fewer over the next 7 days (at least). There are snow systems that need to be watched…but nothing is too firmly set at this point as has been the case for the winter thus far.
Forecast:
Tonight: Clouds and steady temperatures with readings near 20° or so…it may be a few degrees milder tomorrow AM though as south winds start kicking in.
Tomorrow: Skies should become more and more sunny. Temperatures will again moderate nicely as southerly winds help to warm us up. We should see a wind shift towards the NW in the afternoon. Highs 45-50°
Saturday: Temperatures may initially be OK for mid February, but another arctic blast of air will arrive before lunch it appears. So we'll probably have highs closer to 30-35° then see temperatures tumble in the afternoon into the teens with near 0° and then below wind chill factors in the evening and overnight into Sunday morning.
Discussion:
The colder trends are certain…there will be some brief interludes of mildness (really tomorrow and maybe late next week) but overall the pattern is a cold and it may remain mostly cold for the next couple of weeks.
This 8-14 day forecast sort of says it all…clearly winter still has life left in it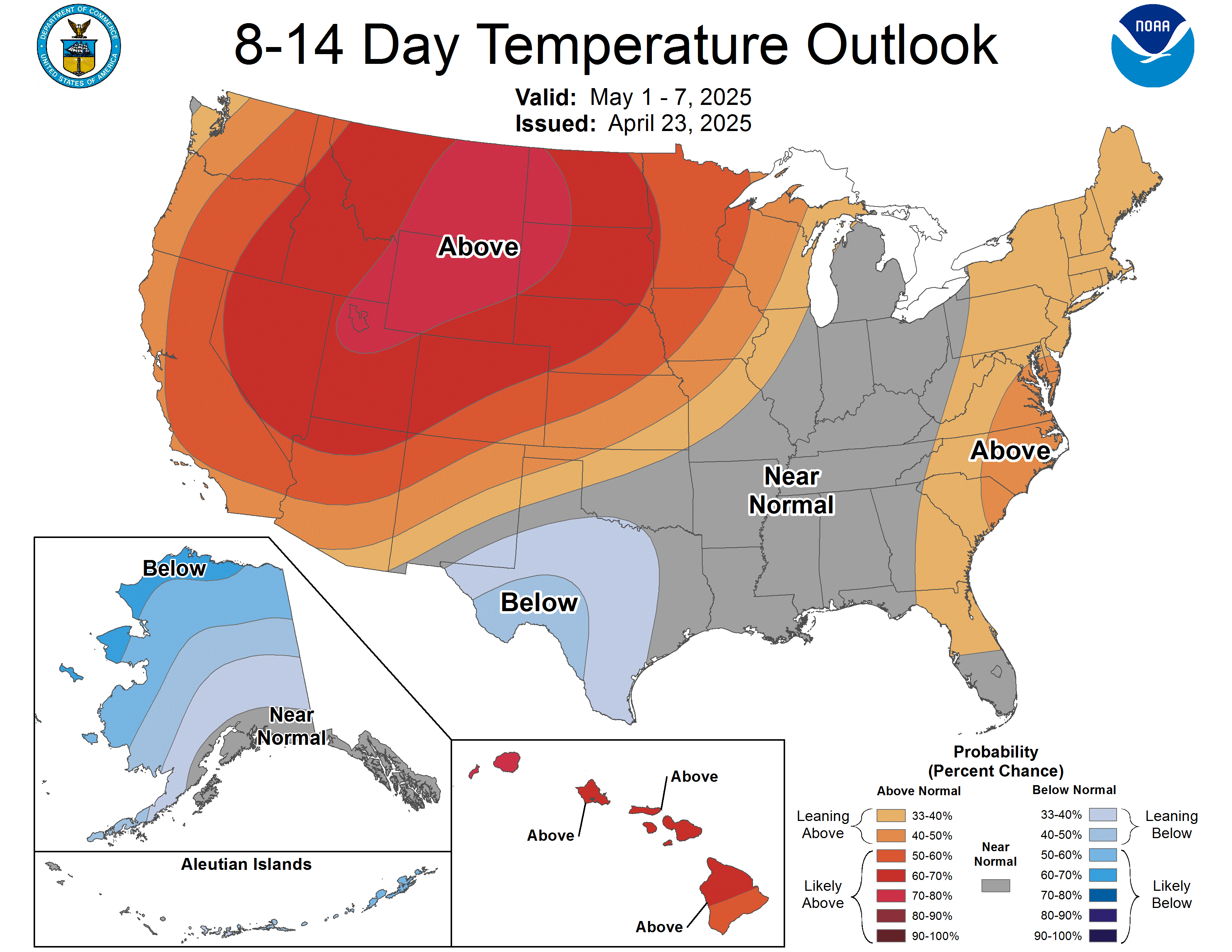 So with all that cold…will we see snow?
There will be opportunities….#1 comes on Sunday…#2) on Monday…then maybe something in about 10 days or so.
The problem is that the Sunday thing isn't the greatest set-up because we'll be pretty firmly set into the cold airmass…should something fall though…it would have a higher than typical "fluff factor". The NAM model is the most aggressive with this giving us widespread snowfall. Nothing huge…but nuisance type stuff.
Then another weak and diffuse wave comes our way on Monday…the model data which was bullish yesterday has, not surprisingly backed off today to a large extent. I want to keep the chance going though for another day. The arctic airmass will be moving away and we'll be in return flow. So a weak wave may be able to generate something…does not look to be a significant snow at this point.
After this the cold air will come and go and come and go through next weekend.
Snow on the ground…whether it be here or elsewhere will play a rather large role in the temperature forecasts next week. Sub-zero lows are certainly possible come WED AM, perhaps even without the snow on the ground. Another scenario would be snowcover and temperatures well below -10° in places…that potential is there like a couple of weeks ago.
Oh and ANOTHER Blizzard Watch is in effect for the Boston area and the coastal sections of New England…this next storm brings wind into the equation, moreso than previous storms in a way…raining the specter of power outages.
The beat goes on for them…
Joe