Joe's Weather Blog: Definite Long Lasting Cold…Snow Chances (FRI-1/13)
Temperatures are struggling a bit to get into the mid 40s this afternoon but skies are mostly sunny as I type this and we should enjoy some more decent for February weather into Saturday morning…from there though it doesn't look pleasant really as more typical mid-February weather comes down the Plains and lingers for quite some time it appears.
Forecast:
Tonight: Fair skies and mainly steady temperatures. We may initially drop into the upper 20s to lower 30s or so…then level off through the night.
Tomorrow: Changeable with a strong cold front coming into the region later in the morning. Winds will switch towards the north at 15-25+ MPH as the morning rolls on and temperatures will start to fall off…down towards the teens by evening I think. That combined with the wind…not pleasant for all the folks heading out for dinner on Saturday night.
Sunday: Accumulating snow potential for the 1st part of the day in the region. More on this in the discussion part of the blog. It won't be a "biggie" but it will be a nuisance and with temperatures in the teens during the day it appears…it will be a "fluffy" NOT snowman making type snow. Winds will be from the east at 10-20 MPH…wind chills will be in the 0° range…or colder for some.
Discussion:
I'll get to the snow in a minute…but the overarching theme of the blog, like yesterday is the cold weather that will linger for a week+ or so. Any moderation will be short and followed by more seeping cold air masses. Like yesterday let's start out with the 8-14 day forecast…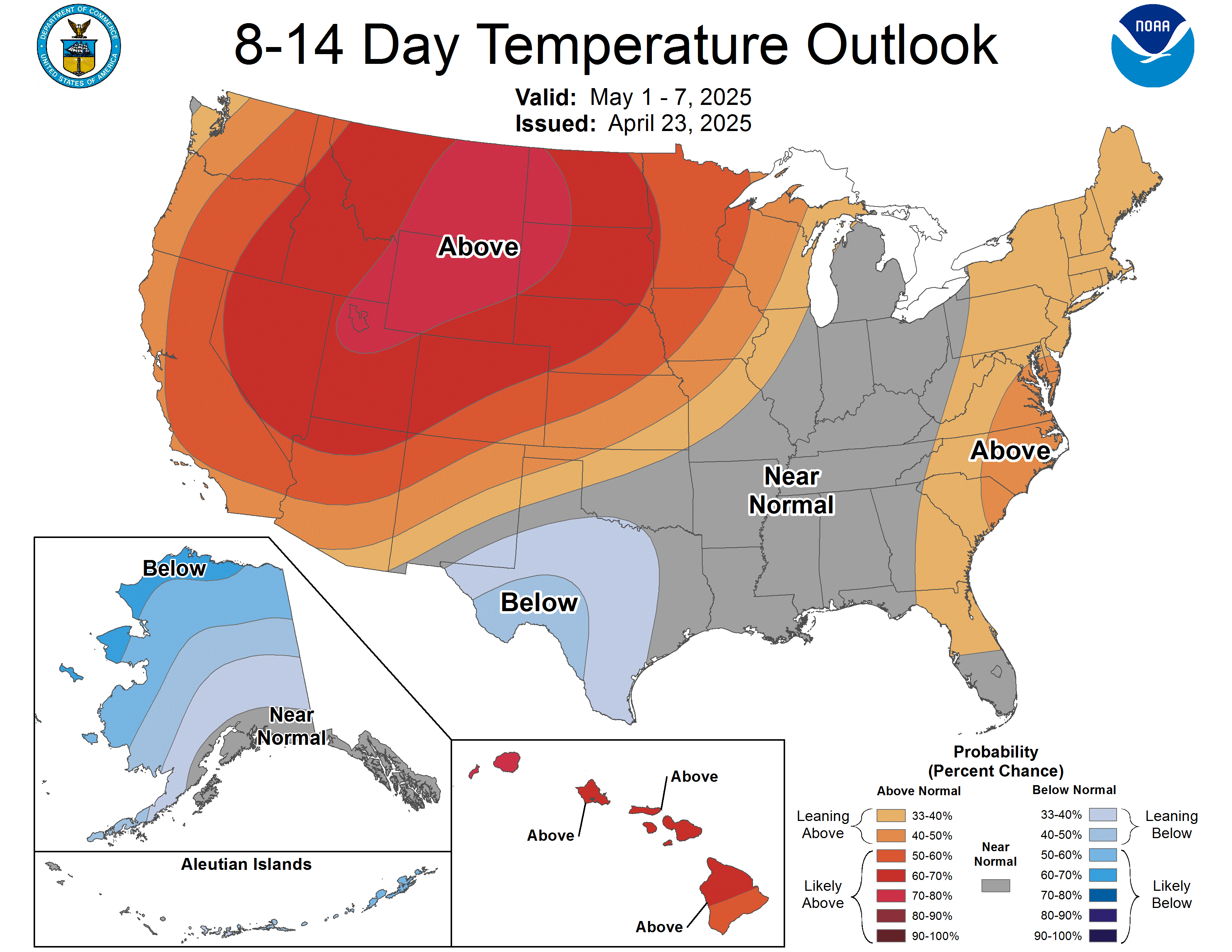 'nuf said as far as that goes. You get the point I think. Winter cold is not over with yet.
Meanwhile the NE part of the country is going to be hammered again this weekend. We keep talking about Boston I realize…they had a bit more snow overnight…establishing a February record for snow at 42.3″. For the season now 79.5″ which is only 4 FEET+ above average for the season thus far. Their overall record is 107.6″ set in 1995-96. Oh and Blizzard Warnings are in effect again as a storm with the wind field strength of a hurricane is forecast to form off the coast.
By the way…for perspective…here in KC our seasonal snow record is 67.0″. Here are the top 20 years for snow in KC overall.
Now the forecast snow issue…and this will NOT be something that I have a ton of confidence in until Saturday night…because while some modelling suggests the potential of 6″ of snow for the KC area…I'm certainly not there yet with that potential.
The NAM model in particular has been the most aggressive with this situation. Taking a relatively weak wave and generating a ton of vertical lift in the mid levels of the atmosphere. This is the reason why I think the model is generating all the snow. Now as I look at the afternoon run of the NAM it shifts everything towards N MO and leaves KC with very little till the afternoon when it crankes out about 1/10″ liquid…which would probably be about 1-2″ snow. While the other models are all generating roughly 2/10-3/10″ of liquid precip which given the cold air in place would turn into 15 to 1 ratios…hence the potential of over 3″ in spots…but exactly where is the conundrum…and why I'm not confident in the placement of the heaviest snow axis.
With all that said…somebody could see 4-6″ of snow…odds right now do not favor KC proper in that amount…at this point we'll be going with a dusting to 3″ as a potential accumulation for KC.
So things going AGAINST a 3+" snow for KC proper right now:
1) A weak and disorganized wave moving through the Plains.
2) There will be an abundance of dry air, thanks to the cold air mass coming in tomorrow that will need to be overcome initially I feel. It may be a "radar snowstorm" for awhile as whatever falls will be evaporating. How much do we snow fall potential do we lose as we wait for the snow to reach the ground.
3) Weak wave…typically means weak lift. Weak lift means the atmosphere struggles to saturate.
Things working FOR over 3″ of snow right now:
1) It's going to be COLD. This means snow ratios (fluff factor) will be high. Whatever does get to the ground will stick right away and also blow around. IF we can get over 1/4″ liquid equivalent from the weak set up and IF we can get bands of snow to become heavier in spots which could be challenging IF the lift isn't strong enough…then somebody gets a decent snow out of this. The snow will be moving from the NW to the SE it appears.
2) See #1
These are the type of scenarios where a dusting to 3″ snow forecast turns into flurries the night before…just be aware that this won't be a higher confidence forecast till tomorrow evening starting at 5PM…with somewhat more confidence in how things may play out in a blog update tomorrow by 2PM.
Have a great night and enjoy the weather this afternoon…it's about to change in a big way.
Joe