Good afternoon…temperatures today are struggling just a bit because of clouds that are streaming through the area. Overall though we should be in good shape over the weekend with temperatures into the 40s. Not bad at all for February considering the NE part of the country is, is some places at least, dealing with a 6-12″ snowstorm.
Forecast:
Tonight: Fair to partly cloudy skies and chilly with lows into the 20s
Saturday: More sunshine as the day moves along…we may have some low clouds in the area in the morning. Highs in the 45-50° range
Sunday: Partly cloudy with highs again into the 40s. Winds may gust to about 35 MPH during the afternoon…so a windy day is on tap!
Discussion:
1st of all thanks to all of you who have been so kind by extending your greetings on this National Weather Persons Day! It's appreciated.
Onwards…
Really not a lot going on actually in our local area…the only real item that has caught my eye, as it has for the last few days, are the cold shots of air coming down the pike heading into next week.
The colder days look to be MON>TUE into WED AM…then we'll moderate a bit before we have another shot of cold weather next weekend…
The cold, while not extreme will certainly catch your attention. Highs may only be in the 20s in the colder air mass with lows dropping into the teens..really not that terrible in teh big scheme of things…and in actuality the coldest air will be off towards the east of the KC area…more focused perhaps towards the Great Lakes and OH Valley area.
Let's step through the look of the cold air mass for next week…using the EURO model and going up to about 5,000 feet or so…you can track the colder air moving towards the area Monday…then it's with us Tuesday…starts to slide away afterwards. Move your mouse to the graphics below and you can then use the "gallery" arrows on the right and left side to click through
Photo Gallery
Also notice on Thursday morning how another batch of cold air may be reloading in central and western Canada…that may move our way next weekend.
The above graphics are via WeatherBell
With the cold air coming into the area, we may be able to squeeze out some flurries or even some snow showers..a.t this point accumulations would be minor…but perhaps some areas NE of KC could squeak out 1″ or so early next week.
And so it goes…
Couple of random notes on my twitter feed…it's Super Bowl weekend…take a look a the weather conditions for gameday via @SportsMoneyBlog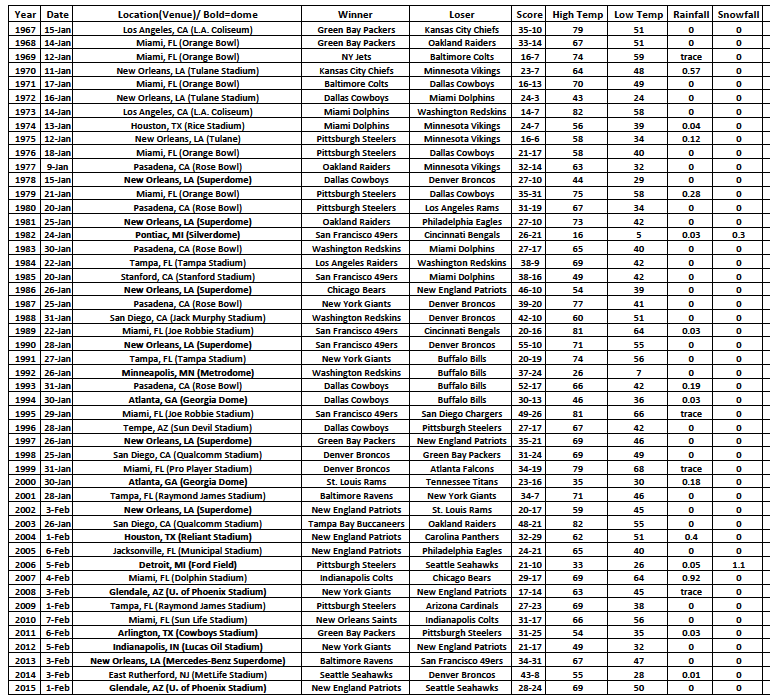 The drought has eased somewhat for central and northern CA…but southern CA so far, is not faring that well despite the El Nino. I've been stressing for months that El Nino events don't necessarily create the same weather conditions every single year.
Take a look into CA….here is the latest drought monitor report.
More importantly at least some of the reservoirs are doing better…take a look at Shasta Lake
Take a look at this…at least 1 lake is actually above average…although many lakes, especially down south are continuing to struggle with low lake levels…
Many are familiar with Lake Mead, which supplies a LOT of the water to the Las Vegas area…it's only 39% full at this point…and you can see, looking back over the years on this particular date, how the levels have been going down and down. The "elevation" refers tot eh water levels…
So things still have a LONG ways to go out there…and the pattern is actually going to be setting up as a dry one it appears for awhile out west.
Finally I leave you with this on National Weatherperson's Day!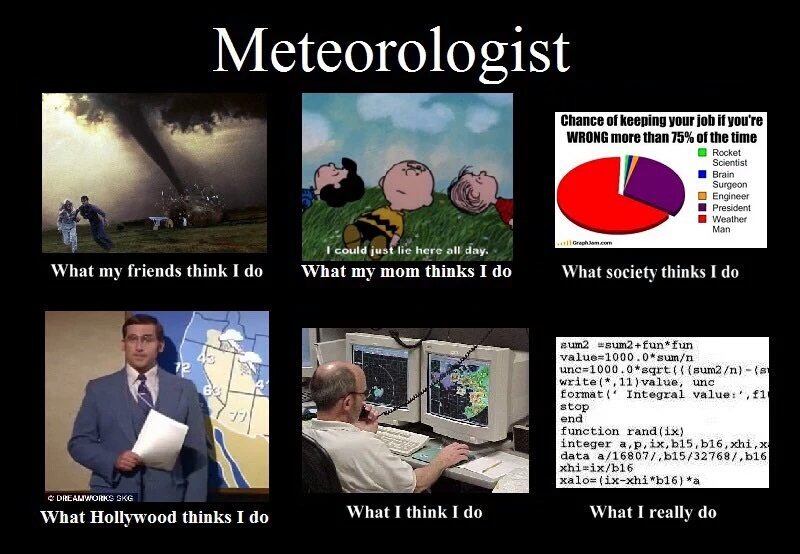 Have a great weekend…I may not update the blog again till Sunday since I have an appearance on Saturday.
Joe