Joe's Weather Blog: Desk cleaning day (MON-8/15)
Good morning…today's blog will be sort of a mish mash of a variety of subjects. I do this every so often when there isn't a lot going on. Just short little nuggets of random weather information . Here's one little tidbit for you…did you get outside this weekend? It was really nice by summer time standards in KC. It was warm…85-90° but we got a major dew point break…so it just "felt" better!
Forecast:
Today: Lots of AM clouds then more breaks this afternoon. Highs into the mid 80s
Tonight: Fair skies with lows in the 60s
Tuesday: More sunshine and warmer with highs around 90
Wednesday: A bit warmer with highs 90°-95°.
Discussion:
So last night as I was looking at the satellite pictures…I noticed quite a bit of high cloud cover streaming this way. Those clouds combined with a setting sun can mean some nice sunsets here…and the combination didn't disappoint.
This next picture was FB'd in by Linda Laird Blackman
It was pretty for sure!
Meanwhile the dry weather continues…granted we had some rain last week…many getting less than 1/2″ although there were some closer to 3/4-1″ in the region. I know my grass in JOCO was wishing for more rain.
The "doughnut hole" of dryness is real my friends…look  the estimated rains in the last 30 days…and look for the circle in parts of the metro…
That lead me to this graphic for the news last night…
There is almost a 9″ variance in rainfall amounts this year from north to south (KCI vs Olathe). KCI has had almost 31″ while Olathe has had about 22″. That's a pretty significant difference. It can be cut/enhanced more pretty quickly with some solid thunderstorm activity though.
Meanwhile have you heard about the devastating flooding going on in LA.  Ongoing heavy rains from THU>Yesterday dumped over 30″ of rain in spots.
There are some reports that a small town named Watson, LA has had close to 31″ of rain in the last few days…that would be more precipitation there in a few days than we've had all year…or close to it.
The flooding has been devastating needless to say. Rivers and creeks have flooded worse in this event than in any previous event…and this wasn't even a named storm or anything like that. In some ways it was almost like a monsoon in terms of the heavy rains there. Incredible really.
One of the guys at the Weather Channel did a bit of calculating…
Wow!
Meanwhile…there's this…
So the daylight is getting considerably shorter now. I had someone ask me when we're going to see some 50s for lows over the weekend. We may NOT have to wait long…there appears to be a rather substantial (for August) cool shot coming over the weekend. Keep an eye out for SUN>MON AM for this potential and remember where you heard it 1st. also we may have Top 10 summer days there too if things work out thanks to a cold front coming in.
That front should bring with it our next decent chance of some widespread rain. How much? Too early to say at this point. again the timing right now doesn't look the greatest to maximize the heat+humidity+instability. Timing the rain though appears to be Friday night into early Saturday morning for KC. It looks like the weekend overall should be GREAT!
The front though means business…here is the latest 6-10 day forecast…and I don't disagree.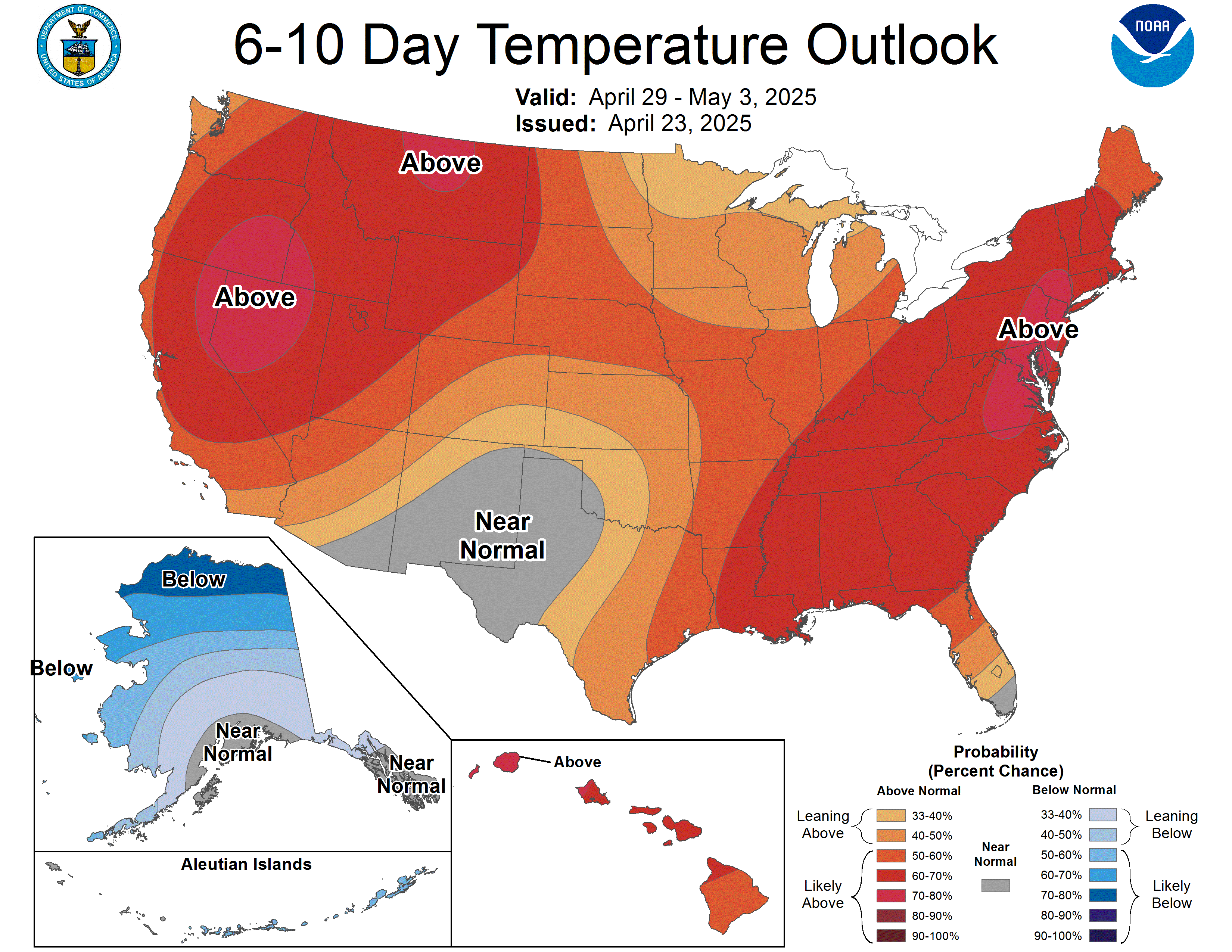 This may be extended out even a few more days afterwards. It's looking like a below average trend in temperatures, after this week, for about 7+ days.
For the month so far we're running about 1.1° above average through the 14th. We actually could trend towards the other direction by the end of the month depending on how cool we end up being.
Oh and there's this…
Now I'm thinking there are about 1500+ spam bots in that total (why can't Twitter fix that junk is beyond me) …but regardless that's still a lot of you following along with our weather feed. It's still my favorite SM platform for what I do. To be fair though, in terms of interaction etc…you can't beat FB.
So I thought this was interesting…so far this year 12 people have lost there lives because of a tornado. That's a pretty low number overall…and connects to a low count again this year of touchdowns.
That's more than twice the total all because of lightning.
Consider my desk "cleaned"
Have a great Monday…
Joe