Joe's Weather Blog: Tidying the desk day in the summer heat (MON-9/19)
Good morning…actually a comfortable start to the day in the region with temperatures in the 60s but we're going to heat up fast and by the end of the afternoon, highs will be more July-like than late September-like. It's going to be one of those weeks. Summer goes out on a hot note. Please see some of my previous blogs for more detailed KC weather information. Just for fun though…right now we're running about 1.8° above average for the month. Let's see where we are on Sunday with that average…my guess is maybe doubled?
Forecast:
Today through Friday: Hotter and more humid. Highs near 90° most days…lows near 70°. There could be some hotter temperatures in scattered locales (like downtown KC). Clouds may play a role in dropping the highs a bit perhaps on Thursday?
Discussion:
You know every so often there are days where the clutter builds up and you finally have to break down and clean up the mess. Same thing works in my mind sometimes…and every so often I have to get a bunch of stuff out there to get it off my table…today is that day. The topics will be wide ranging.
So let's start with the tropics for the heck of it…
This is Karl…yup we're up to the "K" name in an active season that has been a weird one in many ways I feel. Storms have been there but not overly impressive although Hermine was a pain in the you know what for some in the NE part of the country in the end.
There is another disturbance behind it…that has good potential to get named…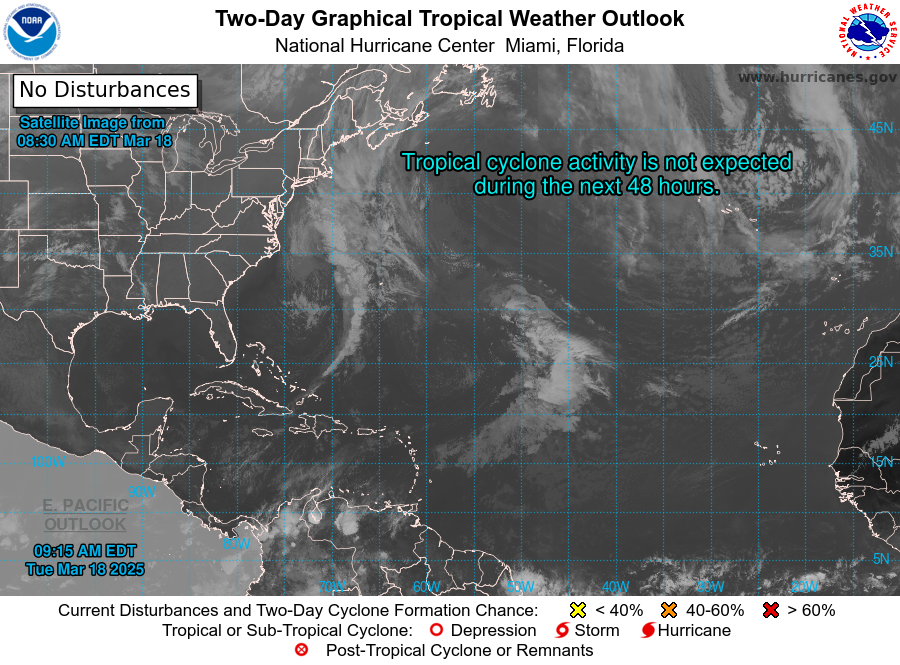 It's marked by an X. Lisa is the next storm name on the list.
I say weird because despite all the named storms (going back to January and Alex) there haven't been the storms that have generated interesting conversations within the weather community. In reality the SE part of the country has been "lucky" in a sense because they've had impacts from rain and not a lot else.
(graphic above via Unisys)
Alex, which was a very rare JAN hurricane is the 2nd strongest storm so far this season (Gaston is #1) with winds of 75 mph. Again that occurred in JAN.
The summer (June through August) was on the warmer side of things locally (spurred by a toasty June). I saw this a couple of weeks ago.
Meanwhile a while back I got a FB question about the dew points around here and whether or not they were higher this past summer. I wasn't sure where I could find a comparison since it wasn't a readily kept stat but I did find some information regarding 2016.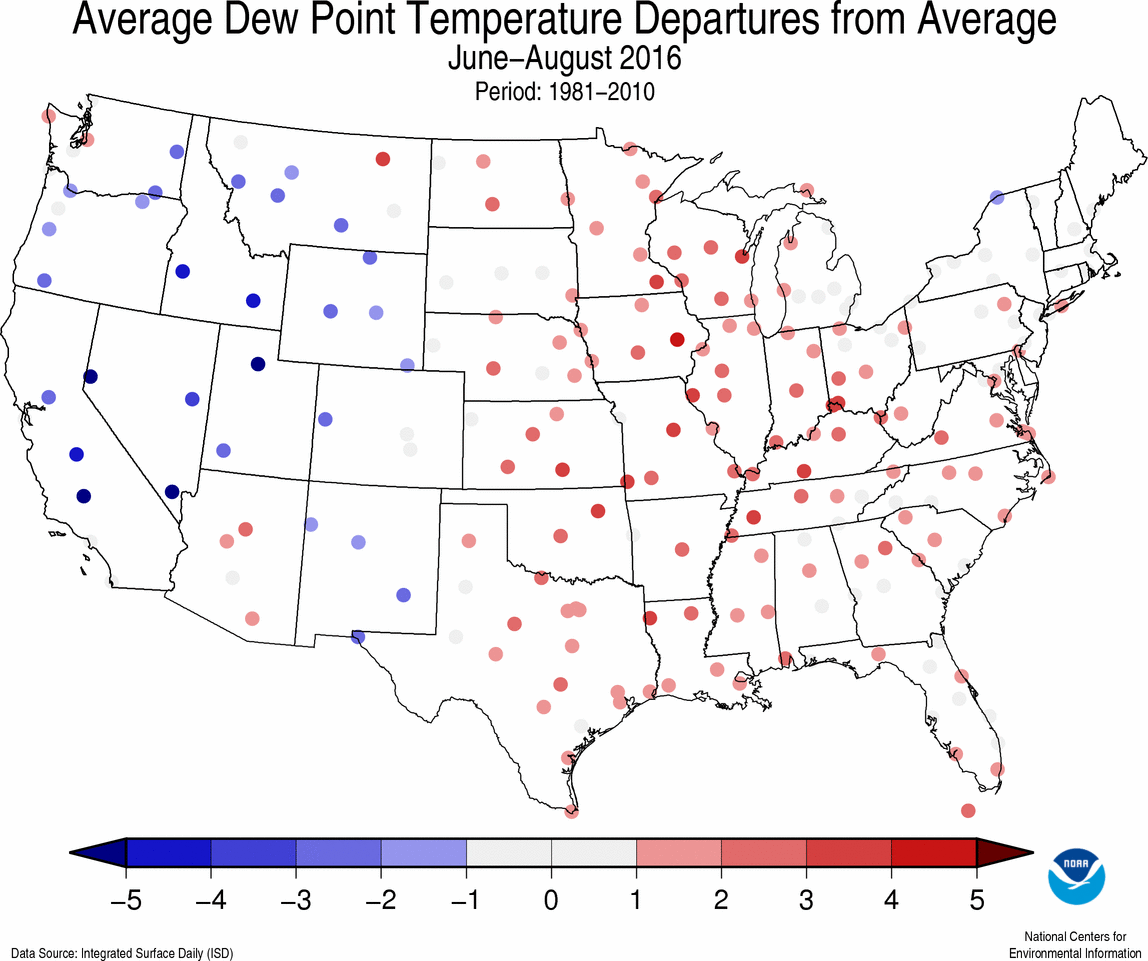 Basically it appears that we were more "average" here but there were above average dew points around us.
While I was at the weather convention I attended…I went through a day of climate change seminars. I was interesting and it's a road that I don't go down in this forum because it's become a political discussion in most cases instead of a scientific discussion. Both sides are to blame for this and poor messaging/communicating is one of many reasons I avoid the discussion overall. I don't get into the blame game and won't.
With that said in regards the above subject…there was a graphic that I saw that I did find interesting. It indicates by using actual data that the dew points in KC have actually been increasing over the past 30+ years. This graphic is via Climate Central
There is a "slight" trend upwards. In all honesty it's not that dramatic…perhaps a 1°+ rise. Around here though that typically equates to a higher heat index combined with the summer heat. Again this is just data talking.
So let's flip the season an talk winter. Karli loves to talk about the Wooly Bears and many of you love to send us pictures…in case you don't know the folklore behind it…here is a graphic I saw that I thought was good to show you.
We're getting close to the season here…another month or two to go before these guys "predict" the winter.
Before we get there though…fall is coming this week (Thursday). The leaves will be changing in the next month and hopefully all the rain we're had leads to great fall foliage with nice cool crisp mornings in October to really get things going.
The interactive graphic above might be about 1 week or 10 days too fast with our peak locally I think. we tend to peak our colors towards mid-late October locally.
Then there is this graphic I showed last night on the late newscast…
I found it ironic for a guy that has little to no hair on top of his head…that I'm the one with the poker/accounting thing on my head…
Speaking of fall…we're coming into deer season. We have to be so careful when driving towards twilight especially. Just saw this information via State Farm Insurance.
The top 4 states are WV followed by MT then PA and IA.
Now you know…and my desk is nice and clean.
Feature photo today is from Melody Schulten…nice shot towards Lake Pomona the other day.
Joe