Joe's Weather Blog: Not as hot but still dry for awhile (TUE-10/18)
My vacation is slowly coming to an end. This is my last one for at least 5 months or so since Karli will be gone for about 3 months over the winter. So I'm trying to get the days off in while I can. Yesterday I got to play golf up at Paradise Pointe in Smithville, MO. Typically I won't play in all the wind but since we had to coordinate days off with Nick Vasos and Rob Collins had some free time…we had to make it happen regardless of the weather. It was warm for sure…and downright windy too. Gusts were around 40 MPH for most of our outing. Here is a picture from one of the holes that is right on the Lake…one of the most picturesque par 3s in the KC region too I think!
There were some pretty good white caps on the Lake at the time!
Forecast:
Today: NOT as windy and NOT as warm with highs in the 70s (still above average though)
Tonight: Clear and cooler with lows in the 50s
Wednesday: Mostly sunny and cooler with highs closer to average-60s
Thursday: Variable clouds with highs closer to 60°.
Discussion:
Well we "officially" missed a record in KC yesterday by 1°. The record is still 88° set back in 1950. KCI (which is the official weather station for the KC area) hit 87°. Downtown KC though which has a longer track record of weather observations (despite moving around the downtown area over the past 100 years) broke their record high with 89°. It's a weird deal sometimes with these records I realize…but KCI is the official weather station…so NO record for us.
With that said there were records in the area…
There were also some rather outstanding records set yesterday…especially out in KS. Dodge City recorded their first 100°+ day in October (records back to 1874). They hit 101° shattering the previous record of 94°. They also set record highs on Sunday as well..so back to back for them! Interesting to note that 101° is the highest they've been this year as well…they hit that high 3 other times I think. The 101° high was also their hottest EVER in October!
As I type this though…their down to 45° this morning…thanks to the same cold front hat has moved through our area.
Here is the 8AM surface map showing the temperatures in RED.
We're down to 60° in KC with near 70° air off towards the east of KC into central MO and near 75° air towards St Louis. Today cooler and drier air will filter in behind the front. There will be a secondary shot of cooler weather come in from the north tomorrow night…tugging down even cooler weather for Thursday before we start warming back up again over the weekend…yes more above average temperatures are likely in the KC area…especially on Sunday.
The other day…we were .9° above average for the month…now we're 3.9° above average for October. Odds are heavily ono our favor that this will go down as another warm month for us…in a warm year.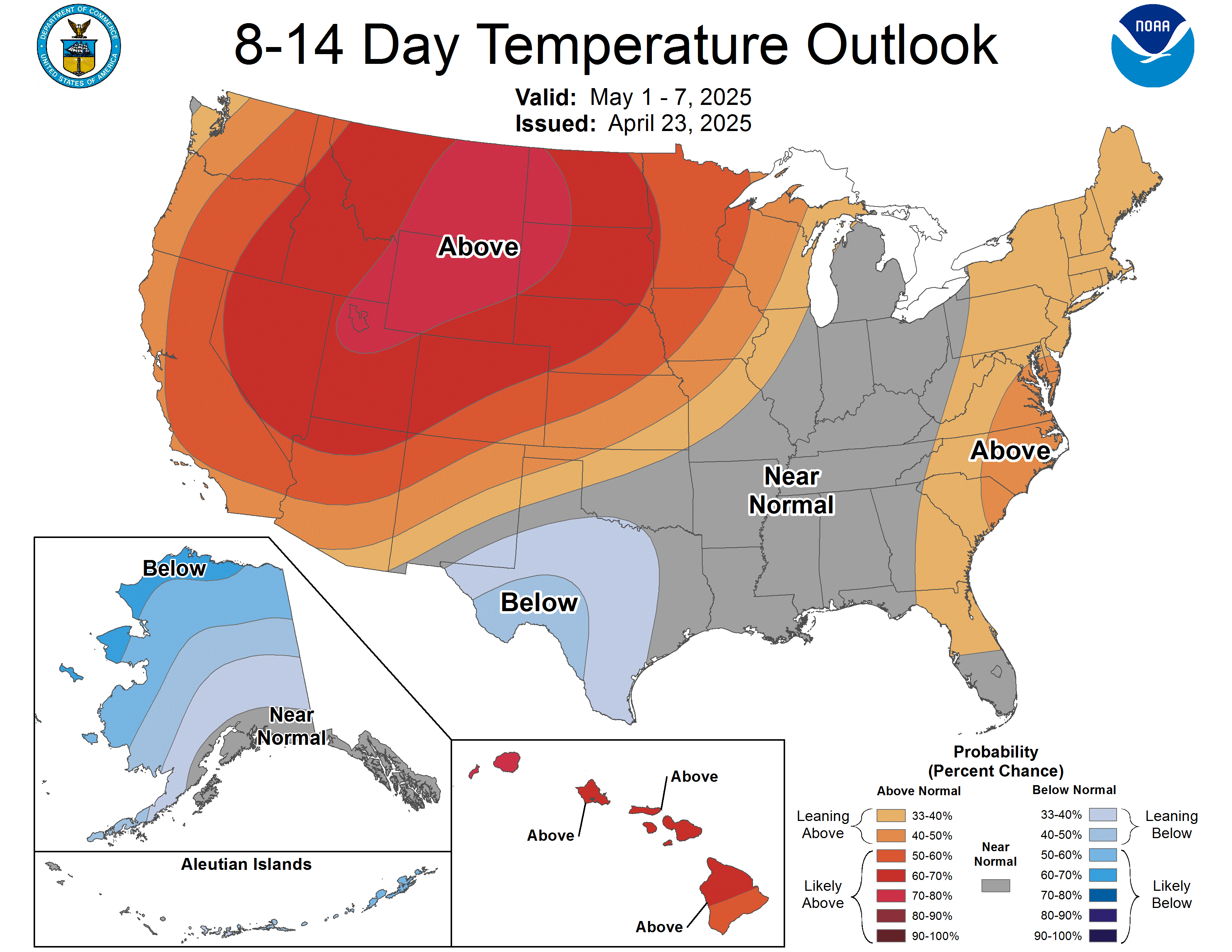 We are also starting to dry out…which isn't that unusual for October. I'm not really hopeful that we'll see much rain over the next 10 days. There may be some weird spotty showers with the front tomorrow night…but we're essentially dry for the next 7+ days or so. Overall though it does appear to be a milder than average stretch of weather into November. There will be 1-2 days cool/chilly shots but the prevailing thought on my end is milder than average.
Our feature photo comes from @Lightningdude1of a beautiful sunset from the weekend!
Joe