Joe's Weather Blog: Some frosty nights but still not lasting cold (TUE-11/8)
Good morning…aside from a few extra breaks in the clouds yesterday afternoon…the rains on Monday did about what I thought they would do. Not a lot…more of a nuisance and now they're moving towards the SE of the KC area. I'm not seeing a lot of potential for significant rains for quite some time…so "overall the dry weather will be continuing. There will be a few frosty mornings though as temperatures overall edge downwards. With that said there are still no great signs of massive amounts of cold weather in the Plains. Cooler yes…maybe chilly but nothing wintry.
Forecast:
Today: Gradual clearing and cool…but still above average with highs 60-65°
Tonight: Clear and frosty with lows in the 35-40° range. Some outlying areas may drop to near 30°
Wednesday: Mostly sunny and nice with highs around 60°
Thursday: The warmest day o the week with highs approaching 70°
Discussion:
With the 1st 7 days of the month complete…it's been a blow torch for many areas of the USA. This 1st map shows the anomalies…LOOK at all the RED showing up. This a crazy mild compared to average.
The heart of the warmest (compared to average) is across the northern Plains region.
For KC…this is the 7th warmest start to the 1st 7 days of November. Cities are setting records for their latest 1st freeze. This morning it was Minneapolis, MN.
As a matter of fact it's the warmest 1st 7 days ov November in Minneapolis, MN.
Just seems rather strange to me.
There are going to be some cooler mornings though. As the nights get longer and as areas of high pressure build into the area with lower dew points/drier air…assuming we have clear skies and a light wind regime…like I mentioned over the weekend…we will drop into the 30s in the morning hours.
Frost advisories are up for a rather large part of the viewing area for tomorrow morning…the counties shaded in blue represent those advisories.
These may be issued a few times over the next 5 days…at least into Saturday morning (which may be the chilliest morning including the potential of a light freeze for some areas).
If you're wondering where is all the abnormally cold weather…is there any? Well there is…except it's on the other side of the world…and it really has been there for awhile.
The map projection though is a bit deceiving in the above map…when we use the globe as the image…it's easier to see. What we're waiting to see is when some of the cold weather over there…sloshes back over the North Pole and starts spilling into northern Canada. Until that happens…there is just transient cool/chilly shots of air for us in the Plains.
The models have been somewhat chaotic as is typical. The EURO in particular in the longer range has been somewhat distorted. When we get into those times…meteorologists who know what they're doing…don't necessarily rely on these "operational" or "deterministic" models…they should be using the "ensemble" ideas as a guide. The ensembles model approach takes the model and runs it with different initial conditions and different equations. There are numerous ensemble members that come to an average. While this may in the longer term null out smaller features…it typically is a better approach for the larger scale stuff.
I saw this map this morning off the GFS ensembles…notice this are surface temperature anomalies…there is a cold shot for the Plains but overall…not too chilly for us. More seasonable maybe…
Notice the colder weather for the Plains eastwards on the 12-15th. We're on the edge of this for about a day to day and a half. Then we warm back up again…but towards the end I'm seeing some subtle changes in SW Canada and the western US…
So yes…there will be more seasonable days in the big picture…and remember seasonable means cooler for November (we're being spoiled at this point). There're aren't signs of any massive change though with an injection of cold and lasting Canadian air
This seems reasonable to me…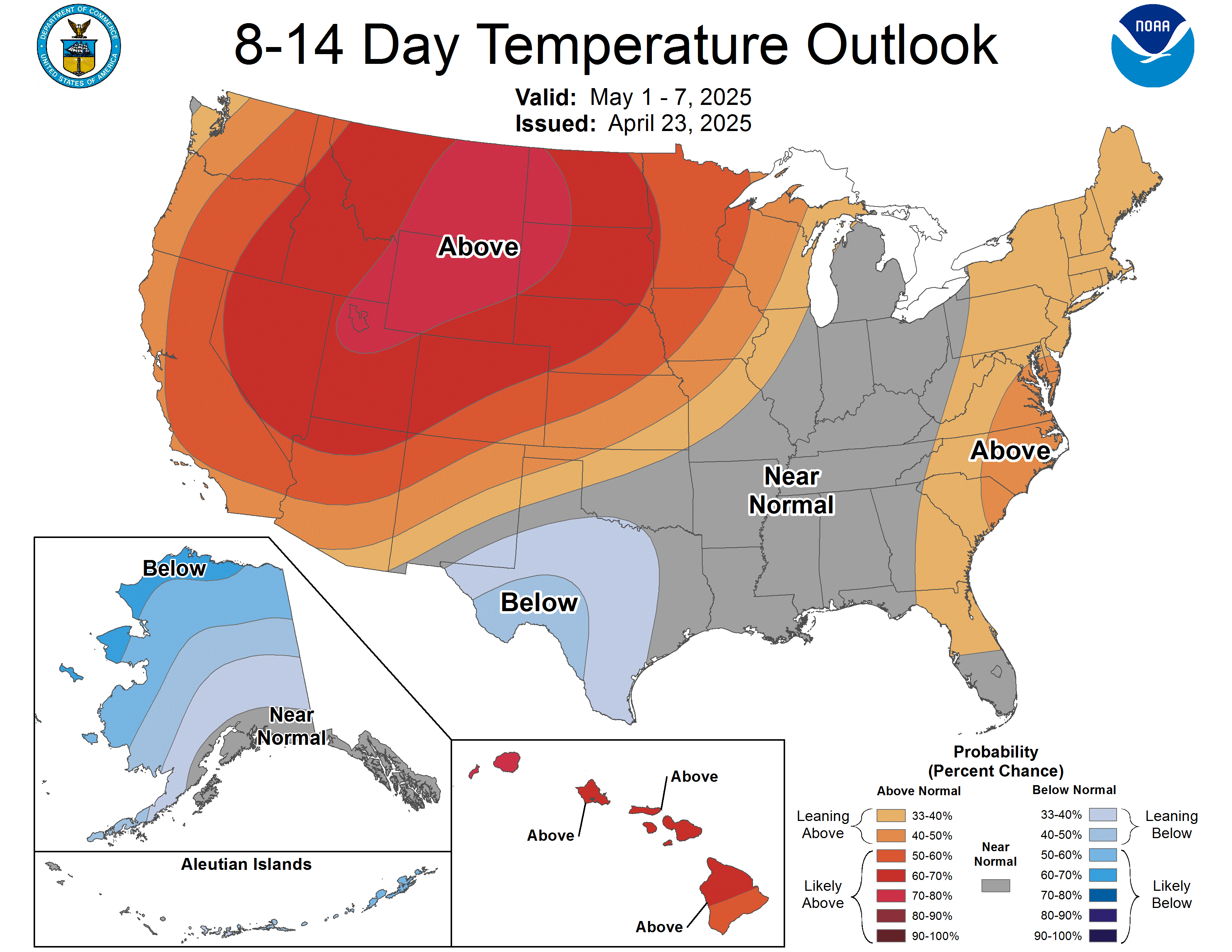 Again some cooler days but not real overly cold in the big picture.
I'd be surprised at this point if November goes down as a below average month in terms of temperatures.
Also it's a dry pattern…with no big storms over the next 10 days…maybe some cold fronts like last night/today that can give us some quick shots of rain.
Our feature photo comes from @red_vannie. If it looks like paradise…that's because it was taken in Paradise, MO along Smithville Lake!
Joe