Joe's Weather Blog: Winter forecast is Wednesday night (MON-11/21)
Just a reminder that our annual Winter Forecast is coming out on Wednesday evening starting at 5PM. We do ours a bit different than others. We all have our opinions about how things may play out…sometimes those opinions align…other times then don't necessarily. For example this year our forecasts on an individual basis vary by 10″ in terms of snow totals for KC. Now usually I'm the one who forecasts the highest snow amounts…this year that is not the case (shocking really ;) ).
Mike will be showing our individual forecasts at 5//6/9/10 and then at 10 he'll combine them all together and come up with a team average. It's just the way we do things…basically because we're a team first.
With that said…I'm fighting my forecast thoughts a bit…I typically have learned to go with my 1st instinct. What I'm concerned about personally in the 1st half or so of December. This has been talked about and written about for the last week…and in the end what happens there may make or break my snow forecast…hard to imagine that it can fall apart before Christmas one way or the other.
Forecast:
Today: Increasing high clouds this morning and filtered sunshine this afternoon. Highs today 50-55°.
Tonight: High clouds and not as chilly with lows closer to 40°
Tuesday: Off and on showers. Highs may really struggle because the warmer air will be west of the State Line for most of the day…not arriving till near or after sunset. So it's possible that the temperatures may be more steady or even rise a few degrees after sunset Tuesday. Highs in the 40s to near 50°. I'm not expecting a lot of rain from this…but again am hopeful that 1/10-1/2″ can be attained for most areas. Should there be some areas of convection…then some areas could see over 1/2″.  It will be breezy Tuesday as SE winds increase to 10-25 MPH
Wednesday: AM clouds give way to clearing. Chilly overall with highs in the 45-50° range.
Discussion:
I've picked up a November cold. Voice is somewhat iffy but overall I don't feel terrible. Problem is that I have a lot of outdoor stuff I want to get done…including mowing and getting some Christmas lights out there today. I try to get the lights out (but not lit) while I can still feel my fingers :).
This blog will just update the next couple of days. High clouds are streaming through the Plains states as I type this and are arriving in our skies. There is a swath of subtropical moisture coming up into the region. You can see it rather clearly ont he satellite pictures.
Also notice what's happening near and SW of the Las Vegas, NV area. There is a "twist"in the water vapor in the atmosphere. That twist is a disturbance that will be our weather maker on Tuesday.
That twist is denoted using the analysis from NEXLAB from 8AM this morning
By tomorrow morning that "twist" will be moving through the Plains. It will allow the air to rise creating areas of rain around the region as the day evolves and the rising air motion spreads eastwards. Here is the map for 6AM Tuesday morning…the level we're looking at is around the 18,000′ level. See that "U" shape? That's the disturbance. Also note the additional piece of energy dropping through eastern UT and NE AZ.
I expect showers to develop tomorrow AM and sweep through the area. I don't think it will rain all day though because that 1st wave shuffles to the NW of here towards early afternoon…there could be a lull for a bit…then additional showers and maybe a few rumbles should develop off towards the west and SW of the area…and fly through the region overnight Tuesday into Wednesday AM.
By midday Wednesday the air will be sinking again and we should start to clear the skies out. NW winds though will usher in seasonably cold weather for Wednesday. There could be some trailing light rain or sprinkles AM Wednesday.
Another seemingly benign wave should pass in the flow towards the north of the area on Thursday night it appears. Maybe some clouds could get generated locally later Thursday but overall a good Thanksgiving is expected.
There may be another storm later in the weekend moving through the Plains states…
For those travelling on Wednesday…here is the national travel forecast.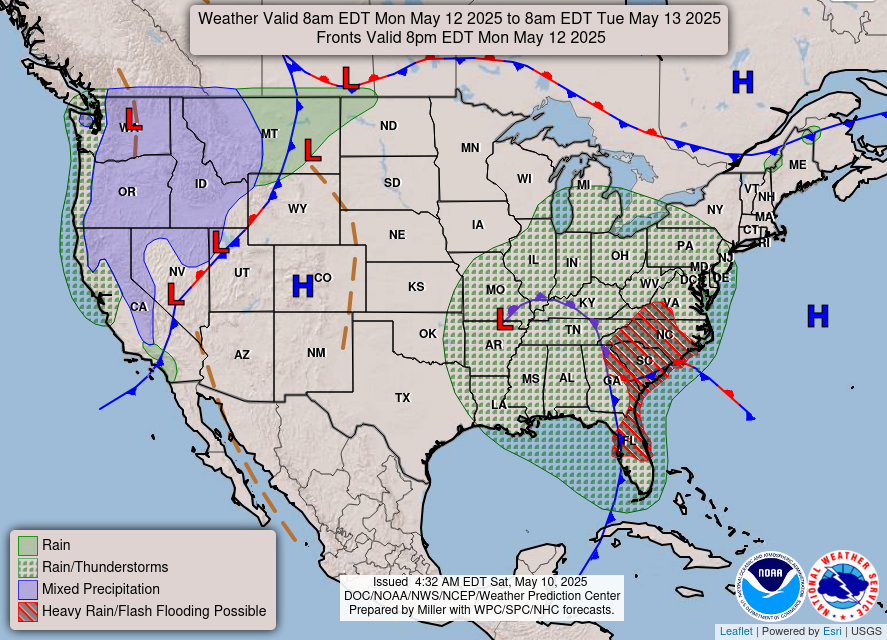 Then Thanksgiving looks pretty good nationwide from a temperature standpoint.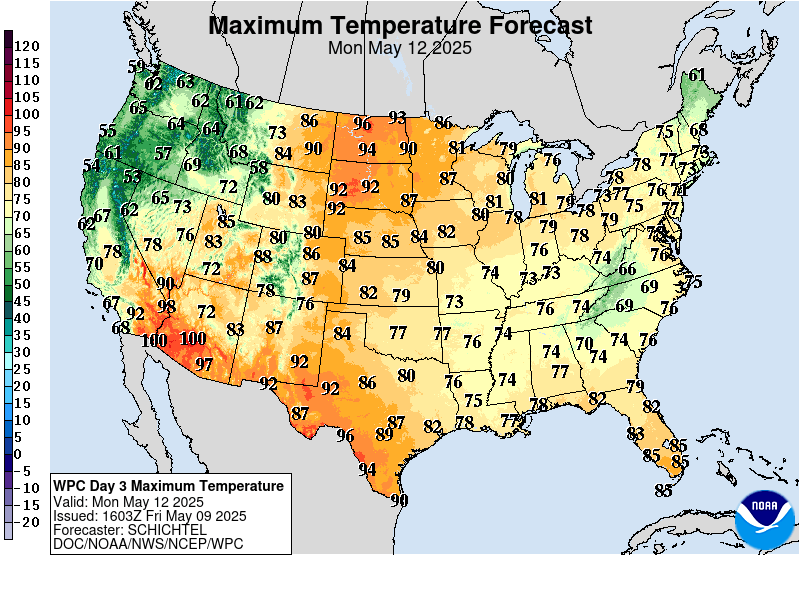 It will be so much better than last year at Thanksgiving locally. Remember how bad that was?
That's it for today. Our feature photo comes from Krissy Brown!
Joe