Joe's Weather Blog: Winter Forecast is Wednesday night! (TUE-11/21)
Good morning…lots of clouds in the region to start our day today…and after a fiery sunrise, it will be gray for awhile. Temperatures today won't be as warm as yesterday (62°) but it won't be terrible. A cold front has come through the area so cooler air is flowing southwards now. There could be a few sprinkles somewhere, but no real beneficial moisture is expected for days to come…and this November will in all likelihood be one of our drier Novembers.
---
---
Forecast:
Today: Lots of morning clouds then becoming mostly sunny. Highs should be around 50° close to lunch with a bit of a dropoff in the afternoon. I'm going to be helping light up Gladstone this evening and will be dressed pretty warmly I think…as temperatures will be dropping into the 40s fast later today. NW winds 15-25 mph adding to the chill.
Tonight: Clearing and cold(!) with lows dropping to near 20° with teens in some outlying areas.
Wednesday: Mostly sunny and chilly with highs in the 40s
Thursday: Nice with highs well into the 50s
Friday: Great (but windy!) with highs surging to near 70°. record is 73°.
---
---
Discussion:
Not exactly the prettiest of days today…and it won't be as warm thanks to a cold front coming through as I type this early Tuesday morning. There are a lot of clouds between 8-15,000 feet moving through the region. As we get brighter today…the visible satellite picture will show this nicely…
The latest map this morning shows the wind shift, associated with the cold front moving towards the I-44 corridor. In the map below are the current temperatures (this map should auto-update all day). The temperatures are in RED.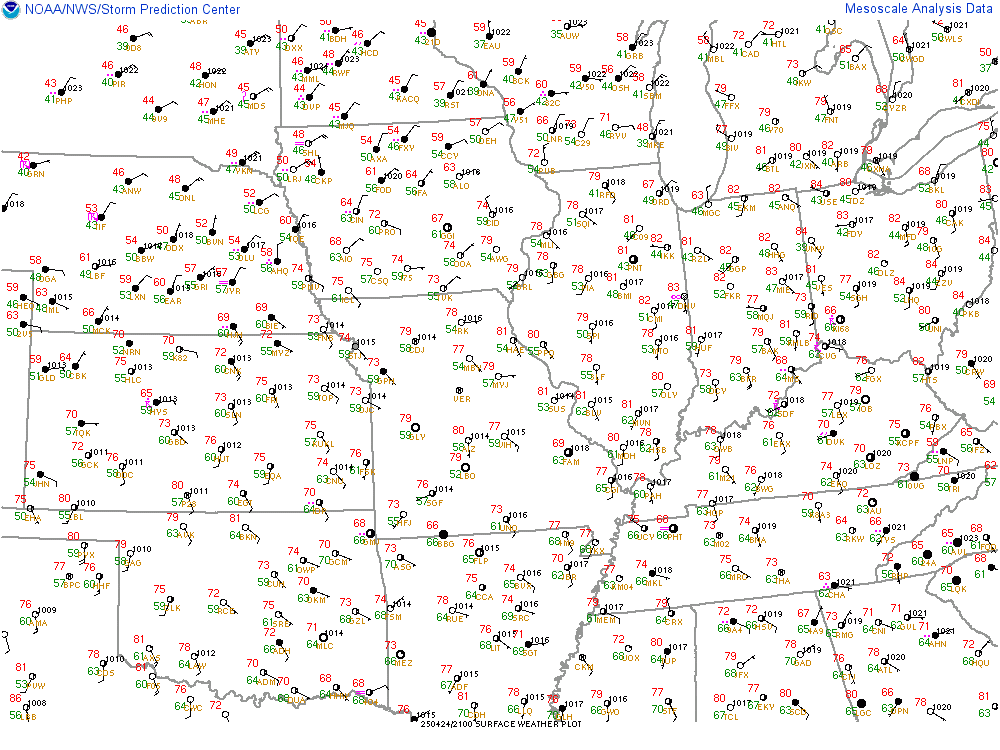 The colder air this morning was still up towards the northern US but will be dropping southwards today. The air tomorrow morning, that will be on top of the KC area, is up in South Dakota right now. Their temperatures this morning were in the 15-20° range…that equates to a cold start for us on Wednesday.
As far as tomorrow goes…no travel issues are expected for most of the country.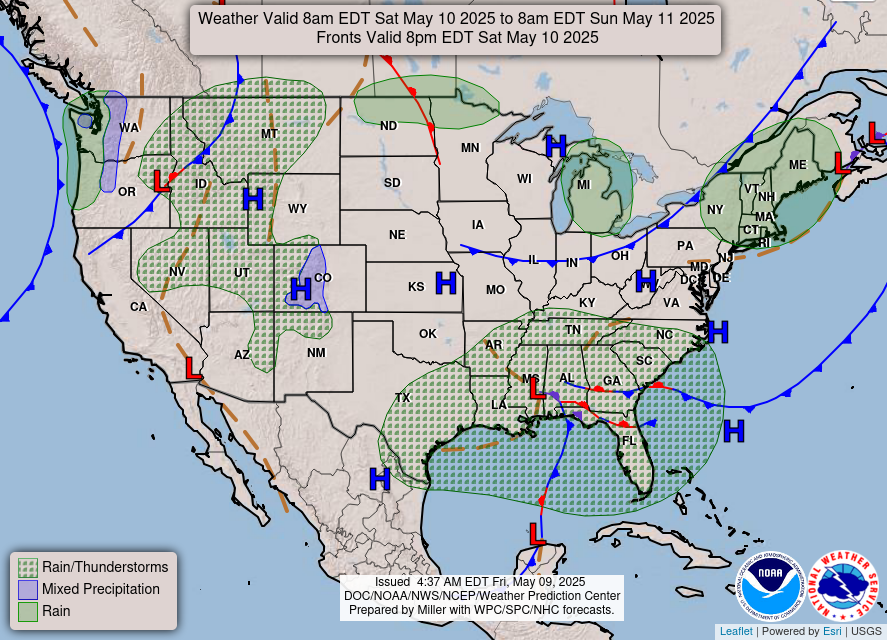 and even the day after…looks good too!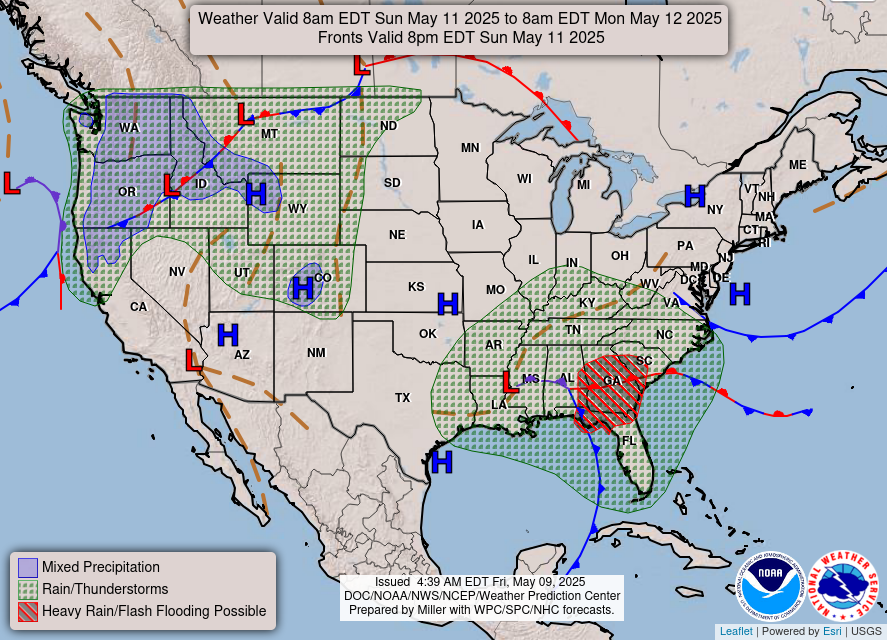 FL and the PAC NW will be the areas that may have some issues weatherwise.
For us in the KC area…last night I noticed that the GFS model gave us this much moisture in the next 14(!) days…through the 4th of December
That's not a good look for rain or snow for that matter.
This won't be the driest November (starting to feel that way though) but it will be one of the drier Novembers…
2007 was a dry one too and we still ended up with around 24″ of snow…
As a matter of fact when looking at the space of time between 10/1 and 11/30…and for whatever reason trying to carry that over into the winter snow season…which is fun to think about but in reality worthless to use as a winter snow forecasting tool the results are all over the place. Here are the top 20 driest spans…
Let's look at the 20 driest October 1>November 30ths in KC weather history going back to the 1880s…and then look at what happened that winter…
Using our current 18.1″ snow average for a :snow" season (OCT-APR)…there were 10 above average and 10 below average. Not surprisingly no correlation. Heck I'm guessing back in 2012 a lot of folks were saying there would be no winter at all…we we had more than 30″ of snow. So whatever…
This leads me into our Winter Weather Predictions that will be coming out Wednesday night at 9/10 on FOX 4 News. As I do every year, since you folks are kind enough to read the weather blog…I'll post that forecast earlier in the day as a thank you for reading…so watch for that before noon on Wednesday.
For the time being at least…I'm not seeing anything too exciting to follow for awhile from a snow standpoint. It's a vague concern heading into early December because of the forecast flow to start the month off at least. The lack of "real" storms in the central Plains at least continues.
At least through the end of the month…this is NOT the most exciting total snow forecast off the EURO ensembles that I've seen heading into December at least.
Even for the northern Plains…not so great really.
Our feature photo comes from Rodney Chai, who is a meteorology grad student out at KU…he was in the Baker Wetlands when he shot this yesterday…stunning sunset.
Joe