Joe's Weather Blog: Colder air with flash freeze moving in this morning-AM Edition (THU-1/11)
Good morning…the temperatures are in the process of tanking as I type this from the NW to the SE. The rain is transitioning to a wintry mix of some sleet and snow. Those amounts will not really be important though in the end. The rain this morning has amounted to about 1/4″ in spots…but it's still an impressive weather day to watch things play out. Be aware that the roads couldn't get treatment on them due to the rain…now it's a matter of playing catch up as the rain becomes a bit more intermittent and the colder air moves into the region. The roads won't immediately freeze up in KC…but be alert to changing conditions from here on out
---
---
Forecast:
Today: Falling temperatures with the wintry mix ending as some flakes. Temperatures this afternoon will be around 15° and wind chills will be near 0°
Tonight: Cold with clearing skies. Lows in the single digits
Friday: Mostly sunny and cold with highs in the 20s
Saturday: Turning colder again with highs around 20° under mostly cloudy skies. There may be a few flurries too.
Sunday: Some light snow is possible with highs around 30°
---
---
Discussion:
The well advertised change in the weather is moving through the region as I type this…
Here was the weather map at 3AM this morning…the temperatures are in RED…
Now look at the map this morning at 7AM…
You can see the drop off as well up at KCI…
It's been an impressive drop-off though…
As the cold air undercuts the moisture…the rain is changing from liquid to solid…it's then comes down as  sleet or ice pellets…then the farther back into the cold air you go, from the ground upwards, then you start getting snow.
It won't last for too long though…as radar this AM shows things starting to dry out as the colder and drier air cuts off the best falling moisture.
There have already been a few inches of snow across parts of north central KS
and a decent accumulation is expected through SE NE into parts of IA and then NNEwards. The latest advisories have that covered well.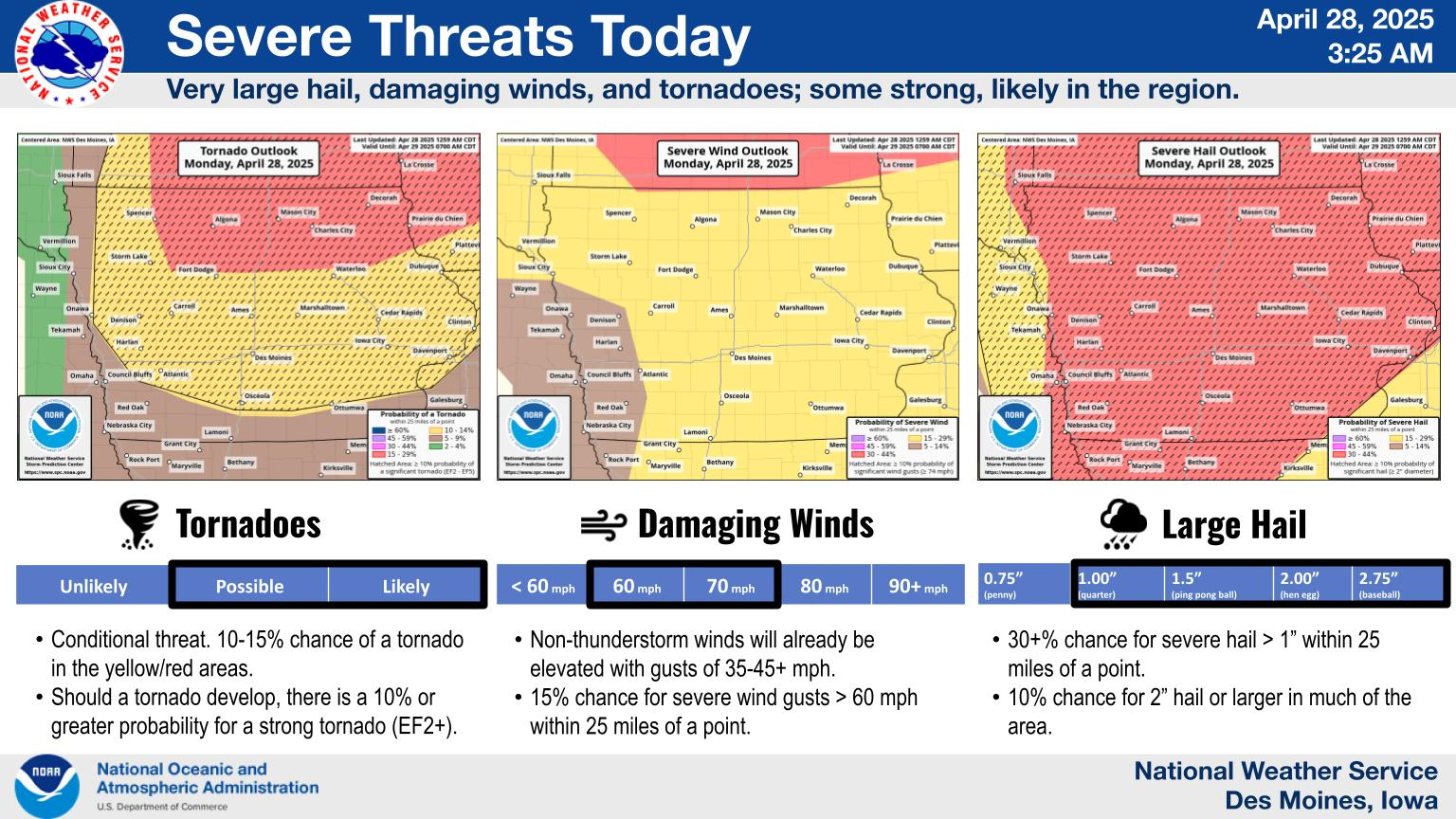 So the gang will cover this as the morning moves along on FOX 4 News
So lets move on…
I'll be curious where we end up on the moisture accumulation…because while we're getting nickle and dimed by these systems…we're still waiting for some bigger soakers.
So far…through 8AM this morning…KCI has had less than .15″ of moisture. That's 15/100″.
It's been quite some time since we've had over 1/4″ of moisture in one day…going back to October 22nd…some 82 days ago. So the streak of <1/4″ started on 10/23…assuming today is another day we tack on to this…that will make 81 straight days of this.
Through yesterday this is where we ranked…
So let's add another (maybe) for today…and then we'll add a few more after today.
The last time we had more than 1/2″ in one day was actually on the 21st of OCT…that also is when we had more than 1″ of moisture in one calendar day and that system on 10/21-22 was the last decent rain for the region…some 3″ almost spread out over 2 days. Notice though this dry stretch we're in now isn't even in the top 30 for consecutive days without moisture totals (in one day) of 1/2″
and if you want to get even farther into the weeds…how about streaks of dry weather of between precip totals of at least 1″.
There are still no big storms on the way to change these values all that much.
I'll get a blog update out this afternoon sometime…the bottom line is that we have more cold weather to deal with with sub-zero cold certainly on the table for TUE and perhaps WED AM in the KC area.
The People of Cowtown have our featured photo covered for you.
Joe