Joe's Weather Blog: Cleaning off the desk (THU-1/25)
Every so often as I see things pop up in my twitter feed that I find interesting…I save them to use for the blog. My hope is to use them in that day's blog or the next day. Well usually the weather changes what I was going to write about that particular day and instead all these little ditties end up collecting dust. So for long time readers of the blog…every so often I like to "clean off my desk" and just get it all out there. There isn't necessarily a cohesiveness to all this but at least my "desk" will be a bit emptier when I'm done with it.
The other reason why I do this, is that usually there isn't a lot of interesting weather to talk about in the short term…and there really isn't aside from the wind…milder temperatures, cooler Sunday and then a nice warm-up again early next week. Let's still keep an eye on the 2/1 time period for what it's worth (probably not a lot though).
---
---
Forecast:
Today: Sunny and windy with highs around 60°. Some may do better than that. Winds will gust to 30+ MPH. Be alert for the risk of grass fires today with the dry vegetation and gusty winds!
Tonight: Breezy and mild with lows in the 40s
Friday: Windy and mild with some more clouds…highs should again be well into the 50s.
Saturday: Mostly sunny and nice with highs in the 50s
Sunday: More seasonable with highs closer to about 40° and more clouds too.
---
---
Discussion:
Hey…give me a follow on Instagram if you feel like it…joelauriafox4 on Instagram.
So let's start the randomness of this…
December average temperatures were .6° above average
January temperatures so far are 3.6° below average…that will be whittled too over the next week. We may end up below average…but not by much.
This is our 35th coldest winter (12/1-1/24) so far.
Precip wise…
December we only had .19″ which was 1.34″ below average
January (so far) we're up to 1.13″ which is (.35″ above average so far)
It's clear the month of February will make or break a variety of winter forecasts. IF temperatures are somewhat above average…the winter overall may end up near to above average. If it's a colder month overall…the winter will be colder than average in the end.
Precip wise…all it will take is one substantial storm (rain or snow) considering our monthly average for precip is around 1.5″…one or two decent storms can easilty push our winter totals above average…although many may perceive this as a dry winter in the end though. Let's see how February goes before we determine how winter has been from a temperature and precip standpoint.
Not surprisingly the "official" forecasts offer little help from the Climate Prediction Center.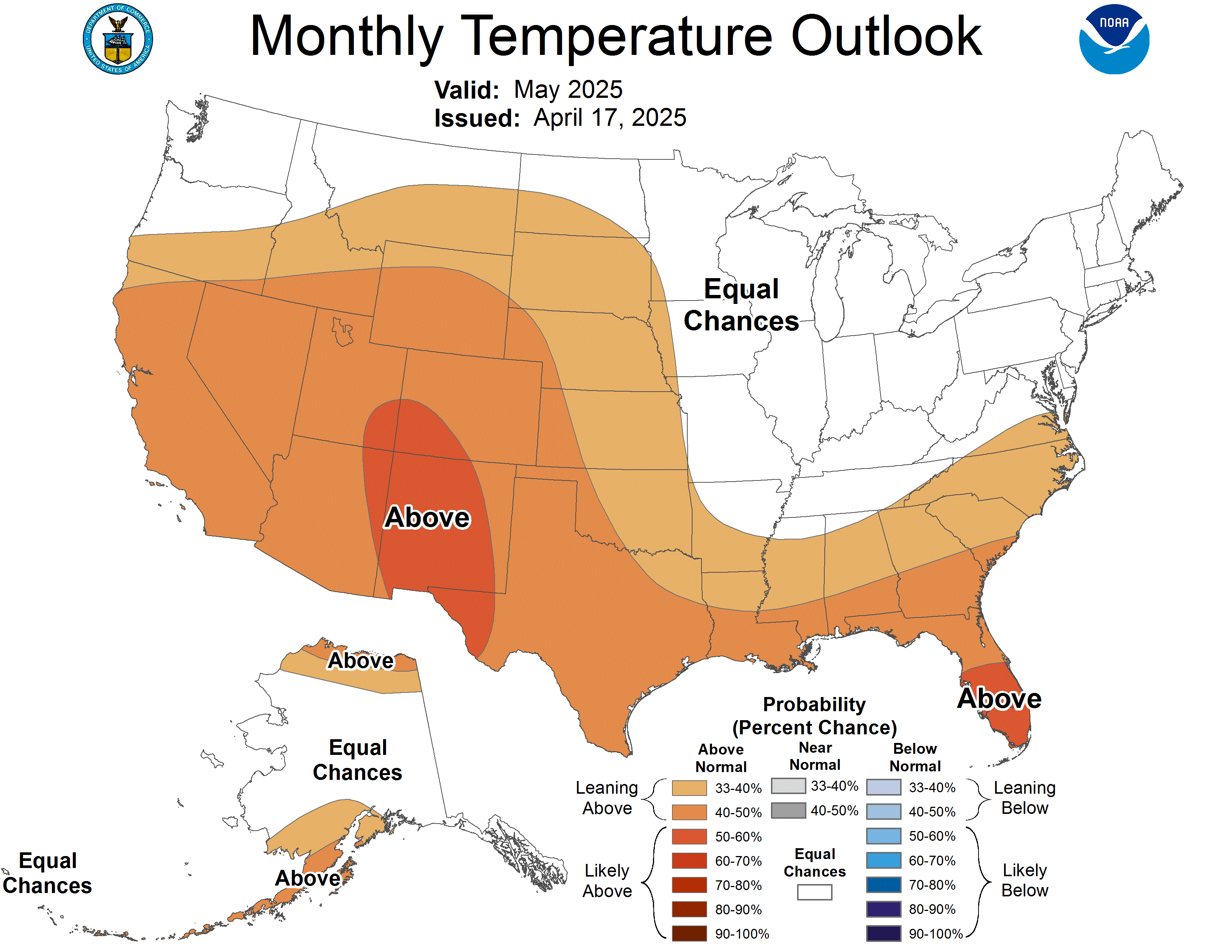 Rain/snow…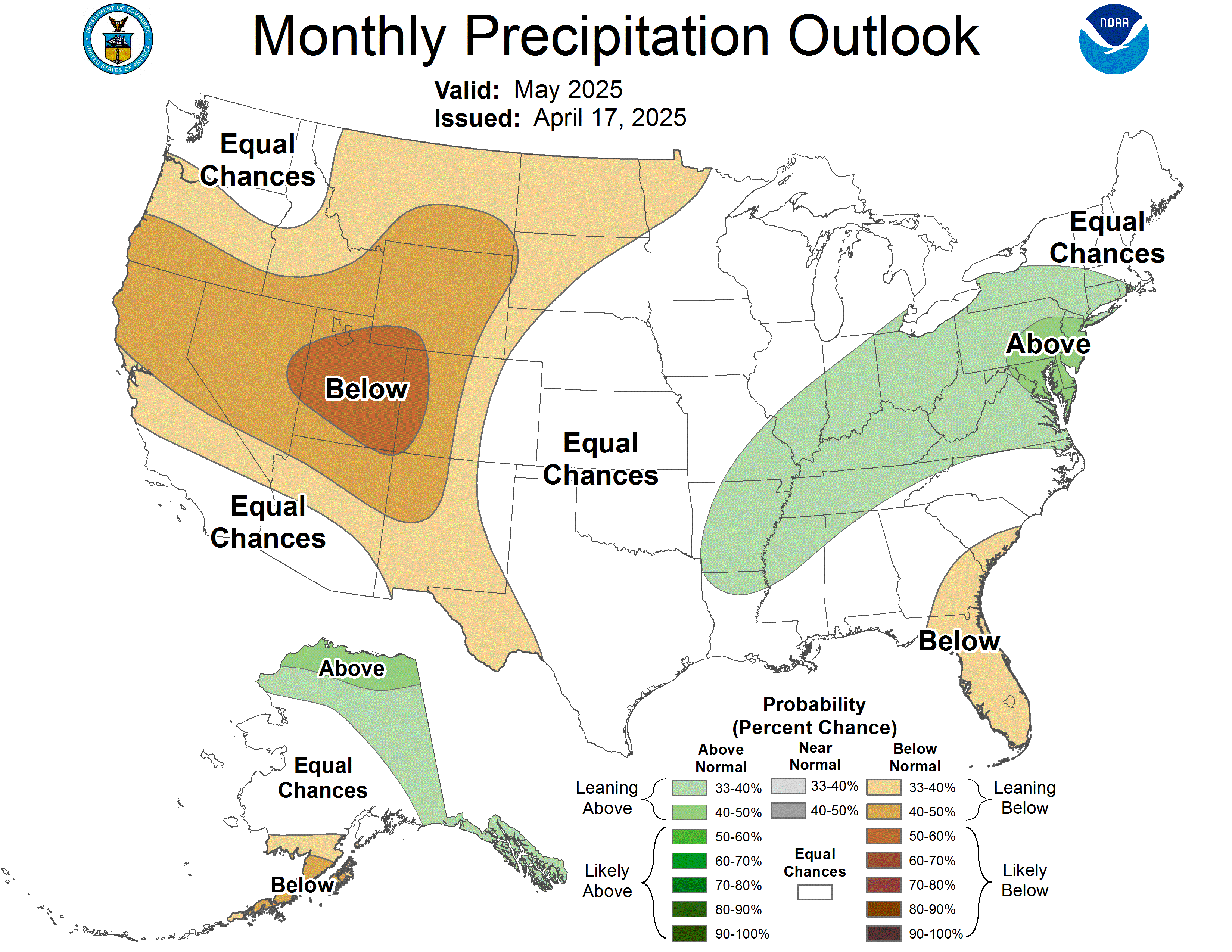 EC by the way represents "equal chances" of either above or below average precip or temperatures…in other words a major collective ¯\_(ツ)_/¯
Not really helpful for our area.
I do think that we may be colder than average over the 1st half of the month…not sure what happens on the back half though.
For snow lovers…there are some hopeful signs…especially after the 5th-7th of the month. We'll see and we've been down this road (somewhat) before but at least to me the road does appear a bit different this time.
Now its time to clean off the desk.
Remember how wet and snowy the western US was last season. All sorts of records breaking precip events. Tremendous mountain snows…well this season is not following suit and in some cases some of the mountains out west in CA have even less snow than the drought years, especially the season from 2 years ago…which was very little.
In the tweets above…the RED regions are the ones really lacking. The GREENS are the regions that are doing average to good.
Remember Harvey in Texas…all that rain…well now they've really dried out…and drought is becoming more and more of an issue.
This tweet is from a couple of days ago…and the streak continues.
Amarillo is crazy dry…tack on another day to this…their last real measurable rain, and it was .01″ was back on 10/13!
Again a study of contrasts…back to Harvey…so much water in the Houston area…it actually sunk the land.
On the subject of disasters…this seems about right
2017 was a very expensive year for weather-related disasters. Almost 350 BILLION dollars worth
Speaking of 2017..want to look at all the different severe weather warnings issued. You can tell we had our moments in KC
The NE part of the country is thawing out somewhat now…but like us it was very cold for awhile there. That cold, combined by the rivers that are common led to many ice jams. Worse this year than in the past because of the length of the colder temperatures
Snow lovers this year have been overjoyed in parts of the country where they never have any luck, meanwhile in other parts of the country…not so much. This next tidbit is a few days old…but gets the point across for the southern US at least.
The hurricane season was active and devastating. Final reports of some of the more noteworthy storms are being compiled now…here is some data regarding Irma
and while 2017 had a lot of tornadoes (by numbers near 1400 so far) thankfully for whatever reason…the last 6 months or so have had no deaths from tornadoes…and this continues I believe. This tweet is about a week old now so we're up to 253 or so and still going.
Soon severe weather season will be coming…and the NWS in Pleasant Hill and Topeka will be going around the region and conducting free severe weather training classes. We'll be promoting these on the air but IF you want to get a head start and plan things…they start on Monday in JOCO, KS
KC region severe weather talks by the NWS in Pleasant Hill
Eastern KS Spotter Talks from the NWS in Topeka
OK that will do it for today…a little bit of everything and now my desk is a lot cleaner than it was an hour+ ago.
Look at this stunning shot from ‎Mark McDaniel at Wyandotte County Lake
Joe