Joe's Weather Blog: East/west coast getting slammed…we're OK for now (WED-3/21)
Good morning…another big snowstorm is unfolding in the NE part of the country, especially affecting the NY/NJ to southern New England region…meanwhile out west another hefty rain and snow maker is hitting the west coast, especially CA. I dumped over 1.8″ of rain from my gauge yesterday morning, the result of the big rains on Monday morning…and the southern part of the country dealt with severe storms…with more nasty weather coming down south over the next 10 days. Lot's going on…but quietly, at least for now, here in KC things are OK for now.
---
---
Forecast:
Today: Clouds will be a problem for many areas on the MO side for awhile but overall mostly sunny and cooler than average with highs in the 50°-55° range.
Tonight: Partly cloudy and cool with lows in the 30s
Thursday: Milder day with highs well into the 60s
Friday: Mostly cloudy with highs in the 60s…there may be some showers Friday night into Saturday morning
---
---
Discussion:
There will be several opportunities for us to get some rain, although nothing really looks too heavy right now…there may be a system later Monday into Tuesday that could be somewhat heavier. At this point we're looking at all rain as the snow window is almost shut now…another disappointing season of no snow in the KC area. This will likely be the 3rd straight winter of less than 10″ of snow locally…that hasn't happened before in KC weather record history going back to the 1880s. Elsewhere this is the way the snow has stacked up, via IA State.
We're had 5.8″ of snow in KC…at KCI…and many areas may not have had that much, although far N MO did get more snow than us in KC. The I-70 corridor from Indianapolis>central KS didn't get much at all this season. Atlanta, GA has had more snow than Columbia, MO, Wichita and Dodge City.
I guess we'll try again next year.
Meanwhile after a sluggish couple of months of not a lot of snow in the NE part of the country…March has been incredible for snow there. Today another developing nor'easter will bring heavy snows to many of the bigger NE cities close to the coast. From NYC to Boston…odds favor at least 6″ of snow.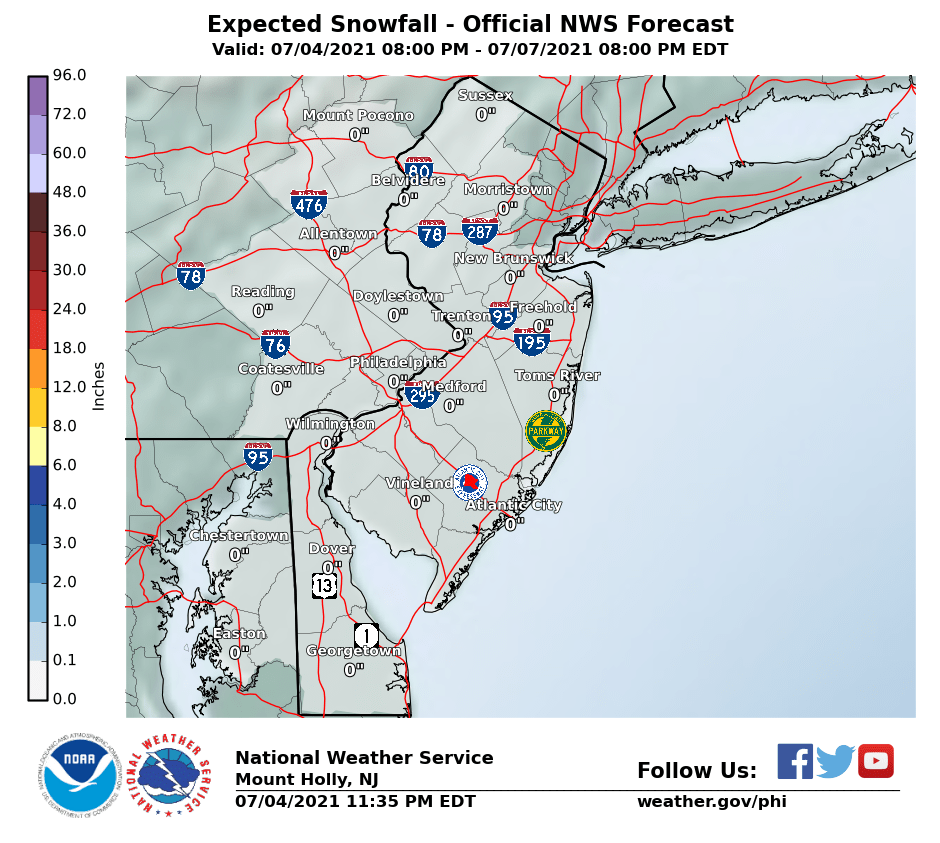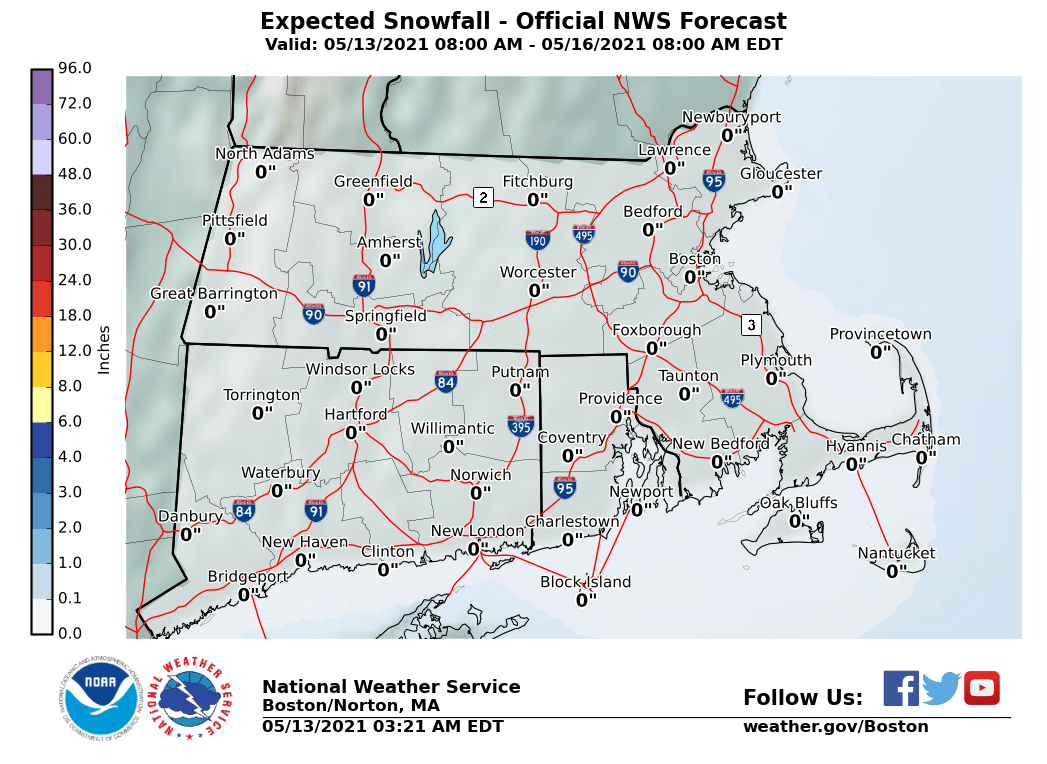 For the NYC area…this may be the heaviest snow for so late in the month of March. Their seasonal total is up to 27″ of snow…several inches above average although they haven't had as much snow this month…about 3″ so far, as other areas around the NYC region. For example Islip, in central Long Island has had over 13″ of snow.
Let's see how this evolves today…I'm wondering if temperatures may be a touch too warm to create those amounts that they're forecasting, for NYC proper.
Here are the snowfall records for the eastern US…
Meanwhile on the west coast…
Farther south the concern is the rain on top of the burned areas from the wildfires earlier in the season…and last year.
This system is potent with a large ribbon of moisture in the upper levels of the atmosphere streaming onshore. This moisture is then lifted up over the mountain slopes creating heavy rain and in some places feet of snow.
This afternoon that atmospheric river is pointed at the Channel Islands/Santa Barbara areas NW of LA. Tomorrow it will slowly shift more south towards San Diego.
Total moisture forecast through Friday afternoon…note the 8″+ totals NW of Los Angeles.
The southern part of the country dealt with really large hail (for that part of the country) and tornadoes a couple of nights ago. Large hail + a car dealership is never a good combination…
There was a rather strong tornado in the Atlanta area…
and the most noteworthy tornado was up in northern AL…towards Jacksonville State. This tornado was rated as an EF3 tornado with estimated winds of around 140 MPH.
What's noteworthy about that is that this was the 1st EF3 tornado in a long(!) time for the US…going back more than 300 days! As a matter of fact the time between EF3+ tornadoes was a record…and the 2nd longest streak wasn't even close.
Our feature photo comes from Allen Hickman. He attended one of my "tour of Missouri" appearances that I'm doing this month. He lives near Spickard, MO…he showed my this when I was in Trenton a couple of weeks ago.
Joe