Joe's Weather Blog: Gordon goes south…Florence goes west + KC rain update (THU-9/6)
---
Pretty dark and somewhat dismal day out there with some scattered showers reforming this afternoon. Temperatures have actually hit 80° on the southside and that has made the atmosphere rather unstable for parts of the area. This should help create additional small showers/downpours in parts of the area this afternoon. After tomorrow though the rain situation will improve and drier weather will move back into the region. Once we do dry out…it may stay dry for most of next week.
---
---
Forecast:
Tonight: Scattered showers with lows close to 70°
Friday: Clouds/showers/some thunder and some locally heavy downpours possible especially during the 1st part of the day. Highs struggle in the 70s
Saturday: Some drizzle/mist possible in the AM then gray in the afternoon with highs near 70°
Sunday: Some clearing but remaining cool with highs in the 70s
---
---
Discussion:
Well the satellite picture this afternoon sort of tells the story. You can see the remnants of Gordon in central AR and a lot of moisture from a variety of sources in the Plains
There have been some breaks in the clouds south of the Downtown area…some thin spots that then start filling back in. These breaks have allowed parts of the area to warm into the upper 70s to lower 80s. This has helped create more instability on the southside of the Metro this afternoon. So that's why I'm suspicious about some new development through 6PM or so. Here is local radar for some help.
When we broaden things out…you can still see a clear circulation towards AR…that is what's left of Gordon.
On the visible satellite…it's still very identifiable.
Now the issue is where exactly does it go…and data today shows it not moving much before it's forecast to get picked up and shunted towards SE MO tomorrow into Saturday morning.
What is going to capture Gordon? There is a weak dip in the jet stream that is moving into the western Plains. That should be enough to kick the remnants along their merry little way.
As a result of this the last good chance of rain of importance will be on Friday…anything Saturday locally looks to be minor and then we're drier on Sunday. IF by chance Gordon isn't captured by this dip into the Plains tomorrow…then Saturday gets a lot worse.
I'm not really sure it's going to rain much, or at all next week in the KC area.
Why? We" let's tie two things together…our soon to be drying trend and the future of Florence out in the Atlantic Ocean.
Florence was, at one point, a category 4 hurricane with winds near 130 MPH…however it's been encountering stronger winds aloft that have been "shearing" off the tops of the convection and disrupting the hurricane "engine". When that happens, typically hurricanes weaken…and that has been the cast today.
Winds early this afternoon are down to 105 MPH.
Notice how it's tough to make out any eye features of the hurricane this afternoon.
Notice how it looked yesterday though…much better then than now.
Florence may indeed keep weakening…but in time it will come out of this unfavorable area and again have the capability to strengthen again. The question is what shape will it be in when that opportunity arises. This is important because of what's expected to happen north of where Florence is moving. Take a look at the forecast situation up at about 18,000 feet for next Tuesday.
IF that blocking high to it's north is as strong as it's forecast to be…it's going to be VERY tough for Florence to escape out to sea harmlessly. That is an issue for the eastern part of the country, especially from the Carolina's up the coastline. The other thing is the outflow from Florence will tend to strengthen that block as heat is released from the hurricane into the atmosphere further enabling more of a westwards or WNWwards movement. That's trouble.
Possible direct impacts to the East Coast are about a week away. A lot of time to track this obviously…but BIG blocking highs are a concern. to tie this back home..a piece of this blocking high will actually be developing in the upper Midwest…hence the drier and warming forecast as the week moves along next week and why this forecast into the late part of September looks like it holds weight in my opinion.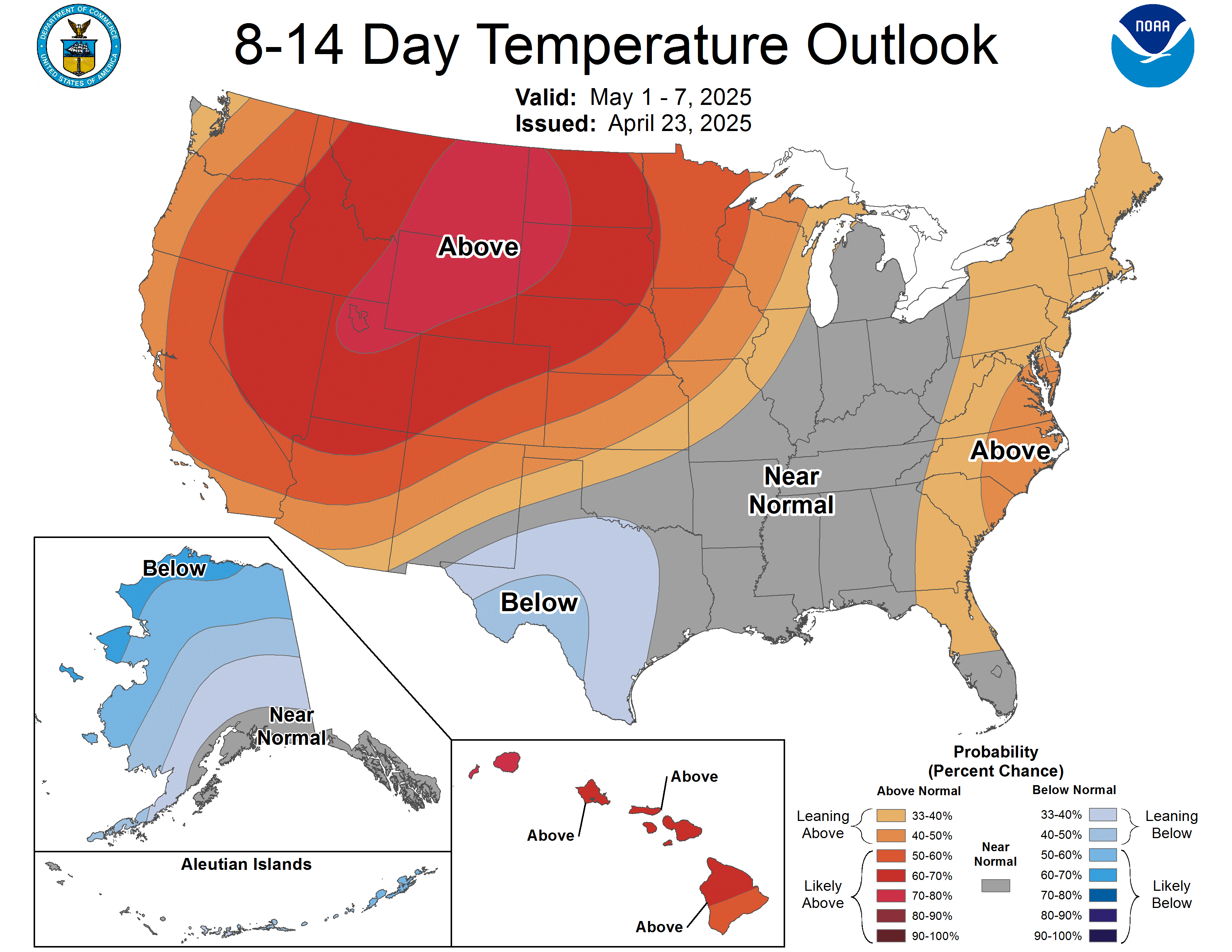 So in a weird way the two are somewhat connected…
Oh and the same time this is happening back east…another threat may present itself to Hawaii as well…although the model data does show some room for a farther north solution than what is being progged.
So a lot is happening out there!
There is more potential out there..
Our feature photo comes from Daphne Burns…shot yesterday…another great cloud watching afternoon.
Joe