Joe's Weather Blog: What's going on in Alaska? (TUE-10/23)
Good morning…another great day (although not as mild as yesterday) on tap for the KC region today with a ton of sunshine…we'll see some minor changes over the next 2-3 days but after getting a foot of rain (or more) all of a sudden we've pretty much dried out again and there aren't many hopes for anything over 1/2″ for at least another week (or longer). The grass is drying out again and with the combination of full sunshine…wind…and dry air…the top part of the top soil is losing moisture rapidly. So you may have to start dragging the sprinklers around soon IF you've put down some new grass seed or sod recently.
---
---
Forecast:
Today: Sunny and pleasant with highs in the 60s
Tonight: Fair skies and colder with lows in the 30s
Wednesday: Increasing clouds and cool with highs near 60°
Thursday: Some PM showers possible…not much though with highs in the 50s
---
---
Discussion:
Thought I'd start today with a look at what was another category 5 hurricane a couple of days ago…in the eastern Pacific…named Willa. It is decreasing in wind strength slowly.
It will make landfall sometime today and quickly weaken but bring some very heavy rains to Mexico, especially into the mountainous areas.
Willa though also underwent this rapid intensification (RI) a couple of days ago…it was another impressive intensification that happened very quickly.
Fewer than 25 hurricanes in the eastern Pacific had strengthened so much so quickly in modern history…since the 60s.
Some of that moisture will move into the US over the next few days and create a large area of rain in Texas. Some areas there need it…other parts of Texas have had a ton of rain lately.
Willa though also underwent this rapid intensification (RI) a couple of days ago…it was another impressive intensification that happened very quickly.
Notice the TX Hill Country…they been hit hard with flooding rains.
But for a state that typically is fighting drought conditions…
Ummm this is pretty darn good!
Over the next 2 days…more rain is coming to many areas of the state.
Now to the title of the blog…
Strange things have been happening in Alaska over the past many years…the weather clearly has been "different" there for awhile now and that remains the case. This month has been a strange one as well.
In Anchorage, AK the coldest temperature this fall (so far) has been 36°…in KC we've been down to 26°. That's the average low in Anchorage today.
Notice how this year…the highs in Anchorage are more often than not closer to the record highs than ever getting near the record lows.
The same (perhaps more so) in Barrow, AK…this is WAY up north along the northern coastline of AK
Farther inland it sure seems as if Fairbanks has been having a lot more days above average temperatures than below.
This warmth extends up north of AK as well…and that warmth helps reduce the sea ice concentration in the Arctic region…this has been an ongoing issue now for quite a few years. Look for the orange line in the next graph. It's down to near 2012 record low levels.
What does this look like in general?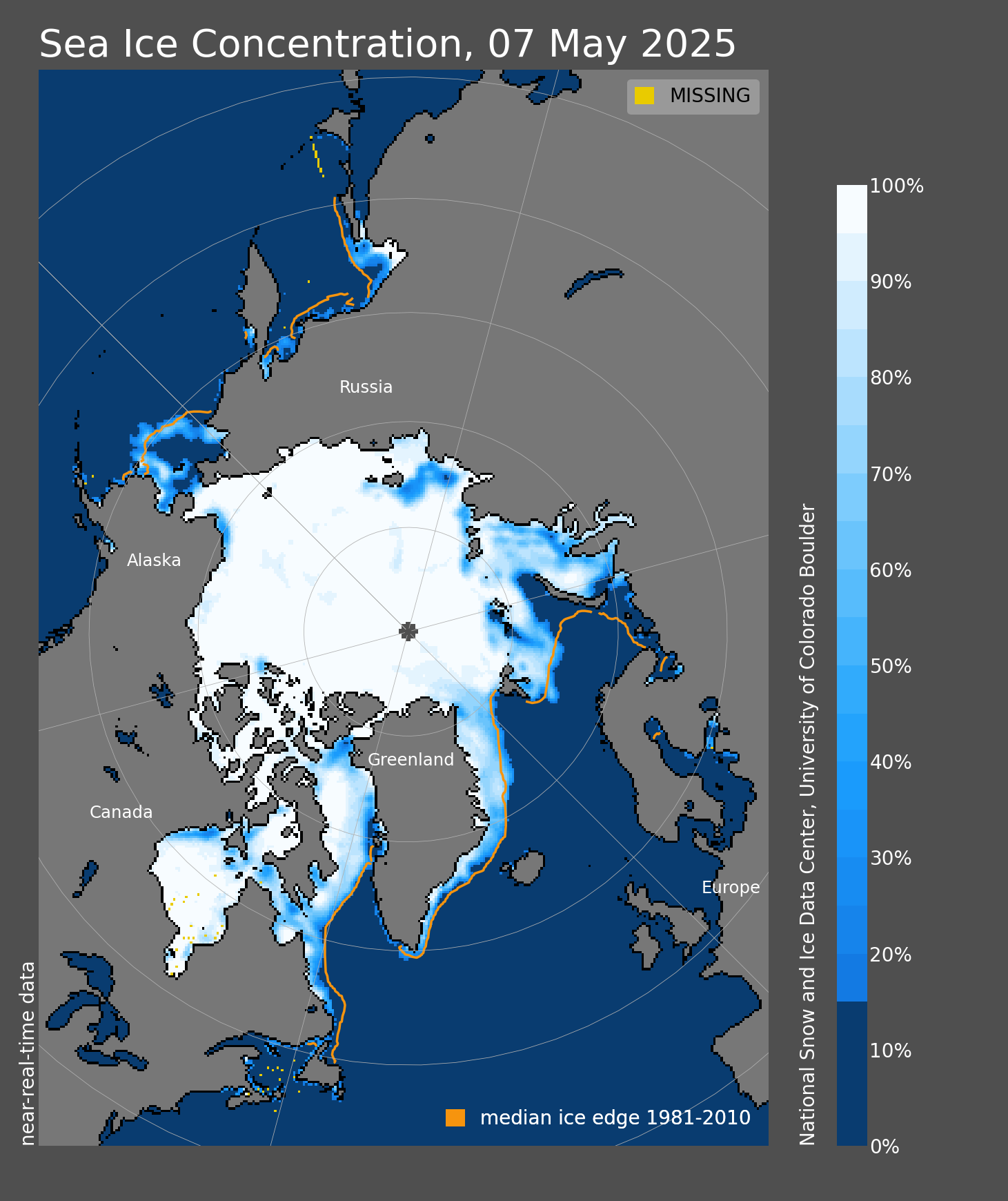 and when you look at the main reporting stations in AK over the years..the trends are pretty dramatic since the late 70s.
The graphics above are via the Alaska Climate Research Center
Last week's blog and segment on Joe's Weather World talked about the "blob". What it was and how it could be an influence in the weather in the USA. well this blob is a contributor to all this warm. Again it represents a vast area of the N Pacific Ocean that is warmer than average (substantially so in some places). This helps to reinforce the warmer conditions up there too.
That state is not alone either…this continues farther north towards the North Pole area as well especially being manifested in warmer overnight lows it appears…less ice cover for a period of time…and other ways too numerous to mention here.
I don't want to get into the complexities of why this is happening. There are a variety of reasons from a weather/climate standpoint…but I did want to point out the recent trends there…and they're different than they've been.
Caveat: Data now up there is vastly better than what it was like 30-50 years ago. So we're getting a better idea of the changes that are occurring in that part of the world. Satellite data especially has come a long way for that part of the world and continues to improve.
I just thought you'd be interesting in what's happening in another part of the country/world.
Our feature photo comes from Brenda Hill. The moon last night was beautiful
Joe