Joe's Weather Blog: The Sunday winds and more dry weather (FRI-10/26)
Sometimes there is a lot of stuff happening behind the scenes that we don't tell you about. Many of our viewers know that we are doing significant renovations to the studio. Those are really just beginning. Our previous set was the same set we used since it debuted back in the fall of 2010. It was time for a refresh…if not down right renovation…so that process will be ongoing for awhile. Meanwhile another step in the process was creating and evolving a new graphics package for the station. This is a LOT of work…some internal…some external…but over the course of almost 8 years we had built up 100s, if not 1000s of weather graphics…all those are now essentially done with. We had to come up with a new "look" for weather over the course of some 7 days or so after getting the new look graphics. Basically what happens is that we get the templates…then make some minor adjustments and then create the graphic. The make this long story shorter…we are now re-creating the library of graphics that we used to use. Everything from temperature plots…satellites…radar…forecast maps…etc has about been completed.
The story is the reason why I haven't had a chance to get any blogs done lately…that plus the lack of much to write about lately both conspired to keep blog writing to a minimum. That will continue to be the case over the weekend too.
---
---
Forecast:
Today: Variable clouds and cool with highs well into the 50s
Tonight: Clearing and chilly with lows in the 40-45° range
Saturday: The better of the 2 weekend days with highs approaching 70°
Sunday: Windy during the 1st part of the day with decreasing winds in the afternoon but still breezy. Morning wind gusts may exceed 40 MPH. Highs in the 60s again
---
---
Discussion:
So let's start with the rain yesterday and last night. Not much but generally a few hundredths of an inch to about 1/4″ or so. KCI had .07″…so after a deluge during the 1st half of October…the back half has been very dry. Since the 15th…many areas have had less than 1/10″ or so.
We will stay dry through Monday afternoon at least. Another cold front will come through the region later Monday night into early Tuesday. This will send temperatures back downwards again. Saturday and Monday will be the two warmest days…both near 70°. Then we'll be cooler for Tuesday onwards but not dramatically so on Halloween at least.
Right now Halloween looks OK…seasonable. I do have concerns about some weak disturbances coming through the Plains states that day. For now it's something to watch.
Before we get there though…a seasonably strong front will be coming into the region later Saturday night…this will be a wind making front…as the winds above us will be blowing rather strongly at 30-50 MPH a few thousand off the ground…so with adequate mixing of the atmosphere at least 30 MPH+ gusts are expected during the 1st part of the day Sunday. The stronger winds will fade a bit in the afternoon.
I'm trying to think of what else to write about…the fall colors are looking better and better. Here are some pictures sent to us on twitter (@fox4wx).
According to the MO Department of Conservation we're now entering our peak season. I still think it will max out sometime alter next week or so.
The tropics aren't quite done yet…there is another system that is out there…and probably will be named Oscar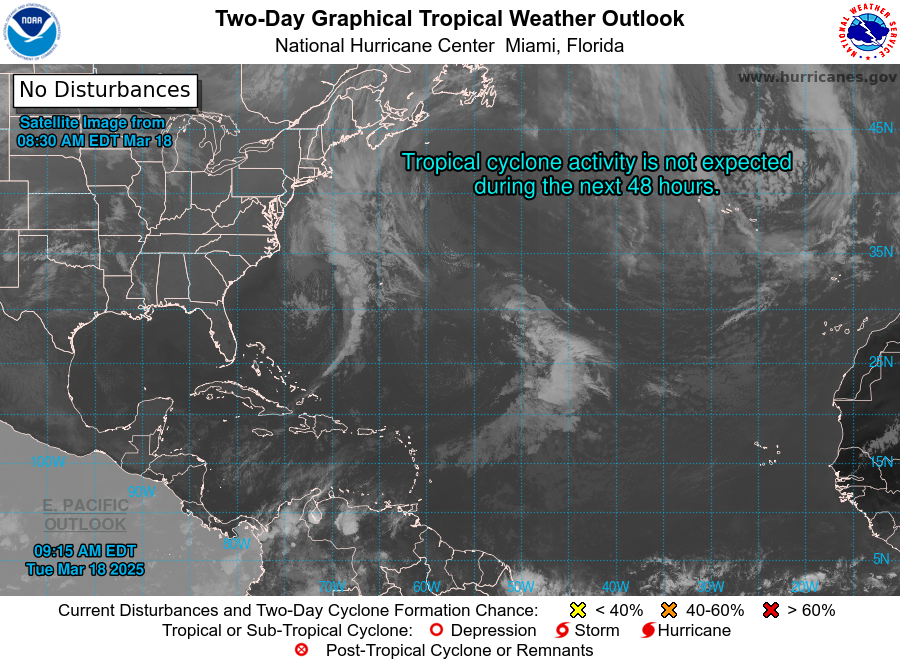 Meanwhile…if it seems we've talked a lot about the strength of the tropical cyclones lately…it's because it's been interesting following this aspect of things.
Meanwhile on the other extreme is the dramatically lower tornado counts this year…
The black line is where we are now…and while it won't be the lowest ranked year…it will be a lower ranked year.
The folks at People Of Cowtown have the feature photo today.
Joe