This is an archived article and the information in the article may be outdated. Please look at the time stamp on the story to see when it was last updated.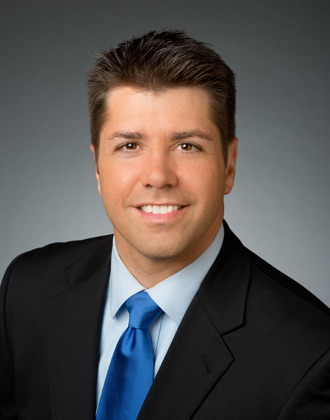 I should actually call it my first blog ever because I have never blogged before. But being the new guy at FOX 4, I enthusiastically volunteered to blog when one of our web producers, Sarah Clark, mentioned it would help viewers get to know me better. So here I am. About to blog. For the first time. Ever.
What should I write about? I guess I have opinions on lots of things, mostly sports. The Royals? Been a fan since '87 but frustrated with their inability to even get to the playoffs. The Chiefs? Their running game is solid but if they don't pick up the slack on defense, they're going to lose a lot of games. Sporting KC? Love watching their games, showing the Royals and Chiefs how to put together a winning team. The presidential race? Okay, I promise to veer away from politics. If you want to know, I consider myself a true moderate and see both sides of every issue. That's my job as a journalist. I don't want my personal feelings to ever interfere with the way I report on a story, so I try not to get too involved in debating the issues. I'll let you all do that.
Maybe I should spend this first blog telling you about myself. Or you could just go to my bio page on this site and read it there. I'd hate to repeat myself. I did recently publish a book about my experiences as a walk-on football player at Northwestern – but many of you already know that. I have been out and about talking to young student athletes about my experiences as a walk-on, and that's been fun. I love talking to groups of people, inspiring them to chase their dreams by working hard to succeed. Success has not come easy for me. I make it a point to work harder than anyone else to achieve my goals, and even then, I've needed luck to get to where I am today. For instance, I consider it luck that FOX 4 had a morning reporter opening at the same time as when my contract ended at KCTV5. Fortunately, all the hard work I put into my job at the "other" station encouraged FOX 4 managers to take a chance on me. And now my goal is to come to the station each morning and work my hardest to give you the complete story on whatever issue I am covering that day.
So what do you think? Was that an okay first blog? I promise to get better, and I will work hard to blog every single work day. If you have any suggestions for topics, please let me know. You can reach me at matt.stewart@wdaftv4.com. Thanks, and have a wonderful day!