EIN Presswire | Newsmatics
Baton Warehouse Achieves Highest Google Rating for a Police Baton Company
News provided by
EIN Presswire
Feb 19, 2023, 5:10 AM ET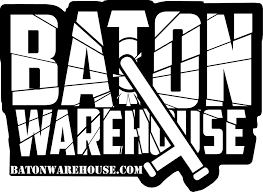 Police Baton Warehouse Logo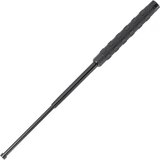 Smith & Wesson 21" Baton & Holder
Smith & Wesson 26" Baton & Holder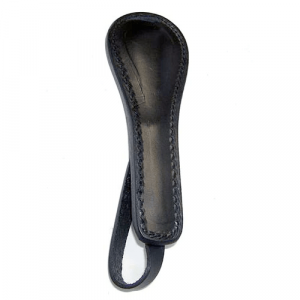 Boston Leather Model 5410 2ply Midget Sap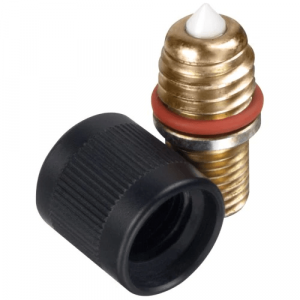 BreakAway Tip for ASP Talon Batons
Police Baton Warehouse Achieves the Highest Google Rating for a Police Baton Selling Company with Over 200 Five-Star Reviews and a 4.9 Rating.
VIRGINIA BEACH, VIRGINIA, UNITED STATES, February 19, 2023 /
EINPresswire.com
/ --
Baton Warehouse
, one of the leading online suppliers of premium police batons, is now the highest-rated police baton-selling company on Google, with a 4.9 rating and hundreds of five-star reviews. This outstanding achievement reflects the company's exceptional expertise, unmatched pricing, and outstanding customer service.
Baton Warehouse takes great pride in its comprehensive inventory of police batons, including expandable, fixed-length, and collapsible models, to provide high-quality solutions to meet the unique needs of law enforcement agencies, military personnel, and security professionals. These products have been highly praised by customers, as evidenced by their positive reviews on Google. The best-selling product that Police Baton Warehouse sells is their
Smith & Wesson 21"
Baton & Holder combination; Smith & Wesson batons are incredibly versatile, but are also made of strong materials and have a well-distributed weight. This Smith & Wesson 21" expandable baton with rubber grip & nylon holder offers strength and protection at an affordable cost. People who prefer a longer baton and care less about versatility normally choose a Smith & Wesson 26" Baton & Holder or a Smith & Wesson 24" Baton & Holder combination. Paired with a Smith & Wesson nylon sheath, this Baton is ready for anyone's duty belt straight out of the packaging.
Baton Warehouse processes and deliveres quickly, allowing customers to get back to their important work as soon as possible. An example of one of the products they sell that ships very quickly are Boston Leather sap impact weapons. Crafted from high-quality leather, Boston Leather sap impact weapons serve as highly effective self-defense tools. Though largely outdated in modern policing, saps make for excellent collector's items due to their unique construction. Comprising a durable, heavy-gauge leather cover, these weapons encase a molded lead weight with a spring steel shank, ensuring long-lasting durability and effectiveness. The Boston Leather Two-Ply Midget Sap is the perfect choice for collectors. Measuring at 6 3/4" in length and weighing only 9 1/2 ounces, it is the smallest and lightest model of sap available. Despite its size, this impact weapon is highly effective and can deliver a stopping force with minimal effort, thanks to the spring steel shank built into the handle. The two layers of durable, heavy gauge leather encasing the molded lead weight offer optimal protection and durability. Best of all, every Boston Leather sap is proudly made in the USA.
The company's expertise in the industry sets them apart from their competitors. By working closely with law enforcement agencies, Baton Warehouse understands the unique needs of its customers and provides the best solutions to meet those needs. The company's commitment to quality and value has earned the trust and loyalty of its customers, as evidenced by their exceptional ratings and reviews. Baton Warehouse is the go-to source for high-quality police batons and accessories. With a commitment to providing the best products, Baton Warehouse offers an extensive range of options for customers to choose from, including the ability to shop by manufacturer and baton type.
In addition to traditional police batons, Baton Warehouse also offers a selection of leather saps, baton holders, and baton accessories to complement any law enforcement uniform. Customers can also browse an array of training tools and accessories to help them develop their skills and stay prepared for any situation. The most popular accessory at police baton warehouse is the
BreakAway Tip for ASP Talon Batons
. In critical situations, access to window entry tools can be a challenge, often leading to delays in response time. The BreakAway Tip solves this problem by providing law enforcement officers with a safe and easily accessible means of keeping a vehicle entry tool at hand. Its compact design replaces the standard tip of a Talon Baton and features a ground ceramic pin that can quickly break a side window or punch an entry circle in a windshield. By removing the tip cover, officers can instantly access the BreakAway Tip and stand to the side of a threat while shattering any vehicle window with ease. This rapid entry technique is both tactically sound and efficient, ensuring that officers can respond quickly and effectively to any emergency situation. The BreakAway Tip is designed with officer safety in mind and is a valuable addition to any law enforcement officer's toolkit. Its compact and innovative design enables it to be easily carried and readily available whenever it is needed. With the BreakAway Tip, officers can be confident in their ability to respond quickly and efficiently to any emergency situation that requires access to a vehicle. In addition to its great products and customer service, Baton Warehouse offers highly competitive pricing without sacrificing quality. This ensures that customers receive the best value for their investment, making Baton Warehouse the preferred choice for police batons in the industry.
Baton Warehouse's achievement of the highest rating for a police baton-selling company on Google, with over hundreds of five-star reviews and a 4.9 rating, is a testament to their outstanding products and customer service. The company will continue to provide its customers with exceptional quality, value, and service to maintain its position as one of the leading suppliers of police batons.
Chris Patzer
Police Baton Warehouse
sales@handcuffwarehouse.com
Visit us on social media:
Facebook
Instagram
Installation of BreakAway Tip for ASP Talon Batons from Police Baton Warehouse
NOTE: This content is not written by or endorsed by "WDAF", its advertisers, or Nexstar Media Inc.
For inquiries or corrections to Press Releases, please reach out to EIN Presswire.