KANSAS CITY, Mo. — As I'm going to show you over the next few minutes in the blog, a monster of a storm is going to be hitting the western United States over the next 24 hours. Flooding rains where there is (perhaps was) a drought, more tremendous high elevations snows, and lots of wind are coming towards California. Northern California got knocked this past weekend. They're going to get it again, and over the coming 10 days, more is coming.
Now you might be saying to yourself, "Joe, bomb cyclones are just hype, there is no such thing." Fair enough, but you would be wrong. They've been around for many decades. It's a term that is in meteorological textbooks going back to the 1980 period, when it was first defined in meteorological journals. So it's not hype. It's a real thing. When storms like this intensify so rapidly over the course of 24 hours, like this has done in the last couple of days, it gets the designator.
For us though, what does it mean?
+++++++++++++++++++++++++++++++++++++++++++++++++++++++
Kansas City Forecast:
Today: Variable clouds/breezy and seasonable. Highs in the mid 40s degrees. Cooler up north and a bit milder down south.
Tonight: Partly cloudy and chilly but still not too bad with lows in the upper 20s.
Tomorrow: Partly cloudy and cool with highs in the lower 40s.
Friday: Milder with highs approaching 50 degrees.
+++++++++++++++++++++++++++++++++++++++++++++++++++++++
Discussion:
Today is an interesting day astronomically. It's Perihelion Day! The earth is actually closest to the sun today on its orbit around the sun. Roughly 91.41 million miles away as a matter of fact. Now you're asking yourself, wait that makes no sense. It's winter, it's coming to the coldest time of the year (on average). How can that be? Remember the key is the earth's tilt, and during this time the northern hemisphere is tilted AWAY from the sun.
The opposite happens on Aphelion Day which is July 6. The earth is roughly 94.5 million miles away from the sun. In July though, the northern hemisphere is tilted TOWARDS the sun. Voila, it's hotter.
The more you know!
Here's another one for you. I've been in KC now for parts of four decades (the 90s, 2000s, 2010s and now 2020s). Something interesting happened statistically in December. The average temperature for the month ended up exactly at average. Not above, not below. Average. Think of all the extremes we had in the month, including that nasty cold shot towards the end of the month. We were some 2.5 degrees below average heading towards the last few days of the month. But it got so darn warm, including a record-tying high, that it wiped away those anomalies in the course of less than a week, and we ended up at average. Like I said, I've been here awhile. I don't remember any other month that that happened, where a month ended up exactly at average. I'm sure it did at some point, I just don't remember it happening before.
The more you know!
So we're barely into the blog and you've learned three things already: the bomb cyclone, the perihelion, and a weird December happening.
The power of the blog.
Bomb cyclone to hit California coast
Onwards to the bomb cyclone… and she's meteorological eye candy.
The storm is down to 964 millibars in the core. That is the same as some rather strong hurricanes. It's roughly equal to 28.47 inches on a home barometer. Wave heights are close to 40-45 feet!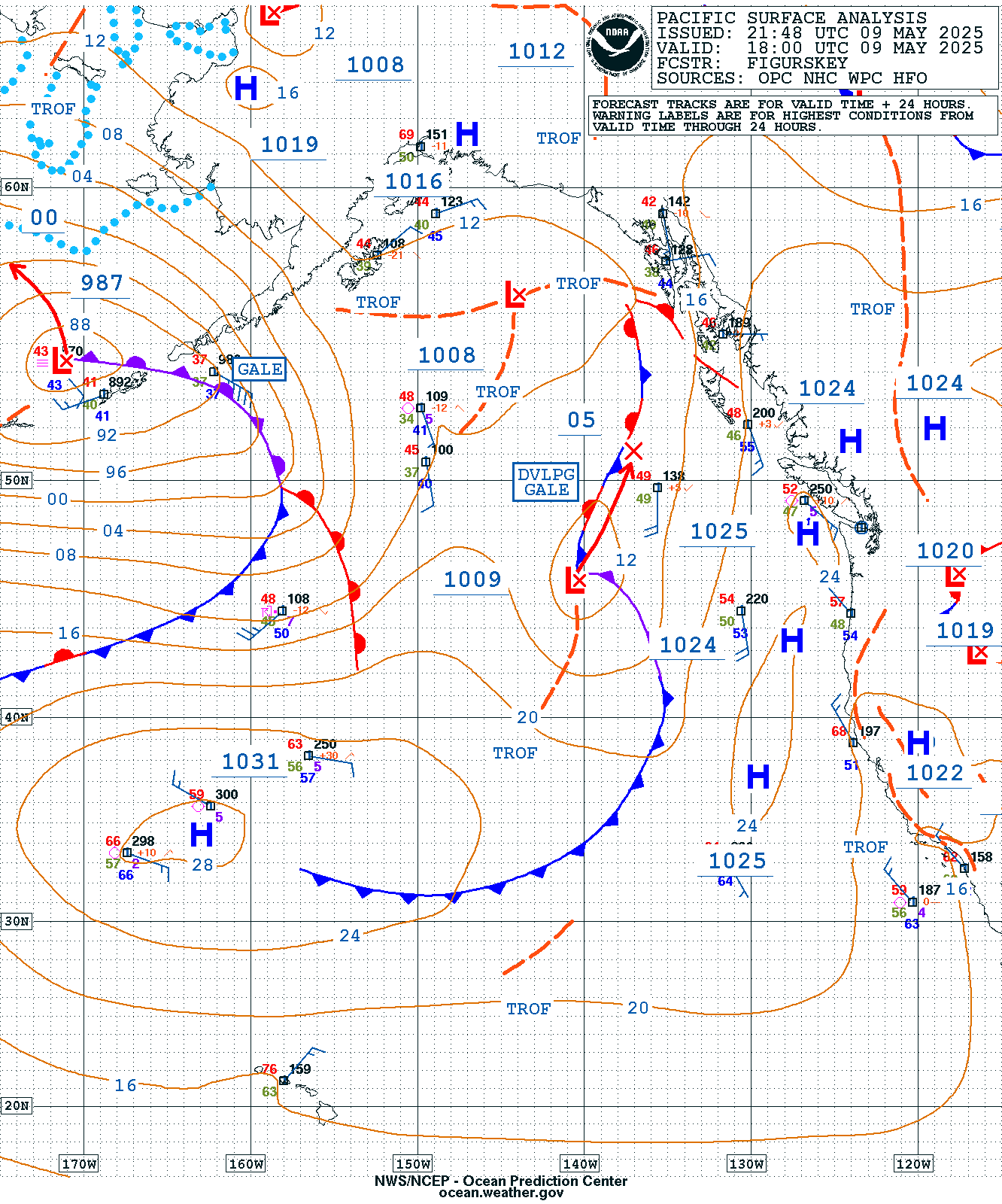 Here are the wave heights in yellow contours. The strongest waves are south of the center.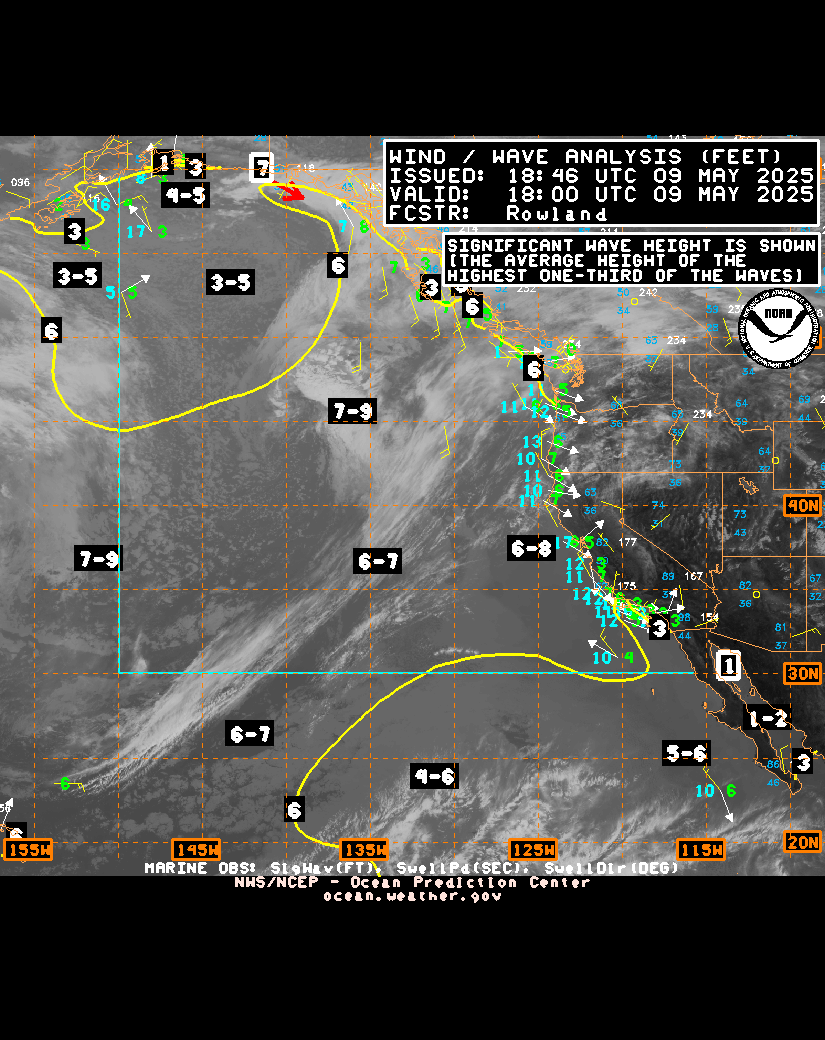 Unlike a hurricane however, this storm is fueled by strong jet stream winds, and large temperature contrasts, in addition to different air masses (subtropical/tropical and colder pacific air). So it's big and broad stretching for more than 1000 miles north to south and east to west.
To meet the definition of a "bomb cyclone," the storm has to intensify at a rapid rate, dropping some 24 millibars (mbs) or 0.71 inch on the home barometer in 24 hours. It did that the day before yesterday I think. So voila, a "bomb cyclone"
It's taking aim into California. Torrential and flooding rains, tremendous higher-elevation snows, strong winds, and pounding surf are all going to happen over the next couple of days. Let's go up and down the coastline.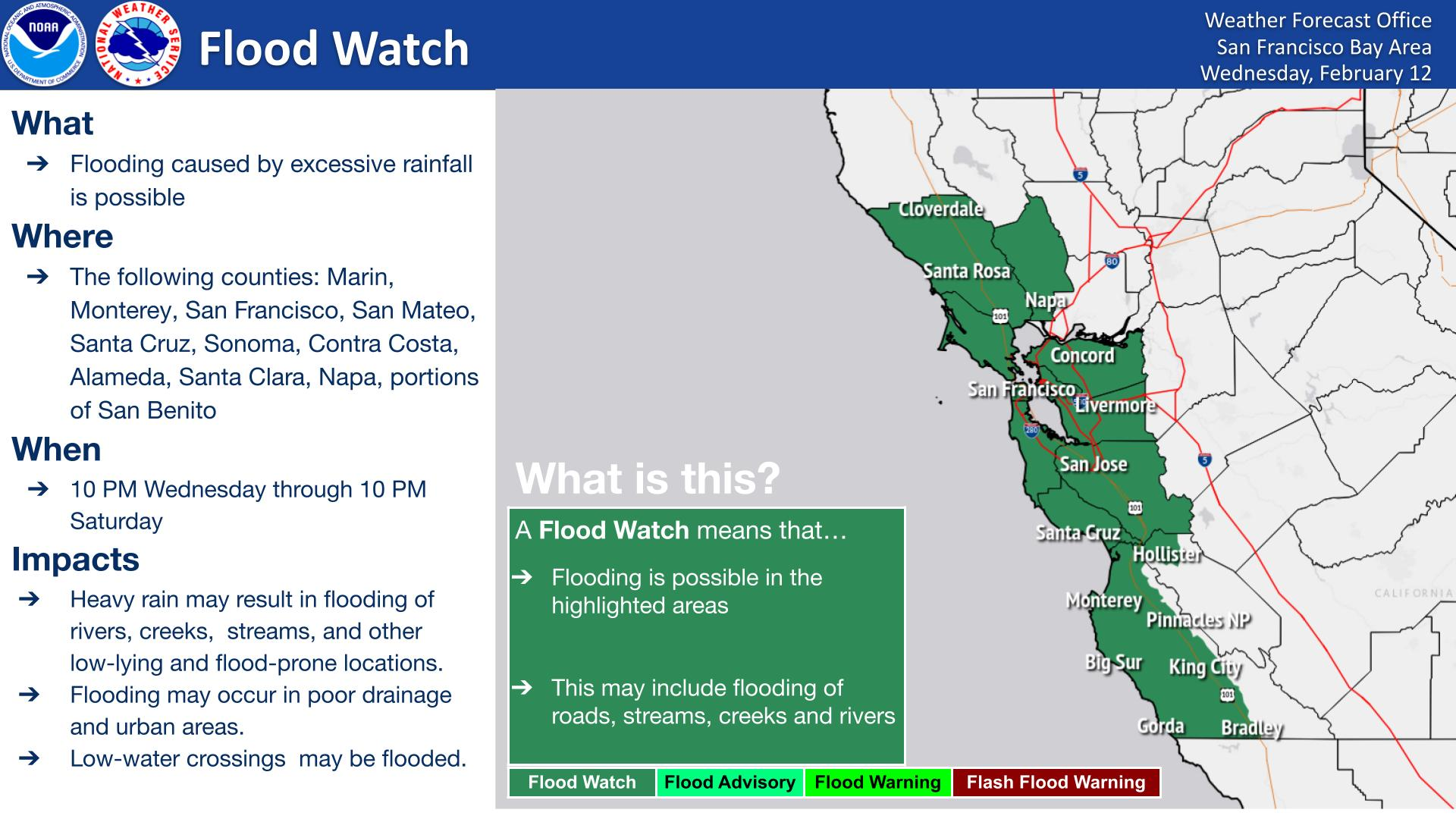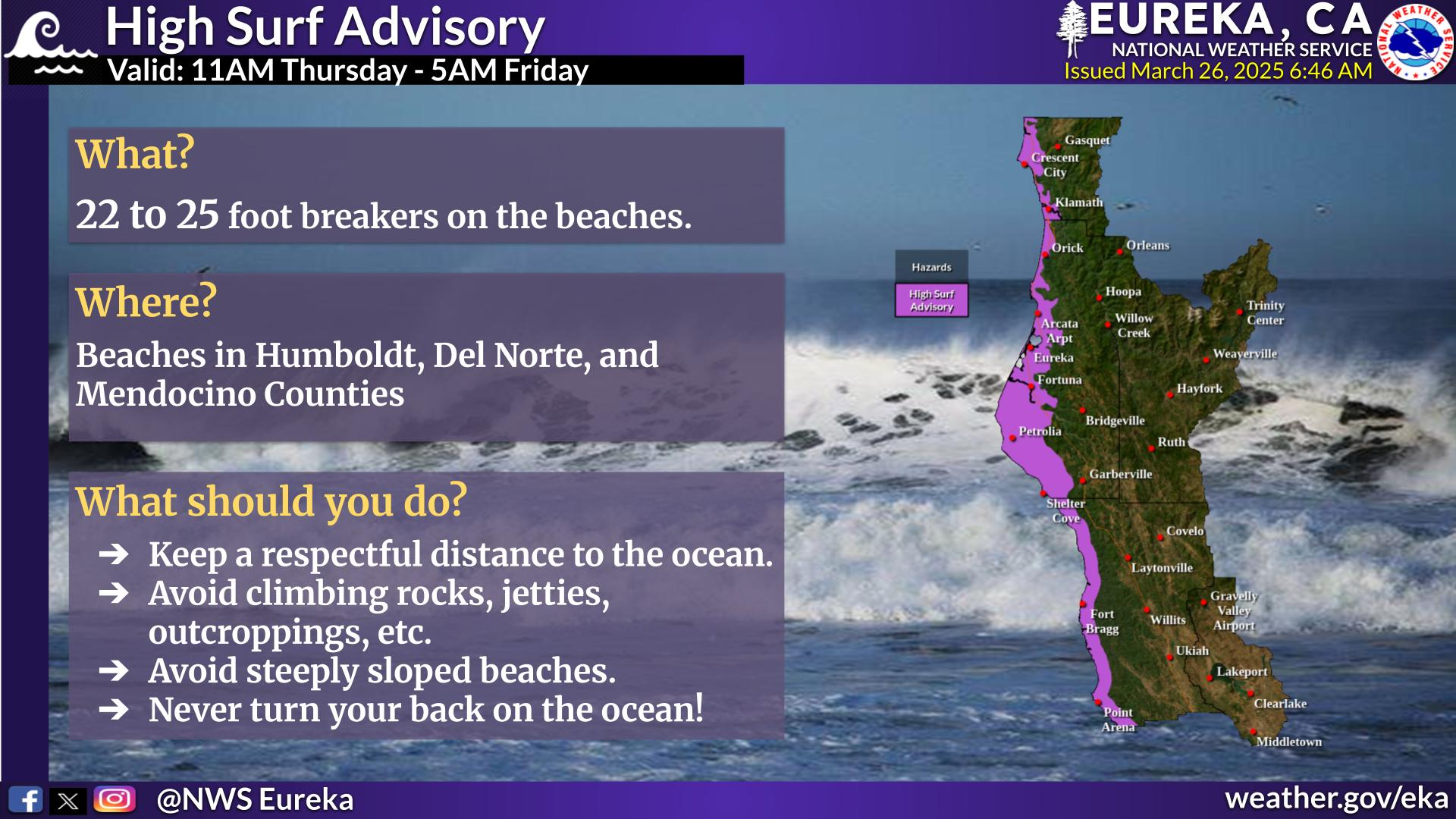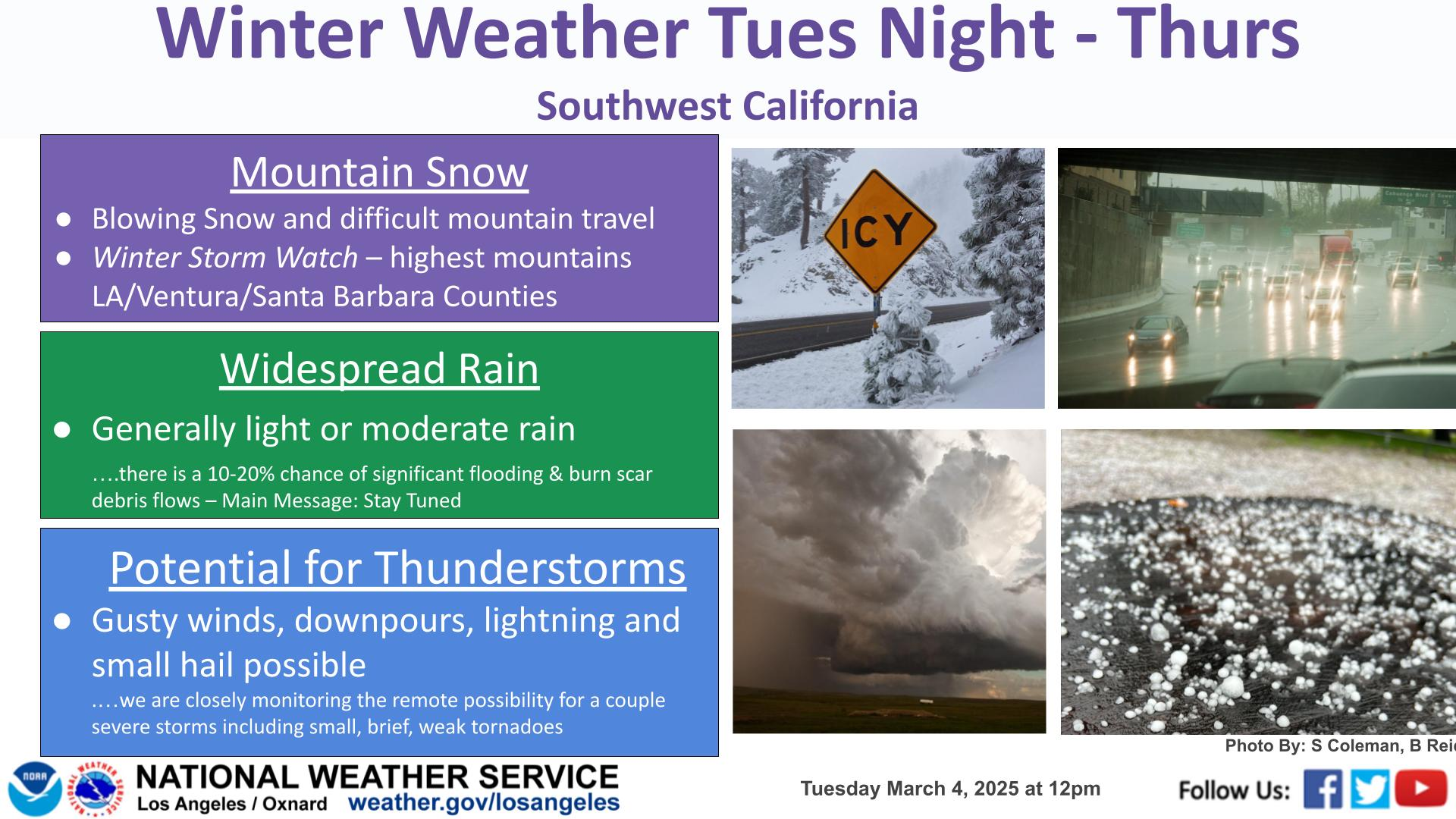 In the higher elevations, feet of snow are expected: 2-5 feet worth.
It will help with this: From drought to deluge, part 2. Part 1 was this past weekend.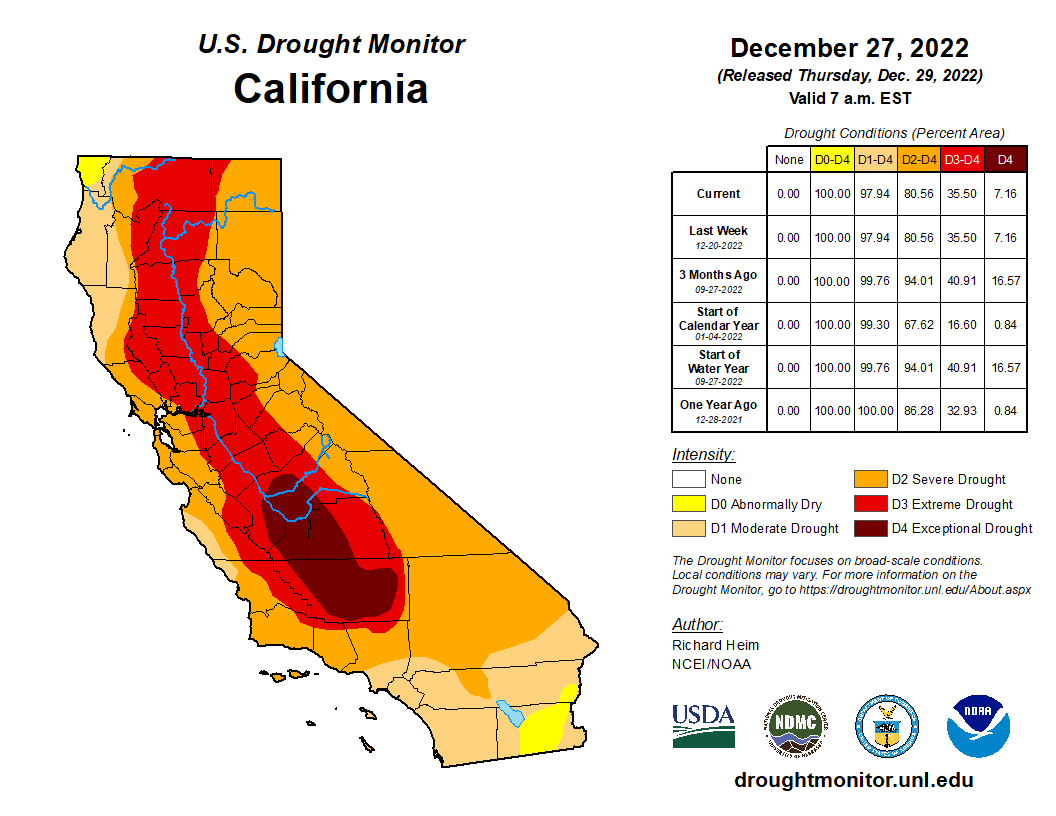 Over the coming two weeks, a lot of that drought will be wiped away for the first time in years. There are additional storms coming. This will help the reservoirs inch up. The two largest ones are Shasta Lake and Lake Oroville. Shasta Lake is roughly 15 feet above last year's levels for today's date, but 30 feet below levels in 2021 at this time. Lake Oroville is 17 feet above 2021 and 3 feet below 2022 levels for today's date.
So improvement in some areas, but still long ways to go in many areas.
Bomb cyclone's impact on KC
What will the storm mean for us? Well we won't specifically be hit directly by the storm itself.
Notice how the core of the storm remains off the coastline over coming couple of days.
Also note the small piece that breaks off and splits off into the Four Corners area. That small piece of the original storm is our next weather maker.
Again, it's NOT the bomb cyclone that will affect us directly. It's going to be a small breakaway piece of it that will impact the region later Friday into Saturday.
That piece will move into the Plains and create some precipitation. Likely rain, but there may be colder air lurking north of the metro to allow some of this to be some wintry mix, perhaps even snow in northern Missouri. I can't rule out a mix this far south either.
That will be worked out over the coming two days. Temperatures locally would likely be above 32 degrees throughout, so I don't this this is a high-impact type event for us. I do want to watch northern Missouri a bit more though, just in case this has something more to it, which wouldn't surprise me in the end.
So by Saturday morning, our surface storm is developing and moving through the region.
Then by noon:
The atmosphere overall looks too warm through the mid-morning hours to support snow locally. It may cool off a bit towards lunch as the storm pulls east and wraps in some colder air locally and that aspect of things will need to be watched because surface temperatures may be in the 33 to 36-degree range by then.
Worth watching just in case, and modeling usually doesn't do the greatest with this powerful storms off the west coast until they come into the better upper-air network of observations. There has been a trend for increased precipitation chances though over the past 24 hours or so.
The feature photo comes from Sheila Jackson. A little ice out there on the Missouri River.
Joe