This is an archived article and the information in the article may be outdated. Please look at the time stamp on the story to see when it was last updated.
MONTGOMERY COUNTY, Mo. — A massive manhunt continued Tuesday night for Pablo Antonio Serrano-Vitorino, a man authorities believe is linked to four overnight murders in Kansas City, Kan., and one more that occurred in eastern Missouri on Tuesday.
Roughly 100 police officers and Montgomery County sheriff's deputies were on the ground and in the air in New Florence, Mo., just off of Interstate 70 west of St. Louis, where the fifth victim was found.
The Wyandotte County district attorney charged 40-year-old Serrano-Vitorino with four counts of murder on Tuesday afternoon, and the Missouri Highway Patrol seeks him in the killing of 49-year-old Randy J. Nordman.
The quadruple murder in KCK happened at a home near 36th and Oliver around 11 p.m. on Monday. A man called 9-1-1 saying he'd been shot along with three others.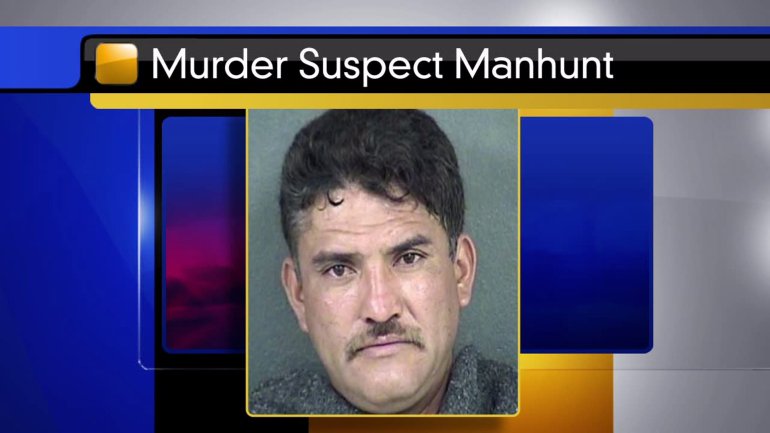 When police arrived, they found two victims dying outside the house and two others dead inside. Police say Serrano-Vitorino lived next door.
Authorities haven't found him, but they did spot his pickup truck parked on I-70 on Tuesday, sparking the manhunt.
All day the small town of New Florence has been on edge. Officers say they won't stop searching until Serrano-Vitorino is arrested.
In the air there are cops in two helicopters, and on the ground rifle-carrying SWAT members and sheriff's deputies are combing thick, dense terrain and all along busy Interstate 70.
Investigators believe Serrano-Vitorino left the crime scene in KCK, drove 170 miles to New Florence, ditched his red pickup, and shot and killed Nordman.
Rick Bethel lives just down the road from Nordman and his wife.
"It's very scary. Everybody's on edge. Good community guy, got along with everybody. He rode his motorcycles and loved race cars," said Bethel.
Investigators say there's no sign that Serrano-Vitorino stole a vehicle from Nordman's property. They believe the mass murder suspect, they call armed and dangerous, is still running from officers and may still be carrying an AK-47.
The massive manhunt shut down major roads, and has the attention of many in the town of 750, putting all area schools on lockdown. Crystal Hamby worried about her fifth grade son.
"It's kind of crazy. This kind of thing doesn't happen around here," Hamby said.
"He's a cold-blooded killer and he needs to be caught, ASAP!" said Bethel.
Anyone who believes they know where Serrano-Vitorino is should call 911 or *55 immediately, do not approach him. The United States Citizenship and Immigration Services did confirm to FOX 4 on Tuesday night that the suspect was not in the country legally, providing this statement:
"U.S. Immigration and Customs Enforcement (ICE) previously deported Pablo Serrano-Vitorino, an illegal alien from Mexico, in April 2004, based on final orders of removal from a federal immigration judge.  Mr. Serrano-Vitorino illegally re-entered the United States on an unknown date.  ICE will continue to monitor this case and will place a detainer on Mr. Serrano-Vitorino if he is taken into local custody.  ICE remains focused on smart, effective immigration enforcement that prioritizes threats to national security, public safety and border security."