This is an archived article and the information in the article may be outdated. Please look at the time stamp on the story to see when it was last updated.
CLINTON, Mo. — Missouri is the "Show Me State," so it only makes sense that a young Missouri girl and her horse are showing their respect for veterans rather than just verbally expressing it.
Autumn Winkler shared two photos on Monday of her daughter, Landyn Mount, with her American Saddlebred horse "An Unlisted Angel" and a video that shows the horse doing a new trick it's been working on for a few months.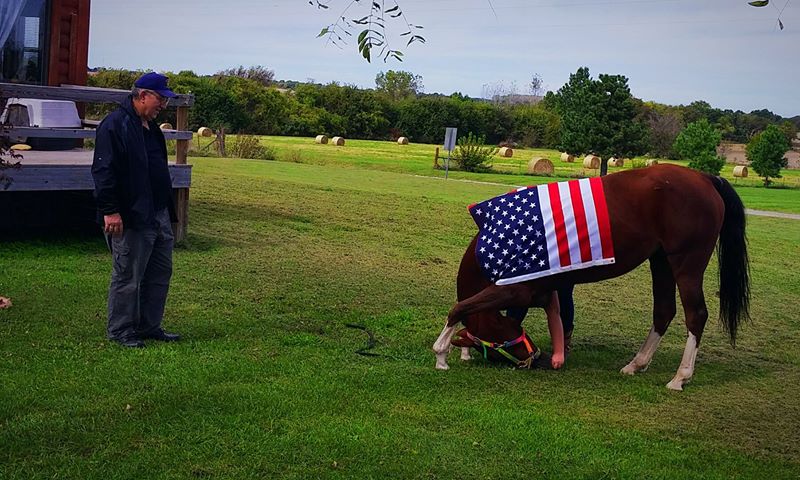 "This past summer, Landyn decided she needed to teach her best friend in the world (the horse) how to bow in case any veterans ever stopped by the barn," Winkler said.
The horse is currently being kept in a stable just west of Clinton, Mo.
"Everyone said this horse was un-trainable, and this kid has worked non-stop to prove them wrong," Winkler said.
Winkler says Landyn just turned 14 and thought of teaching the horse the trick herself.
"Landyn would love to send out a warm thank you to all the Veterans in the area," Winkler added.
Landyn's great-grandfather served in World War II, her grandfather served in the Vietnam War and her uncle also served in the military.
Veteran's Day is Friday, Nov. 11.