This is an archived article and the information in the article may be outdated. Please look at the time stamp on the story to see when it was last updated.
NEW YORK CITY -- Law enforcement officials confirmed Tuesday morning that well-known fashion designer and Kansas City native Kate Spade has died.
A housekeeper found her dead around 10 a.m. Tuesday inside her New York City apartment on Park Avenue. She was just 55.
Law enforcement officials said it appears Spade took her own life. A note from the deceased was reportedly found at the home.
Born Katherine Brosnahan, she was a native of Kansas City, and graduated from St. Teresa's Academy.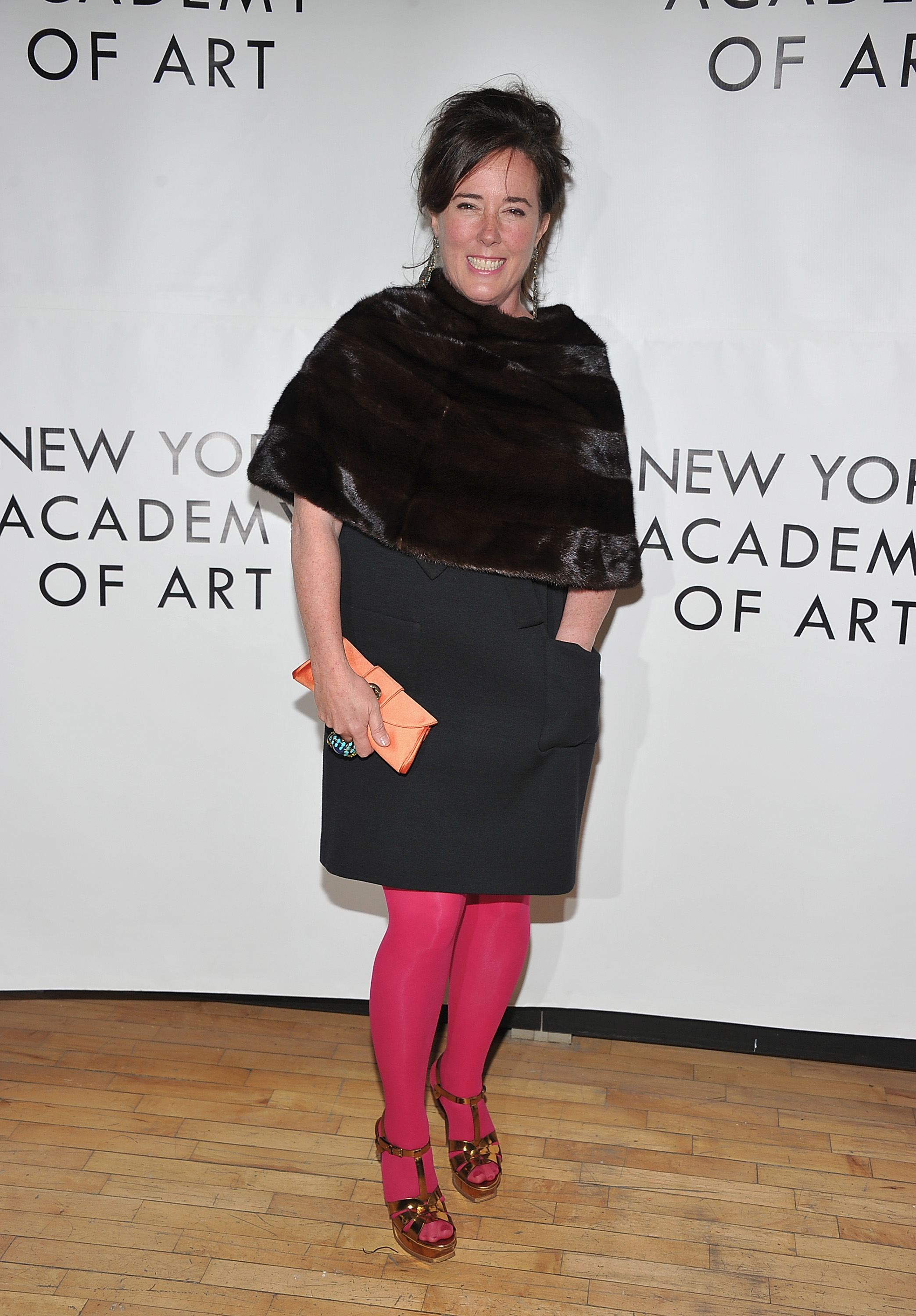 A spokesperson from St. Teresa's Academy issued the following statement Tuesday shortly after learning that Spade died:
"The faculty and staff of St. Teresa's Academy are saddened to learn of the death of Kate Brosnahan Spade (class of 1981). Kate was a valued member of the St. Teresa's Academy sisterhood. She last visited the campus during the 150th anniversary celebration of St. Teresa's in 2016. Our hearts and prayers go out to her family and friends."
After St. Teresa's Academy, Spade attended University of Kansas, but eventually transferred to Arizona State University.
Kate started the Kate Spade brand in 1993. At the time she was working as an accessories editor at Mademoiselle magazine at the time, according to KateSpade.com. She set out to create "the perfect handbag."  Spade started the company based on six shapes of bags that she thought every working woman needed. It created a smash.
"I grew up in the Midwest, where you have to have it (a fashion item) because you like it, not because you're supposed to have it," she told the AP in 2004. "For our customers, fashion is in the right place in their life. It's an adornment, not an obsession."
She married Andy Spade in 1994. The two worked together to develop the Kate Spade New York brand.
From the original boxy handbags, she expanded into shoes, luggage and other accessories, as well as a home line, stationery, and three books. Spade won multiple awards from the Council of Fashion Designers of America and was named a "giant of design" by House Beautiful magazine.
"As an accessory, a great bag that takes the outfit somewhere else is interesting," she told the AP in a 2000 interview.
Her company, kate spade new york, grew to more than 140 retail shops, including one on the Country Club Plaza, and outlet stores, including one at the Legends, across the U.S. and more than 175 shops internationally.
The company released a statement Tuesday:
We at kate spade new york just learned of the incredibly sad news that Kate Spade has passed. Although Kate has not been affiliated with the brand for more than a decade, she and her husband and creative partner, Andy, were the founders of our beloved brand. Kate will be dearly missed. Our thoughts are with Andy and the entire Spade family at this time.
She walked away from the company in 2007, a year after it was acquired from the Neiman Marcus Group for $125 million by the company then known as Liz Claiborne Inc.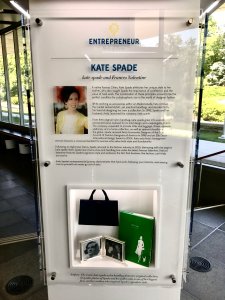 Spade was inducted into the Entrepreneur Hall of Fame in 2017 at UMKC's Henry W. Bloch School of Management.
Coach, now known as Tapestry, bought the Kate Spade brand last year for $2.4 billion, seeking to broaden its appeal.
Julia Curry, a spokeswoman for the company, said that "Kate will be dearly missed" and "our thoughts are with Andy and the entire Spade family at this time."
In 2016 she was back at designing and started a new line called Frances Valentine, named for her young daughter.
Her brother-in-law is actor and comedian David Spade.
"Kate Spade was more than a designer," tweeted actress Lena Dunham. "She had a quirky visual language that captivated Bat Mitzvah girls and artists alike. She was also a staple of NYC who spread good will. My heart breaks for her family. Thank you, Kate, from one of the millions you made feel beautiful."
Fashion designer Kenneth Cole tweeted: "She alone didn't change the handbag world but she was an inspiring accessory. #KateSpade #RIP"
"My grandmother gave me my first Kate Spade bag when I was in college. I still have it," tweeted Chelsea Clinton. "Holding Kate's family, friends and loved ones in my heart."
"Kate Spade's tragic passing is a painful reminder that we never truly know another's pain or the burden they carry," tweeted Ivanka Trump, the president's daughter. "If you are struggling with depression and contemplating suicide, please, please seek help."
If you are having suicidal thoughts, we urge you to get help immediately.
Go to a hospital, call 911 or call the National Suicide Hotline at 1-800-SUICIDE (1-800-784-2433).
Click on the boxes below for our FOX 4 You Matter reports and other helpful phone numbers and resources.