This is an archived article and the information in the article may be outdated. Please look at the time stamp on the story to see when it was last updated.
JOHNSON COUNTY, Kan. — There is an uptick in suicides in January, according to the latest statistics from Johnson County.
To help save lives, Johnson County Mental Health Centers are now offering free gun locks.
They've been going fast since they began giving them away two months ago. The initial order of 500 just ran out, so they've ordered 300 more and hope to have them available later Tuesday.
Mental health officials say around fifty percent of all people who take their own lives use guns to do it. By locking up your gun, officials say someone who is distraught won't be able to use it if they get access to it, and that delay could cause them to change their minds.
"If you can reduce that access, even by just a couple minutes, those minutes could be the minutes that someone decides to seek help as opposed to take their life and so we decided that this was a way for us, just a different prevention effort," said Tim DeWeese, JOCO Mental Health Centers Director.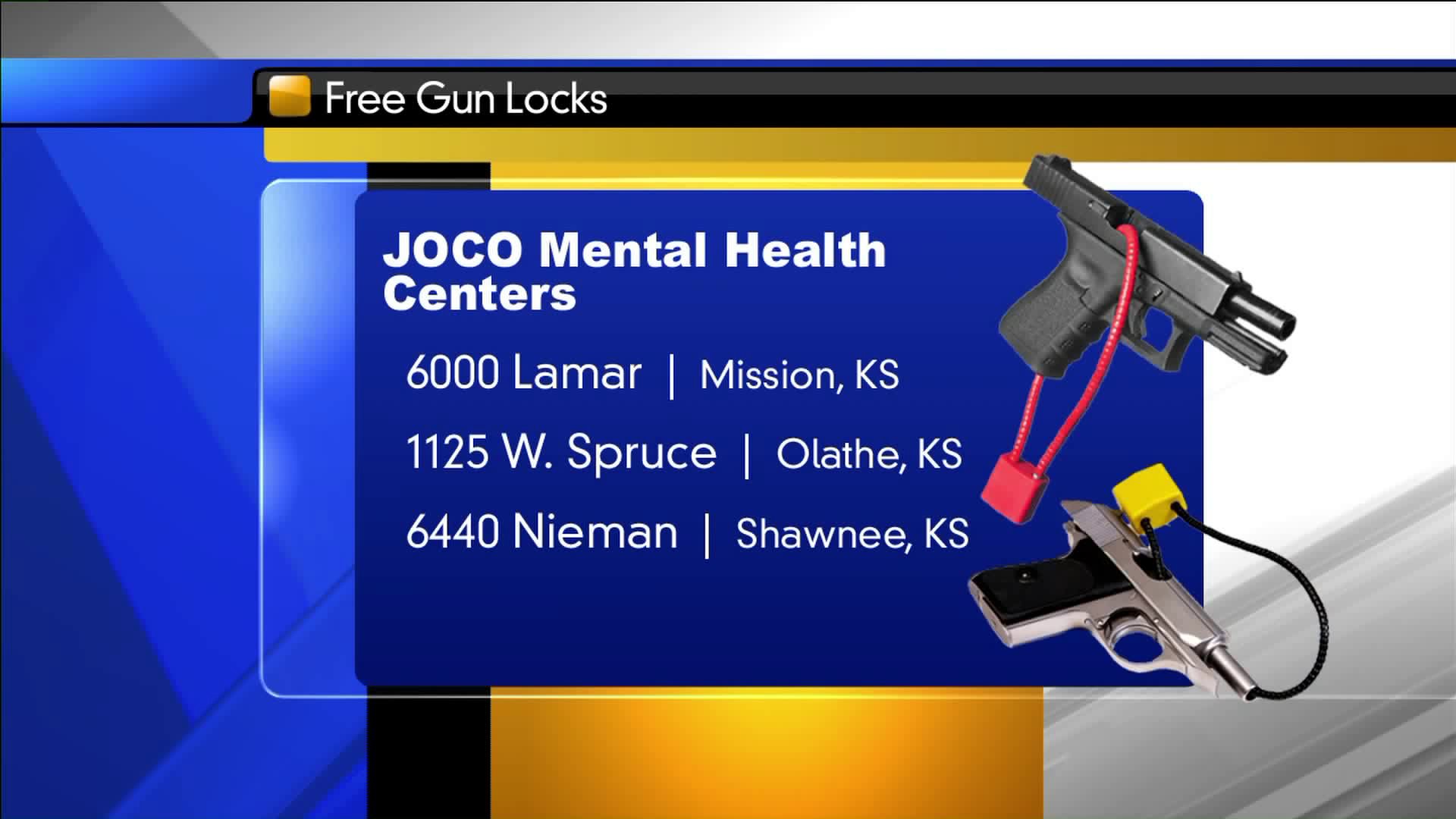 You can also get free gun locks at most police stations.
If you are having suicidal thoughts, we urge you to get help immediately.
Go to a hospital, call 911 or call the National Suicide Hotline at 1-800-SUICIDE (1-800-784-2433).
Click on the boxes below for our FOX 4 You Matter reports and other helpful phone numbers and resources.