This is an archived article and the information in the article may be outdated. Please look at the time stamp on the story to see when it was last updated.
HAMPTON ROADS, Va. — No one could have predicted that there are some passionately loyal Overland Park fans in Hampton Roads, Virginia. Certainly the morning news team at WTKR didn't.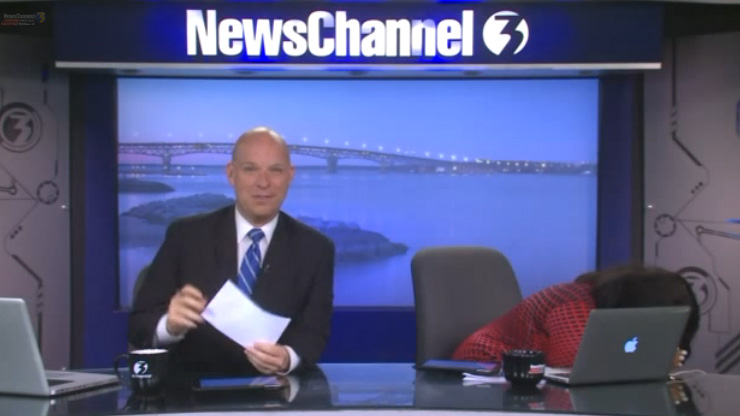 On Tuesday morning, NewsChannel 3 anchor Blaine Stewart read a story on-air several times mentioning our Midwestern city. Obviously unfamiliar with the merits of Overland Park (or its correct name) Stewart got schooled by a woman on Facebook.
Hear Stewart read her biting comments in the video player above– and then watch our conversation with him during FOX 4 News at 9 a.m. Tuesday morning in the player below.  FOX 4's Kim Byrnes and Mark Alford spoke to him live and continued his education on Overland Park.