This is an archived article and the information in the article may be outdated. Please look at the time stamp on the story to see when it was last updated.
KANSAS CITY, Mo. — Think you're a fast reader? Want to put your reading skills to the test? Well, now, thanks to Staples.com, you can.
But first, declare yourself!
Are you a "skimmer" or a reader? The idea is that you can be a really fast "skimmer" but if you don't remember what you've read — were you really reading?
In today's Internet age people tend to skim paragraphs looking for key words. Doing so bumps up your reading rate to about 700 words per minute — but you also lower your comprehension rate. Still, if you're looking for key words for pinpointed information, this style of reading can be beneficial.
On average, adults read about 300 words per minute. According to Staples, the speed reading record is 4,700 words a minute.
If you think you can beat that and want to put your reading skills to the test, Staples has created just the thing for you. Staples' timed test allows you to compare your reading skills to the national average. But don't skim because you'll also be tested on your comprehension via three quiz questions.
Ready? Set, go!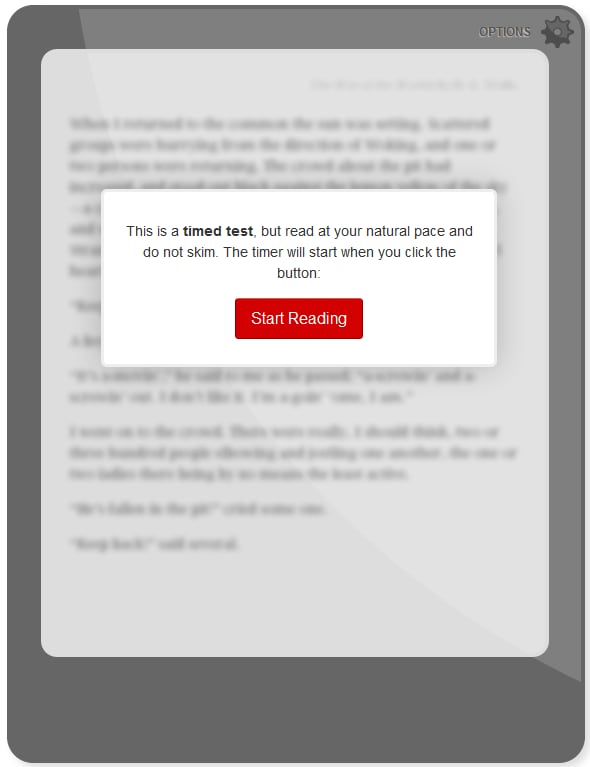 Source: Staples eReader Department