This is an archived article and the information in the article may be outdated. Please look at the time stamp on the story to see when it was last updated.
KANSAS CITY, Mo. -- Makeup artist, producer and editor Elsa Rhae transformed FOX 4's Mark Alford Tuesday morning into a maniacal baseball player.
We can't stop staring!
Rhae earned her degree from the University of Kansas and using makeup can quickly transform people into characters from movies and video games.
See much more on her website! And see the makeup project in its early stages in the video below.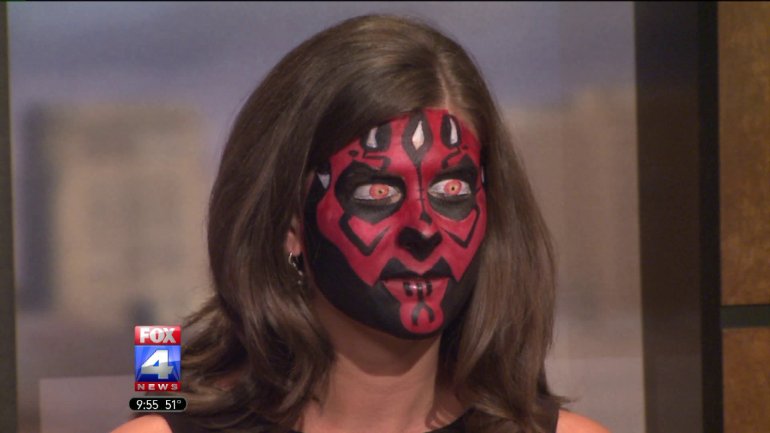 Michelle Bogowith also sat in the makeup chair and got a creepy new face.