This is an archived article and the information in the article may be outdated. Please look at the time stamp on the story to see when it was last updated.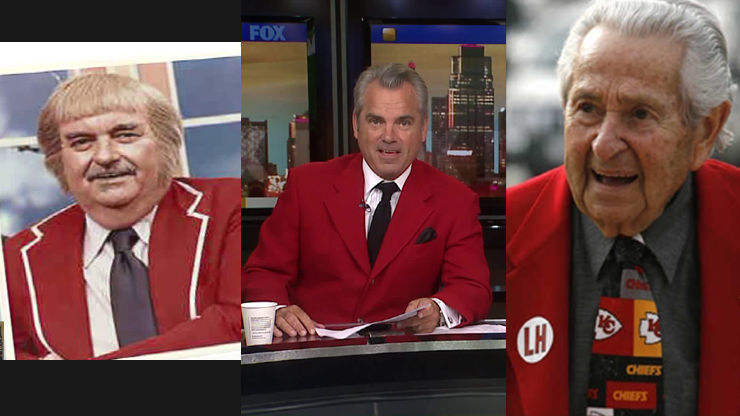 KANSAS CITY, Mo. — Mark Alford received this jacket as a gift from Tony DiPardo's daughter. DiPardo was known as 'Mr. Music'. He died in 2011 at 98-years-old.
DiPardo was called on by Chiefs Founder Lamar Hunt to lead the chiefs in-game pep band in 1963.
"The red trumpet-toting band leader had such a profound impact on the club's gameday pageantry that Pro Football Hall of Fame coach Hank Stram personally awarded Dipardo with a Super Bowl IV ring," the Chiefs say on their website.
Well, on Friday morning, Mark Alford was wearing the DiPardo jacket and not knowing the background story, some viewers couldn't help but see a similarity between Captain Kangaroo and Mark Alford.
So… we have to ask… who wore it best? We vote for all of them! Mark carries on the Red Friday tradition. Hear the explanation in the video below: