This is an archived article and the information in the article may be outdated. Please look at the time stamp on the story to see when it was last updated.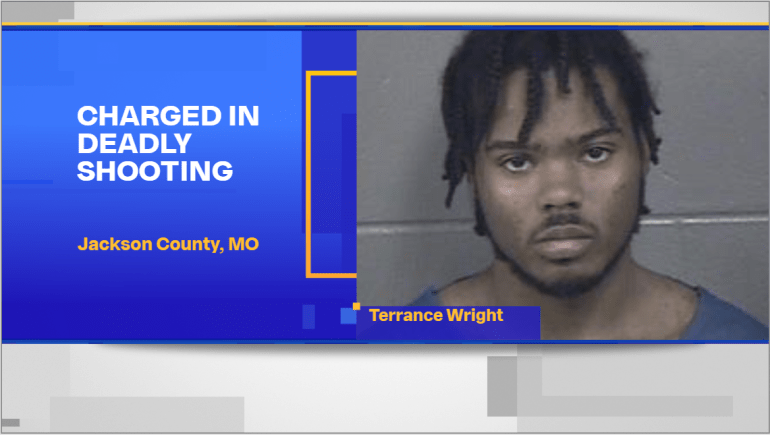 KANSAS CITY, Mo. — Formal charges have been filed in a deadly shooting in a residential area near Longview Lake.
Police were dispatched Saturday morning to the neighborhood on 117th Street near Longview Lake.  When they got there, they found a person who matched the description they were given of the suspect.
Police found out that the victim, Lewis Benson, 49, transported himself to the hospital and later died.
Sunday morning, Jackson County prosecutors filed formal charges against 24-year-old Terrance Wright in the case.   Witnesses say this all started as a domestic argument.