This is an archived article and the information in the article may be outdated. Please look at the time stamp on the story to see when it was last updated.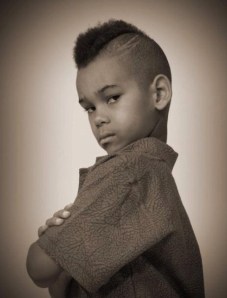 KANSAS CITY, Mo. -- A 10-year-old boy remains hospitalized Monday after someone shot and killed his father and wounded the boy.
It happened Friday at 45th and Cleveland, where outraged friends and neighbors will gather to pray for the father and son Monday evening.
Ka'vyea Tyson, 10, suffered a collapsed lung and a bullet severed part of his spine. Relatives tell FOX 4 News he's having difficulty breathing Monday, but they say with lots of therapy and hard work, they are confident the boy will have full use of his legs again.
Family members recorded video of Ka'vyea in his hospital bed on Easter Sunday. Initially they tell FOX 4 News there was some concern that the boy could face paralysis. He has a long and difficult recovery ahead of him.
Ka'vyea and a 5-year-old friend were riding in a car driven by their father, 34-year-old Ka'vyea Curry, Friday night when a gunman approached Curry as he was filling the car with gas at the BP station at 45th and Cleveland. The shots killed Curry, who was known as K-C, and wounded the 10-year-old boy. Relatives say the boy described his father's last moments for them from his hospital bed.
"He said that when they were shot that he and his father started talking to God," said T. Darnell Tyson, the boy's uncle. "For that little boy to remember that, so even KC at that moment knew the importance of communicating and prayer."
The family someone knows why a killer would want to harm KC. And although they say he had a troubled past, he was turning his life around, and relatives describe him as a good father.
They say this shooting of a father and  his son should provoke just as much outrage in the community as the murders of a grandfather and grandson at the Jewish Community Center a week earlier.
If you can help police solve this case, call the TIPS hotline. A reward of up to $2,000 is available for information that leads to an arrest.