This is an archived article and the information in the article may be outdated. Please look at the time stamp on the story to see when it was last updated.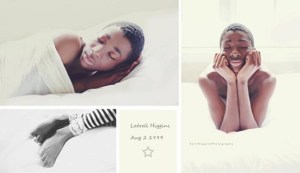 A 13-year-old boy who was adopted and wanted photos of himself as a child had his wish come true — after a photo of him posing as a "newborn" has gone viral.
His adopted family created "new" newborn photos of Latrell Higgins, who was adopted, along with his sister, at 10 years old.
And while the photos might look a little cliche, that's exactly what the family was going for, they told the Daily Mail. The goal was to have a little fun and mock the typical "newborn poses."
In all seriousness, the Higgins family said on Facebook they hope the photo will help raise awareness for adoption of older children.