This is an archived article and the information in the article may be outdated. Please look at the time stamp on the story to see when it was last updated.
INDEPENDENCE, Mo. — Messages of love and support have been pouring in for an Independence 13-year-old who had a gun pointed at his head.
The video capturing the scary incident has been seen on screens across the world. It shows 13-year-old Derrin kneeling. Other kids are yelling at him to kiss their feet. They use racial slurs. And then, someone pulls out a gun and holds it against Derrin's head.
A 17-year-old and two minors involved have since been charged.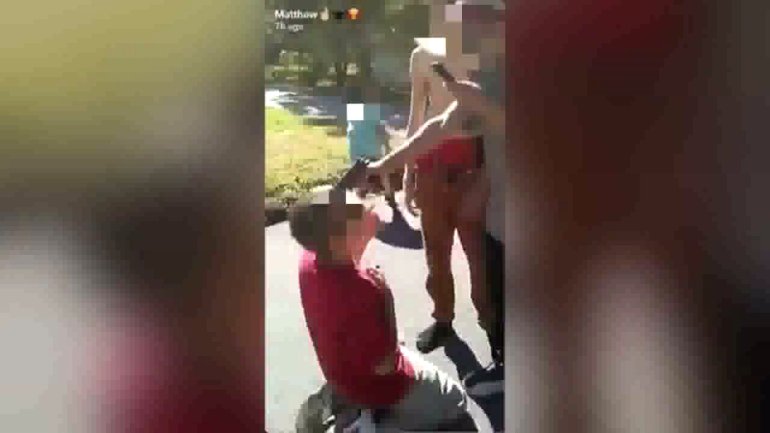 Since the story went viral, it's inspiring local families to stick up for the teen and stand up against bullying.
Derrin's mother said the family has received Chiefs tickets, money and hundreds of messages.
"There has been people from the United Kingdom messaging us, as well as people from California, Florida and Texas. There's people coming from Texas to do a motorcycle ride," Emily Bridges said.
That bike ride, called "Ride for Derrin," is being organized by Chris and Anna Bergen.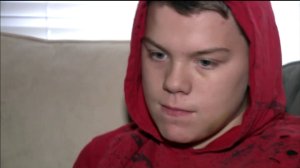 "We just want him to see that he has friends. He has support and has people that are behind him," Anna Bergen said.
The couple offered to treat the teen to his favorite spot for lunch this Saturday. More than 180 people have responded to the Facebook event so far, saying they plan on attending.
With the support growing around the world, it's also grown in Derrin's own classroom.
"He said all different ages of kids, older and younger kids said, 'Derrin, we have your back. You never have to deal with that again,'" Bridges said.
It's support showing Derrin and his family they aren't in this alone.
"The best thing out of all this is that I think it will bring a lot of awareness to our community as well as other communities," Bridges said.