This is an archived article and the information in the article may be outdated. Please look at the time stamp on the story to see when it was last updated.
KANSAS CITY, Mo. -- It was a shared passion that brought them together and a similar story that reconnected two women nearly 15 years later.
About two weeks ago, FOX4 introduced you to a 22-year-old with a rare brain tumor. Megan Rucker grew up attending Junior Chiefs Cheerleading Camps. In late August, Crossroads Hospice surprised Megan with a "Gift of a Day" to visit Chic Nails & Spa with several current Chiefs Cheerleaders.
After the story aired, Shanna Adamic recognized herself in one of the photographs, and she realized she and Rucker share more in common than just their love of red and gold.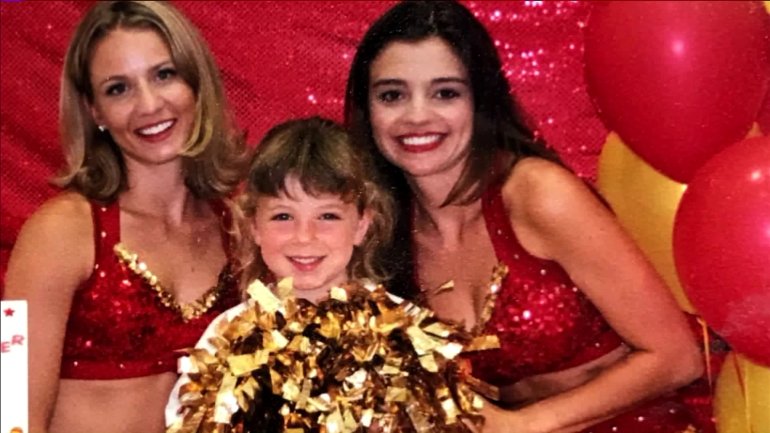 Just this year, Adamic was diagnosed with acoustic neuroma. It took doctors nearly 12 hours to remove the golf ball-sized brain tumor from her brain.
"I've seen a small glimpse of the journey you are going through, and from one super woman to another, you are an amazing person," Adamic told Rucker.
On Wednesday, Adamic was able to meet Rucker again at the same place where their relationship started years ago. See the emotional reunion in the video player above.
"You never know the journeys in life you are going to go through, and the people you are going to meet that will impact your life not only then but years later," Adamic said.
Together, they were able to share their stories and find strength in each other's journey.
Adamic had several gifts for Rucker during their reunion, including several Chiefs Kingdom flags -- and the same pom poms that Rucker used in that picture nearly 15 years ago.