This is an archived article and the information in the article may be outdated. Please look at the time stamp on the story to see when it was last updated.
KANSAS CITY, Mo. — An 18-year-old Kansas City man has been charged in connection with the fatal shooting on April 3 of Jacob Brantner, Jackson County Prosecutor Jean Peters Baker announced today.
Fazon K. Swinton faces 2nd degree murder, 2nd degree robbery, armed criminal action, and leaving the scene of a shooting.
According to court records, Brantner was meeting Swinton in the parking lot of a Price Chopper on East 63rd Street in Kansas City to sell him a handgun.
They were discussing the sale outside their vehicles when Swinton attempted to take the gun without paying. The two men struggled over the gun before Swinton grabbed it and ran. Both victim and suspect shot at each other.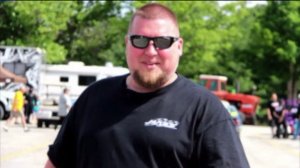 Brantner was shot and died at the scene. Records show that Swinton checked into a hospital later that night with gunshot wounds.
Kansas City detectives traced the phone number that the suspect had used to contact the victim, as well as his vehicle, connecting them to Swinton.
Prosecutors have requested a bond of $250,000.
Swinton is scheduled to appear for a hearing on Thursday.
Previous coverage: