This is an archived article and the information in the article may be outdated. Please look at the time stamp on the story to see when it was last updated.
KANSAS CITY, Mo. — A Jackson County jury found 19-year-old Kansas City man guilty in the the fatal 2016 shooting of Jacob Brantner, Jackson County Prosecutor Jean Peters Baker announced Friday.
Fazon K. Swinton was convicted of 2nd degree murder, attempted 2nd degree robbery, armed criminal action, and leaving the scene of a shooting.
According to court records, Brantner was meeting Swinton in the parking lot of a Price Chopper on East 63rd Street in Kansas City to sell him a handgun.
They were discussing the sale outside their vehicles when Swinton attempted to take the gun without paying. The two men struggled over the gun before Swinton grabbed it and ran. Both victim and suspect shot at each other.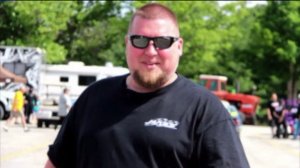 Brantner was shot and died at the scene. Records show that Swinton checked into a hospital later that night with gunshot wounds.
Kansas City detectives traced the phone number that the suspect had used to contact the victim, as well as his vehicle, connecting them to Swinton.
During Friday's sentencing testimonies, Brantner's wife, Kim, and his father, Andy, gave very compelling and emotional testimony. The defense put on a psychologist who said that Swinton's brain may not be developed enough at 18-years old to have been able to make a rational decision in the situation. He also cited other things in Swinton's life such as he has been on his own since 16 and both of his brothers are involved in criminal activity. He also said Swinton has a brother who was shot and killed.
The jury has left the building around 1 p.m. to go to lunch and will come back to deliberate.
Previous coverage: