This is an archived article and the information in the article may be outdated. Please look at the time stamp on the story to see when it was last updated.
JOHNSON COUNTY, Mo. — Two metro men have been charged after they allegedly bound a woman, poured gasoline on her and set the 20-year-old and a Johnson County home on fire.
Vincent Rist, 22 of Warrensburg, and Antonio Bowen, 24 of KCMO, are both charged with one count of arson, one count of first-degree assault, one count of first-degree burglary, one count of first-degree robbery and three counts of armed criminal action in Johnson County, Missouri.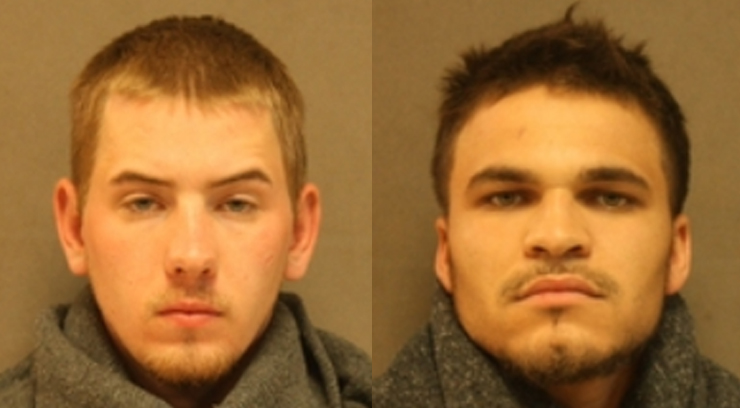 According to court documents, Rist and Bowen broke into a home Sunday in rural Johnson County and bound the hands and mouth of the 20-year-old woman and a hit her in the head with a lamp.
The pair allegedly stole various items, including a shotgun, before pouring gasoline on the woman's body. Court documents say they threatened to ignite her if she wouldn't give them the combination to the gun safe.
When she refused, Rist allegedly ignited the gasoline and told her to burn with the house.
The woman escaped and extinguished herself and was then taken to the burn unit at Research Medical Center. She suffered first-, second- and third-degree burns over 30 percent of her body. The woman is in the ICU but is in fair condition, according to a hospital spokesperson.
Both men's bonds were set at $250,000 cash only.