This is an archived article and the information in the article may be outdated. Please look at the time stamp on the story to see when it was last updated.
KANSAS CITY, Mo. — Jackson County Prosecutor Jean Peters Baker announced on Thursday that charges have been filed in connection to  last week's triple homicide.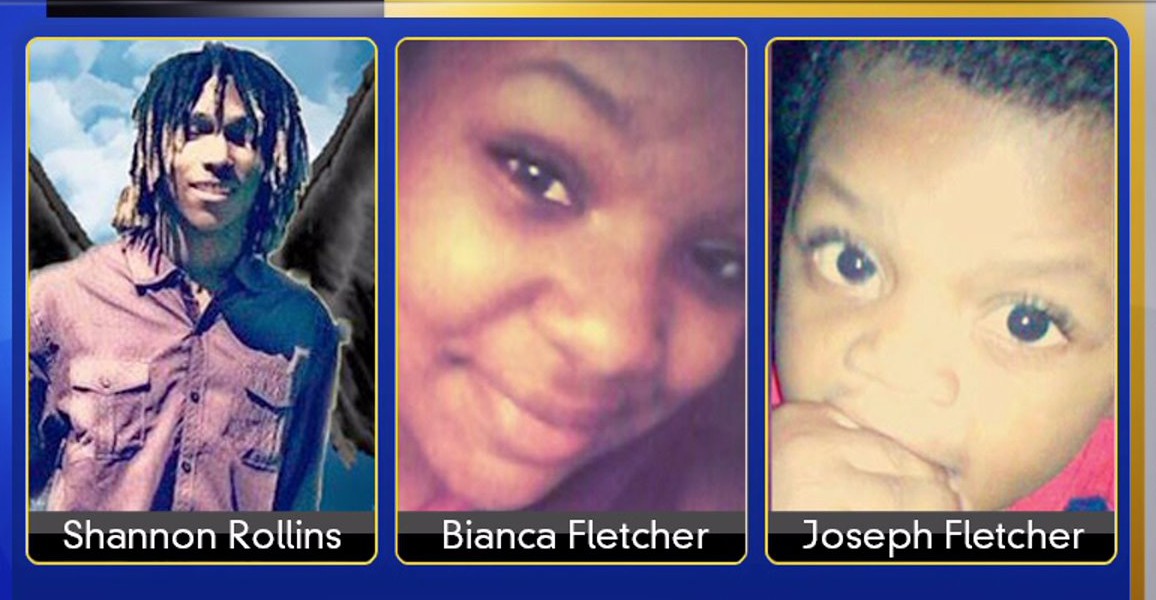 Joseph Nelson, 22, has been charged with three counts of first-degree murder, three counts of armed criminal action and one count of burglary in connection to the killings of Shannon Rollins, Bianca Fletcher and infant Joseph "Jojo" Fletcher. Officers arrested him on Wednesday.
Baker did confirm that Nelson is the ex-boyfriend of Bianca, but would not comment on his connection to Shannon or the infant killed.
Baker says witnesses were key in solving this case and referred to them as "heroes."
"We are not going to stand by idly and let crime happen," Baker said.
According to court documents, Nelson shot Bianca Fletcher and her infant son Joseph along with Shannon Rollins to death at a home in the 5900 block of E. 84th Street on September 8.
Prosecutors say that Nelson went to Bianca's home on the evening of the killings to "chill" but an argument erupted between the two. Nelson claimed Bianca threw a diaper or diaper box at him, which hit him in the head. Nelson told one of the witnesses he "lost it," and shot Bianca. Nelson decided to then shoot  Bianca's infant son, Joseph, and Shannon because he didn't want any witnesses, according to prosecutors.
Witnesses told prosecutors Nelson said,"I was there and saw it, so other things had to be done."
Court documents also say the infant was crying at the time of the shootings, and Nelson  didn't want the neighbors to hear.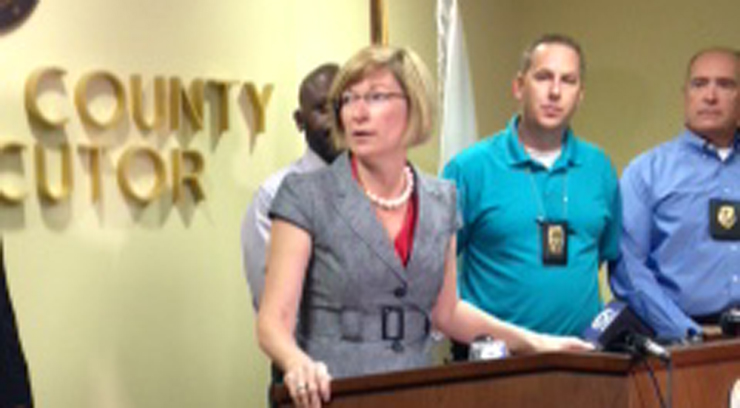 Prosecutors say after shooting all three victims, Nelson cleared the room of shell casings. The probable cause statement says Nelson picked up one of the witnesses and brought them back to Nelson's home where Nelson told the witness, "I did something bad. I did something I don't think I can live with." The witness added that Nelson said, "I killed them. I killed them."
Court documents show that Nelson asked that same witness, who he picked up, to dispose of a small bag, which contained 14 shell casing. The witness later told prosecutors that Nelson burned a trash bag with his clothing and another victim's clothing. Police say during a search warrant of Nelson's home they found burned fabric on the grill and were able to confirm the witness' account.
Another witness told prosecutors that Nelson said he showered several times after killing the three and washed his hands with bleach.
Court documents say the day after the killings, Nelson reported to officers that two firearms, a magazine and ammunition had been stolen from his 1999 Buick four-door, but witnesses say that is not true and Nelson sold sold the firearm to another individual. Prosecutors would not confirm if police had been able to retrieve the murder weapon.
Nelson is being held in jail with bond set at $1 million. He denied any involvement in the killings and told prosecutors that he was asleep most of the day when the killings took place and only left his home shortly during the evening to pickup a relative.
FOX 4's Robert Townsend spoke to family members of one of the victims and the suspect on Thursday.
Rollins' mother, Yale Washington, is still reeling with grief. She says her son and the other two murder victims all died too soon.
"My heart is aching. I have a hole that's left. You know when Shannon went he took a piece of me," said Washington.
For more than a week, Washington says she's been living a nightmare, mourning and missing her 18-year-old son, Shannon Rollins.
"It's so painful, because that was my everything," she said.
Rollins was the oldest of four kids. His mom says her son was a proud member of a local dance group called 'Find Out.'
"He loved dancing, said Washington of Rollins. "He was determined that he was gonna be what he had to do become a dancer."
But last Tuesday prosecutors say the young dancer's dream was cut short after Shannon, his 18-year-old friend Bianca Fletcher and her one-year-old baby, Joseph, were all found shot to death inside Fletcher's home.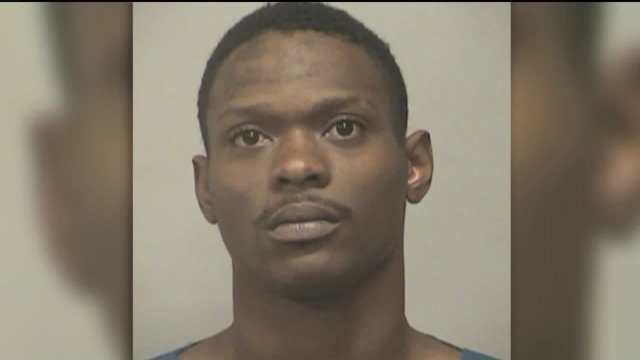 When asked why he killed Rollins and a baby, who was reportedly his own child, he said because they were "witnesses."
"My life will never be the same," said Washington. "I want them to go for capital murder."
On Thursday FOX 4's Robert Townsend asked Nelson's aunt, who asked us to conceal her identity, if she thought her nephew had anything to do with the crimes.
"I can't say yes or no. I know he was home all day," she said.
Previous coverage: