This is an archived article and the information in the article may be outdated. Please look at the time stamp on the story to see when it was last updated.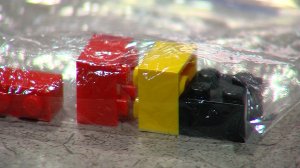 HOLLADAY, Utah (KSL) — Jerry Johnson remembers heading home from Cedar City more than 23 years ago on Feb. 1, 1991, when he heard his mother's address announced on the radio.
The signal was fuzzy, so he did not hear what happened at that Holladay address. He said he then heard a voice saying, "She's with me." The voice told him his mother was all right.
"I just had a very peaceful feeling come over me," he recalled Thursday. "That peace has been with me ever since."
After more than two decades, investigators say they've finally solved the brutal murder of Lucille Johnson, 78. John Sansing — a prison inmate on death row in Arizona — was charged Thursday with first-degree murder, a first-degree felony, in the woman's death.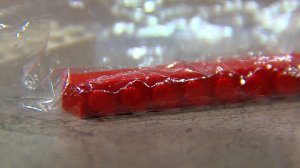 "When you hear the details of this particular case, you can see that this individual is, is barely human," Salt Lake County Sheriff Jim Winder said.
At the time, a veteran sheriff's captain called Johnson's death "as brutal as anything I've seen."
A daughter discovered her mother dead in bed with a pillow over her face. Johnson, who was 4 feet 11 inches tall and weighed 122 pounds, had been severely beaten. She suffered a fractured skull, 24 broken ribs, and received "numerous blows to her head," charges filed in 3rd District Court state.
An autopsy revealed that she died from strangulation and blunt force trauma in her home at 4284 S. Holloway Drive (1960 East).
Investigators at the time found LEGO bricks on Johnson's living room floor, in the home's entry and on the driveway, Hoyal said. Detectives collected the toys as evidence after family members told them that while Johnson had toys for her grandchildren, she would never leave them lying around, the charges state.
Investigators also learned that a ring and necklace Johnson regularly wore were missing.
Salt Lake County sheriff's investigators worked on the case but were unable to solve it. They stopped investigating in 2006 because they lacked any new leads.
In August 2013, a team led by Unified Police Sgt. Michael Ikemiyashiro reopened the case. The detectives sent scrapings that had been collected from under Johnson's fingernails for DNA testing and recovered a profile that matched a Combined DNA Index System profile for Sansing, Ikemiyashiro said.
A current DNA profile was taken from Sansing in April and it matched the DNA found in the scrapings under Johnson's nails, he said.
Investigators also matched fingerprints from the LEGO toys gathered during the original investigation with one of Sansing's children who was 5 years old at the time of the killing, according to the charges.
Police now believe that Sansing's son was present at the time Johnson was viciously killed.
A relative of Sansing recently approached investigators and told them that he had overheard Sansing and his wife arguing on two separate occasions. He said he heard Sansing's wife threaten that "she was going to tell police that he murdered a lady in Utah," charging documents state.
Detectives don't believe that Johnson and Sansing knew each other, but stopped short of saying he was in the house to rob her.
Sansing, 47, lived in Utah until 1995 when he moved to Arizona. He is currently serving time in a Florence, Arizona, prison for a 1998 murder in which he was sentenced to death.
That case involved a woman from the Living Springs Assembly of God Church who came to his house to bring the family food, according to the Tucson Citizen in 1998. The woman was tied up, beaten, raped and murdered.
Ann Lamphere told the Citizen that Sansing grew up in a troubled home.
Despite Sansing already being convicted of another crime, Ikemiyashiro said it's "very important that we prosecute this case for the family."
Johnson, a widow, lived alone in her Holladay home. Around the time of her death, she visited a neighbor who was in the hospital and brought food to another who was ill. Jerry Johnson described his mother as active, in good health and a devout member of the LDS Church.
He said he and his siblings are relieved to finally learn that their mother was not killed by someone she knew. He also said he has experienced a different kind of closure.
"I think forgiveness is really what closure is," Johnson said. "I think we already have (forgiven Sansing)."
Shirley England said discovering her mother dead in 1991 has continued to have a big effect on her. She still worries about being alone in parking lots or walking out of a grocery store at night.
"I hope justice will be served," she said Thursday.
The case was investigated in part thanks to a $300,000 cold case grant awarded by the U.S. Department of Justice.
There are approximately 40 cold cases in the Unified police areas. Winder promised that investigators will continue to try and solve them.
"We will never, ever, ever stop," he said. "You commit a crime like this in this community, and to our dying days we will continue to pursue you. We will hunt you down and we will solve these crimes."
Contributing: Richard Piatt