This is an archived article and the information in the article may be outdated. Please look at the time stamp on the story to see when it was last updated.
MORGAN COUNTY, Mo. – Friends and family are struggling over the death of a Lee's Summit mother, killed in a car accident on the way to her bachelorette party Friday, when the vehicle she was in riding in struck another head-on.
Collette M. Moreno, 26, was the passenger of a 2013 Chevrolet Malibu, which was traveling southbound on Missouri Highway 5 near Prairie Valley Road on the way to the Lake of the Ozarks, where her bachelorette party was set to take place.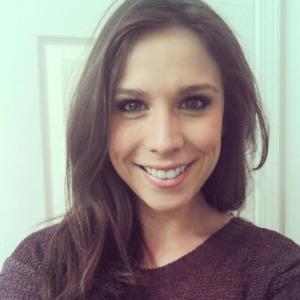 Collette's best friend and maid of honor was driving the Malibu. She says they were listening to Taylor Swift and recalls Collette was coughing from the exhaust fumes coming from the truck they were following.
"She has really bad asthma and there were a few trucks in front of us that had really bad exhausts and she was coughing, so I was like okay we have to pass these," said Ashley Theobald, 26, her best friend.
Theobald said they both checked to see if it was clear and decided to pass the truck.
According to the Missouri Highway Patrol's accident report, shortly before 3 p.m. on Friday the Malibu attempted to pass another vehicle at the same time a 25-year-old male driver in a 1999 Dodge Ram pickup truck heading northbound was cresting a hill.
The two vehicles attempted to swerve out of each other's way to avoid collision; however the truck still ended up striking the passenger side of the Malibu, sending the vehicle off the left side of the road. The Dodge traveled off the right side after impact.
"A truck was coming at us and I swerved and the truck swerved with me," said Theobald.
Moreno, who had been wearing her seatbelt, was taken to University Hospital in Columbia where she was later pronounced dead from her injuries shortly after 5:30 p.m.
"I was talking to her. She couldn't talk back but she was nodding at me," Theobald said. "I didn't know it was as bad as it was because she wasn't physically super beaten-up."
As soon as Collette's fiance, Jesse Arcobasso, 28, heard about the accident, he hopped into his car to drive to the hospital.
"I was just trying to hold on to the fact that she was going to be okay," said Jesse Arcobasso.
Jesse and Collette's wedding day was set for July 26 in Jamaica.
Collette leaves a five-year-old son.
The driver of the Dodge was not injured in the crash. Theobald was taken to the hospital and treated for only minor injuries.
"Complete shock. It wasn't real," said Collette's mother on Monday, as she recalled hearing the news. "It felt like a messed-up dream and I needed to wake up from it. And I just couldn't believe it. I still can't."
A memorial fund account has been established at Bank of the West.
For donations, the family asks that you make checks payable to:
Collette Moreno-Arcobasso Memorial Fund
or
CMA Memorial Fund
229 S.E. Topaz Drive
Lee's Summit, MO 64063
Additionally, a special fundraiser is planned on Friday, July 11 at Deavers Restaurant and Sports Bar, 2109 Charbonier Rd., in Florissant, Mo. Twenty per cent of sales between 11 a.m. and 1 a.m. will be given to the fund. There will also be an auction and raffles to raise money.
Additional video: