This is an archived article and the information in the article may be outdated. Please look at the time stamp on the story to see when it was last updated.
COLORADO SPRINGS, Colo. — Three people — two civilians and one police officer — were killed in Friday's shooting at a Planned Parenthood clinic in Colorado Springs, Colorado, police said. KDVR reports that nine other people hospitalized are expected to survive.
The officer worked for the University of Colorado, about 10 miles away in Colorado Springs, but went to the scene of the shooting "in support of an officer under fire," the school's chancellor said in a statement. The university identified the officer as Garrett Swasey, 44, a six-year veteran of the school's police force.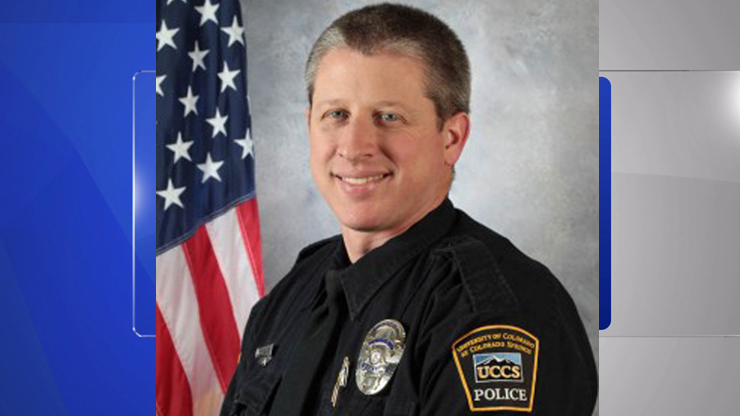 Police captured the suspected gunman late Friday afternoon.
"The perpetrator is in custody. The situation has been resolved. There's no continuing peril to the citizens of Colorado Springs," Mayor John Suthers told reporters. "But there's a huge crime scene that has to be processed. We have to determine exactly how many victims there are. We'll be reporting on that in the near future."
At least 11 people were transported to local hospitals, according to Colorado Springs Police Lt. Catherine Buckley. Four police officers were among those hospitalized Friday evening.
"The officers, they're obviously in some pain, but thankfully they're alive and talking to us, and they're heroes … The courage they displayed today saved many, many lives — no doubt," Colorado Springs Fire Chief Christopher Riley said.
Investigators are working to clear the building and determine whether any of the items the gunman brought with him to the building are explosives, she said.
The announcement of the suspect's arrest came nearly six hours after someone first called 911 around 11:30 a.m. (12:30 p.m. CDT) and reported a shooter was inside the building, which is near a shopping center and numerous offices.
For hours, police reported shootouts with the gunman, warning people to stay inside nearby businesses and seek shelter.
It was not immediately clear whether Planned Parenthood was the target of the shooting. Officials said the suspect had not been identified and it was too soon to speculate on a reason for the attack.
One Planned Parenthood official said the motive behind the attack was unknown, but pointed to what she called a "poisonous environment that feeds domestic terrorism" as a possible cause.
"We don't yet know the full circumstances and motives behind this criminal action, and we don't yet know if Planned Parenthood was in fact the target of this attack," Vicki Cowart, president and CEO of Planned Parenthood of the Rocky Mountains, said in a written statement. "We share the concerns of many Americans that extremists are creating a poisonous environment that feeds domestic terrorism in this country. We will never back away from providing care in a safe, supportive environment that millions of people rely on and trust."
Cowart told CNN she believes all staff and patients from the clinic are accounted for.
"We're still reaching out to confirm individuals, how they are. I believe no one of our staff was severely injured. I also believe at this time that none of our patients were injured," she told CNN.
Witnesses: Police swarmed area
The shooting brought life to a standstill as police closed roads and people were trapped inside businesses for hours in a busy corner of the central Colorado city, which has more than 400,000 residents.
Denise Speller, who works at a nearby salon, said she heard at least 10 gunshots go off and saw a police officer get hit.
"It was terrifying," she said.
Joan Motolinia said he got a phone call Friday afternoon from his sister, who was inside the clinic.
"I heard the shooting," he said, choking up as he described the situation to reporters. "She couldn't say too much because she was afraid."
In a nearby grocery store, an announcement over the intercom told shoppers they weren't allowed to leave. They huddled with staff at the back of the supermarket.
It was shocking to watch SWAT teams while holed up inside a nail salon, witness Jill Lavelle said.
"Seeing the SWAT members squatting down in their shields and their riot gear, with their automatic rifles out, that was very … I never have experienced anything like that before," she said.
But despite initial fears that the shooter could be on the loose outside, authorities now believe he remained inside the Planned Parenthood building throughout the siege, Buckley said.
Several injured victims made their way into a nearby bank, she said.
Photos taken by Kody Fisher, a reporter with CNN affiliate KXRM, showed an ambulance and, in another photo, at least two police officers crouched behind a patrol car.