This is an archived article and the information in the article may be outdated. Please look at the time stamp on the story to see when it was last updated.
LEAVENWORTH COUNTY, Kan. — Randy Leach would be 47 this year, perhaps a father, working a job, caring for his aging parents.
Instead, 30 years later, he remains missing and an unsolved mystery to his family and friends. To law enforcement, he remains an open case with tips followed up on.
But after his disappearance from a high school party early the morning of April 16, 1988, Harold and Alberta Leach grow weary, knowing time is running out for them to know what happened to him and why.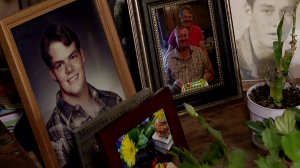 "'Cause we're getting older," his mother Alberta said. "We still hope. We have hope, hope that somebody would come forward, either on their death bed or whatever."
The Leavenworth County couple knows their son is dead. They just want to know how and why he died. An accident? Foul play?
"There's so many possibilities, but there's been almost nothing that is actually confirmed," Harold said. "And that's what's so hard."
The couple has fought over the years for the release of case files from the Leavenworth County Sheriff's Office and the Kansas Bureau of Investigation. They believe the agencies waited too long to conduct key searches and interviews after Randy vanished, treating him as more of a runaway.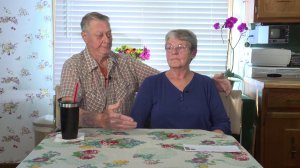 They recently lost a Leavenworth County court case to have a judge order the release of early records in the case and say they won't appeal.
The KBI and sheriff's office both said the case is ongoing, and they want to close it for the families and friends as well.
But in the meantime, Randy's mother and father are seeing another milestone day pass by without closure.
"It's OK," said Alberta, whose car Randy was driving when he vanished. It has never been found either. "But we're going to keep on. We're gonna keep pushing."
Maj. J.W. Sherley with the Leavenworth County Sheriff's Office issued the following statement in regard to Randy's case:
"The Leavenworth County Sheriff`s Office continues to follow up leads and investigate information regarding the disappearance of Randy Leach thirty years ago. Information is still received on a regular basis and each lead is investigated fully.
"Our hope, like the hopes of everyone involved is to bring this case to conclusion and bring closure to the Leach family, the Linwood Community and everyone who has been touched by this investigation.
"We ask that anyone with information regarding the Randy Leach investigation reach out to our office 913-682-5724 or leave a tip on our website."
Nicole Hamm with the Kansas Bureau of Investigation also released the following statement:
"Unfortunately, we have not been able to provide any closure to the family of Randy Leach regarding his disappearance. The case remains open to this day. We, along with our law enforcement partners, will pursue any investigative leads that are developed. We would encourage anyone with information to contact us at 1-800-KS CRIME."