This is an archived article and the information in the article may be outdated. Please look at the time stamp on the story to see when it was last updated.
KANSAS CITY, Mo. — More than a year after a 32-year-old Kansas City man was hit and killed by a car while riding his bicycle, another Kansas City man has been charged with involuntary manslaughter for his death.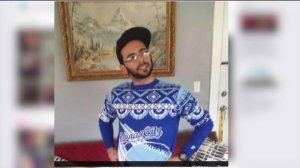 According to the court documents, Joseph Lasala, 31, is also charged with leaving the scene of the accident on Sunday, April 3, 2016. Witnesses told police that the driver of the silver Lexus was driving eastbound on Independence Ave., while Anthony Saluto, 32, was riding his bike westbound on Independence Ave. A witness said the car was going fast, veered into the westbound lanes and struck Saluto.
The witness said there were no other vehicles present that would have caused the driver to veer into oncoming lanes of traffic. However, when police interviewed the driver he told them that another car struck his car prior to hitting the bicyclist. Police say he also told them the bicyclist suddenly rode out into the street in front of him.
Police say surveillance video from an area business showed Saluto riding his bike on the right edge of the pavement when he was hit by the car, which left the scene. Police found the car a block away on Lydia Ave.
According to one lab, Lasala's blood revealed a presence of benzodiazepine, cannabinoids, cocaine and opiates. Another lab found tetrahydrocannabinol, cannabinoids and caffeine in his system. Crash scene investigators determined the car was traveling between 47 and 58 mph when it hit Saluto. The speed limit is 35 mph.
If found guilty, Lasala could face two to seven years in prison for the involuntary manslaughter and two to four years in prison for leaving the scene of the accident. There's a warrant out for his arrest, and prosecutors have requested a $100,000 bond according to court records.