This is an archived article and the information in the article may be outdated. Please look at the time stamp on the story to see when it was last updated.
PAOLA, Kan. -- Family and friends continue to mourn the loss of four Kansas City, Kan., men who were allegedly shot and killed by a man who had illegally entered the United States after he had previously been deported.
Pablo Antonio Serrano-Vitorino, 40, has been charged with four counts of first degree murder in Wyandotte County for allegedly shooting Clint Harter, Austin Harter, Mike Capps, and Jake Waters Monday night.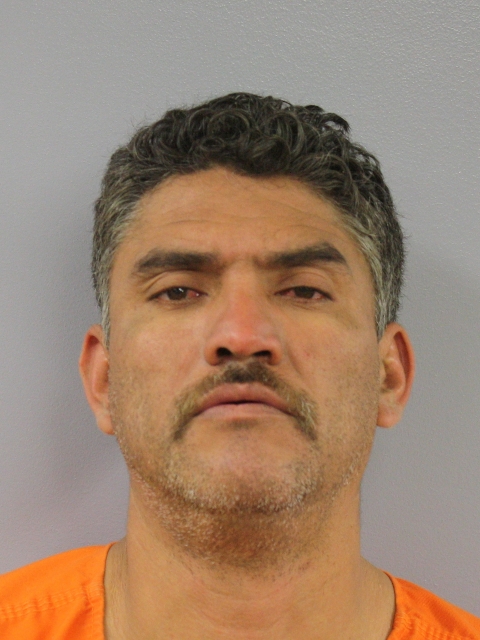 Serrano-Vitorino is currently being held in the Montgomery County Jail, located between Columbia and St. Louis, where he was charged Wednesday afternoon for the murder of a 49-year-old man. Police believe Serrano-Vitorino killed Randy Nordman while he was on the run from authorities. Police say Serrano-Vitorino's truck was abandoned on the side of Interstate 70, nearly 170 miles east of the metro. They then discovered Nordman's body not far from there.
The United States Citizenship and Immigration Services did confirm to FOX 4 on Tuesday night that Serrano-Vitorino was not in the country legally. According to immigration officials, Serrano-Vitorino was deported in 2004. It is not clear when Serrano-Vitorino re-entered the United States.
ICE provided this statement:
"U.S. Immigration and Customs Enforcement (ICE) previously deported Pablo Serrano-Vitorino, an illegal alien from Mexico, in April 2004, based on final orders of removal from a federal immigration judge.  Mr. Serrano-Vitorino illegally re-entered the United States on an unknown date.  ICE will continue to monitor this case and will place a detainer on Mr. Serrano-Vitorino if he is taken into local custody.  ICE remains focused on smart, effective immigration enforcement that prioritizes threats to national security, public safety and border security."
You can read the agency's full statement here.
According to Kelli Bailiff, spokesperson for the Wyandotte County Sheriff's Office, Serrano-Vitorino was arrested on suspicion of domestic violence on June 14, 2015. He was booked in the Wyandotte County Jail on June 15 at 1:05 a.m.   While being booked, his fingerprints were taken. When the booking officer books a person into jail, Bailiff says the officer asks suspects where they were born. If it is outside the United States, Wyandotte County sends Immigration and Customs Enforcement (ICE) something called an 'Immigration Alien Query' (IAQ).
Bailiff says ICE is supposed to respond within four hours. However, she says ICE never responded to the query and Serrano-Vitorino was released at 7:30 a.m.
According to records, Serrano-Vitorino was issued a domestic violence ticket and showed up for his court date on July 15, pleading guilty.
In September 2015,  the Johnson County Sheriff's Office says Serrano-Vitorino was fingerprinted in Overland Park, but he was released because of an error by U.S. Immigration and Customs Enforcement. ICE says it erroneously issued a detainer to the Johnson County Sheriff's Office, instead of to the Overland Park Municipal Court.
Wyandotte County District Attorney Jerome A. Gorman held a news conference Wednesday afternoon. Gorman would not go into details on possible motives or what initially set off the series of events, instead focusing on future plans for prosecution.
Gorman said there is still some negotiations to be made between officials from Wyandotte and Montgomery counties to determine where Serrano-Vitorino will face charges first.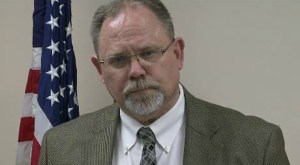 "I would love to have him here first," Gorman said. "He's killed four persons in my community, which I'm responsible for the safety of those individuals, and we will accept him first if we're given the opportunity and prosecute him to the fullest."
Gorman deflected questions regarding the larger issue of illegal immigration, which has become a relevant topic in the current political climate. He did say that in this particular case, the system in place failed.
"I'm not a politician, I'm a law enforcement officer," Gorman said. "We can't go on this way, and something needs to be corrected so that the system works properly. We've seen now twice, and I can't imagine if it's been twice that it's not more times than that, that the system did not work properly."
The district attorney did express that Serrano-Vitorino would not be sent back to Mexico any time soon.
"Deportation would not take place until he completes his sentence here in the state of Kansas and I assume in the state of Missouri, whatever that sentence may be," Gorman said.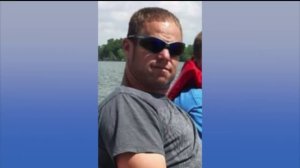 Meanwhile, friends and family of the victims are mourning their loved ones, making the funeral arrangements and wondering why these four men.
Friends of Jake Waters, 36, say he was in the wrong place at the wrong time when he and the other three men were shot and killed at the home in the 3000 block of South 36th Street Monday night.
"I still am trying to wait for him to walk through the door," said Tricia Lee, who calls Waters her brother. "It's so surreal. I am in la-la land."
Waters grew up in Paola, Kansas, and he is survived by three children, all boys who range in age from 9 to 14.
His friends and family call Waters a hard worker. He knew one of the other victims, Mike Capps because the two did stucco work together as part of a construction crew. Friends say Waters was looking for work and had overcome personal problems when his life was cut too short.
"Jake has got the best work ethic of anybody I've ever known," said Brandi Light, a close friend. "Jake is a hard worker. He made some wrong choices. Life was getting better though. He was on the right track. "
Those who knew Waters want to know the motive behind the quadruple homicide. Light says she knew of Serrano-Vitorino because of what she calls 'minor issues' he was having with Capps. Light described things such as arguing over parking.
"Unbelievable," Light said. "Unbelievable that five men have now lost their lives. Over that?"
Like the other victims in this case, friends of Waters say nothing justifies the pain so many surviving children and other loved ones are now having to endure.
They've set up fundraisers for him, click on this link, and this link for more information.
Serrano-Vitorino is being held on a $2-million bond for the murders which occurred in Kansas City, Kan. In Montgomery County, in addition to the 1st Degree Murder charge, he is charged with Armed Criminal Action and Burglary in the 1st Degree.