This is an archived article and the information in the article may be outdated. Please look at the time stamp on the story to see when it was last updated.
KANSAS CITY, Mo. — A 4-year-old boy was shot and killed early Monday morning near 8th Street and The Paseo, the innocent victim of a rolling gun battle.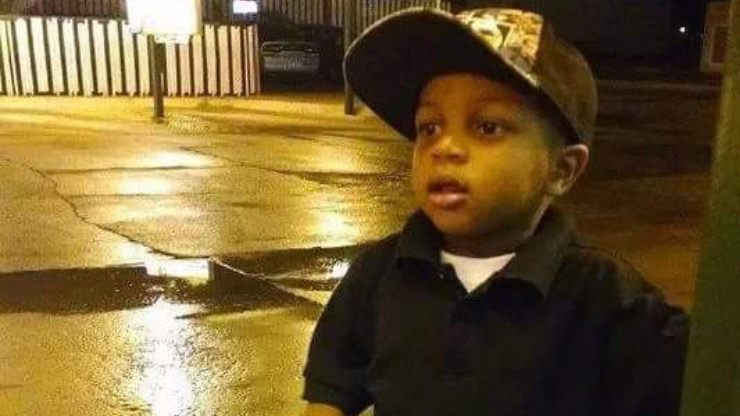 Police say it happened sometime before 2 a.m. The parents of  Mahsaan Kelley-Wilson, 4, rushed him to the emergency room after the bullet hit the child, but he was pronounced dead shortly after.
Occupants of two vehicles were reportedly shooting at each other when a car with the boy and three other members of his family was caught in the crossfire.
For three hours Monday morning, investigators had the area between 8th and The Paseo to Admiral Boulevard taped off as they collected evidence at the crime scene.
Ad Hoc Group Against Crime, accompanied by a church minister and other neighborhood leaders, placed a cross at the intersection on Monday to draw attention to this horrible crime. They said they're fed up with innocent children become the victims of reckless shooters.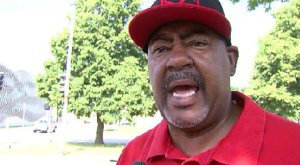 "Now in this case right here, this baby had nothing to do with nothing. Life lost." said Pat Clarke with People's Action Committee. "Where are the people that were lined up last Sunday about what happened in Florida? Where they at now? The mayor's not out here."
Police said they've been seeing an increase in reckless shooting incidents, in what one officer described as "neighborhood wars."
"Absolutely tragic. This family unfortunately is going to remember Father's Day as not a happy holiday," said Kari Thompson, Kansas City Police spokesperson.
"We are working with those who live in the area. There's several apartments in this area. Please call us. The TIPS Hotline is an anonymous hotline and you can remain anonymous. Please call us. This family is grieving as are the other 46 families in our city, are grieving. We need your help," said Thompson.
The TIPS hotline: 816-474-TIPS (8477)